·
Winchestersonfieldville
Discussion Starter
·
#1
·
What a great weekend we had! We stayed at a friend's riverside cabin for the weekend. The first day was beautiful and we got to go swimming (thanks to my 3 1/2 year old jumping off the dock and me having to rescue him-that's another story). :doh:
Winchester fell off the dock a couple times, but didn't mind the water. He still never voluntarily took a leap, but he joined me and walked in a shallow are of the river on Sunday so it was a step in the right direction.
Okay, I know you all didn't open this thread to "listen" to me "talk." On with the pictures...
1. Just hanging out in the yard.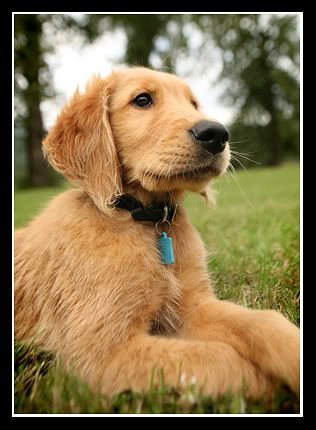 2. I swear he was posing for me! This was after the first time he fell in the water. Maybe he's not posing. Maybe he's embarrassed about falling in.
3. Just to prove that he isnt ALWAYS serious here's a smiley picture.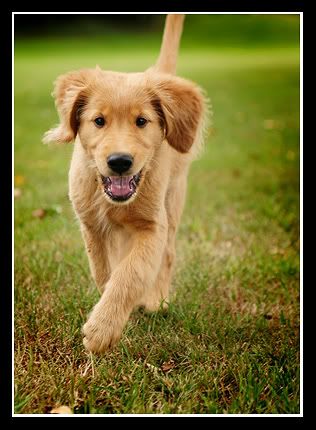 4. I'm not sure what was so interesting down in the water, but it had both of their attention so it must have really been something!
5. I just really really liked this profile shot.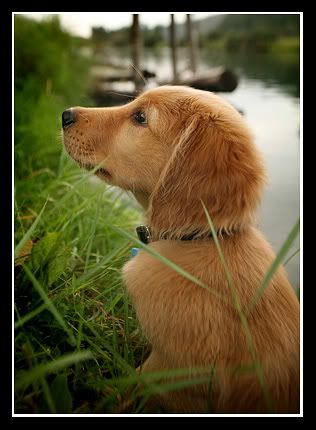 6. Winchester really wanted the stick, but wasn't willing to jump in after it. No matter how much cohercing his boy did.
7. Winchester LOVED this log! I thought he'd be afraid to get on it. Boy was I wrong!
8. Again, on the log. I think he was trying to decide if he could make the jump or not.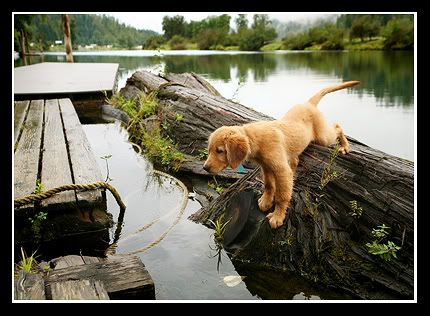 9. On a mission... do not interrupt!
10. Ahhh... the source of the mission. The tree bark.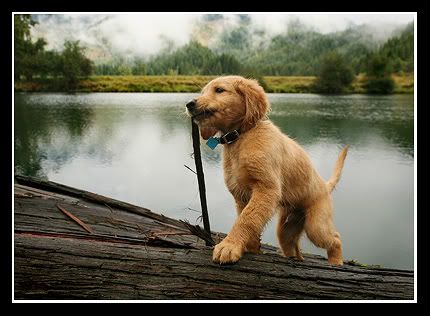 11. Taking a break from ripping off the bark to check out the piece of bark I had in my hand.
12. Picking up a stick from the creek. See the bubbles he was blowing from his nose? LOL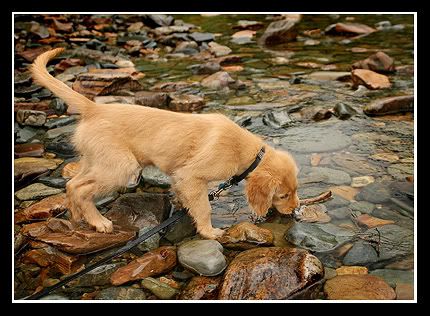 13. "Do I really have to be on this leash? I want to explore!"
14. Getting more comfortable in the water.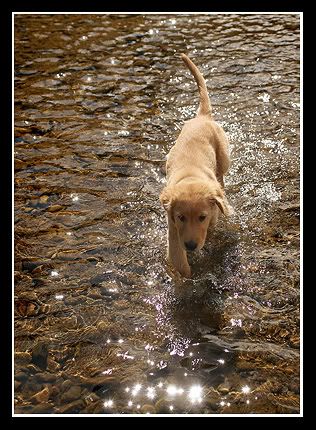 15. He wasn't quite sure whether he was supposed to keep walking or start swimming.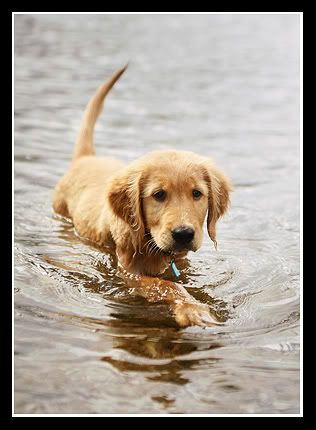 16. "Maybe I'll keep walking. I splash a lot when I start swimming."
17. "Mom, aren't you ready to go back to shore yet?"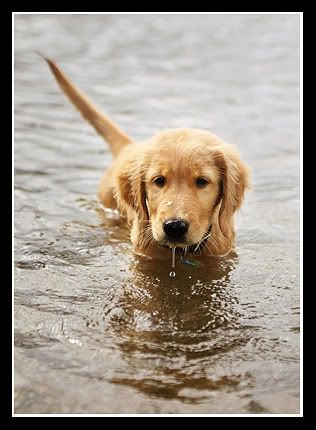 18. Just darn cute!