Discussion Starter
•
#1
•
I'm just amazed at this breed sometimes.
When I brought Ozzie home, I was so scared that Tucker was gonna freak out having another dog in his space. Tucker is always such a "momma's boy" with me. When I brought OzPaws out of the car, I could see Tucker standing at the door looking excited.
I let them out to play in the backyard and they got along instantly, but I figured.. okay..simple enough, outside is kind of neutral territory.
Then the time came to cram them both into the back of my car :crossfing I was totally expecting them to go at it or something but they didn't! They were very well behaved!
In fact, after a long day of fun with Tucker's brother Coop and many other Goldens, Ozzie laid down on the back seat with his head on Tucker's back and fell asleep while Tucker just sat there quietly lookin' out the window.
It was just so cute to see them cuddling when they had just met a few hours beforehand.
Now I completely understand why many of you have multiple Goldens!! :smooch: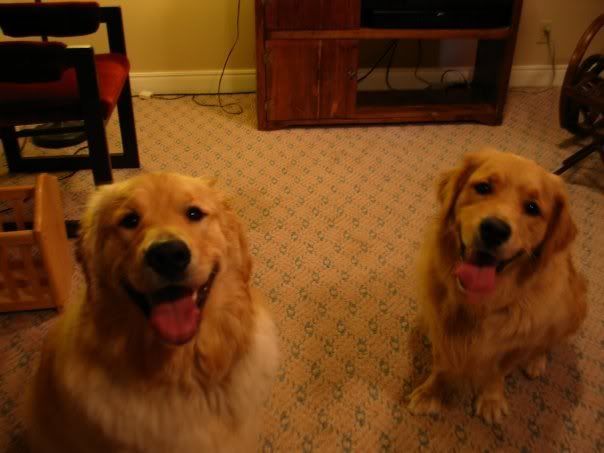 That's my story for the day... haha.