Discussion Starter
·
#1
·
I was raised with bird dogs, primarily English Setters. They're wonderful dogs - there's nothing quite as beautiful as watching a setter work a field and come on point. But they are bird dogs and they do love to run, run and run.
I do love hunting but my true passion is fly-fishing and trying to quietly stalk a four or five pound bank hugging rainbow trout with a setter at your side I found to be an impossibility. They were all over the place - chasing river birds, looking for river birds...sit / stay and heel just didn't seem to be in their genetic makeup.
When I was a young boy, many years ago, my father brought our family over to one of his good friends who had rented a cabin near our summer cabin. They had a big male golden retriever curled up by the fire place I just plain fell in love him. From that day forward I knew someday when I was able to get my own dog it would be a golden.
Unfortunately because of the long hours I worked and my living conditions I wasn't able to get my own dog for many, many years. But when I took an early retirement and moved to the mountains my dream finally came true and I was able to get my golden retriever pup, Sammie. She was everything I'd hoped for in a dog and I trained her from the get go for bird hunting but really focused on fly-fishing. I lost her to cancer at the age of 12 - I tear up just thinking about her - but we did share many, many grand times together. She was quite the girl.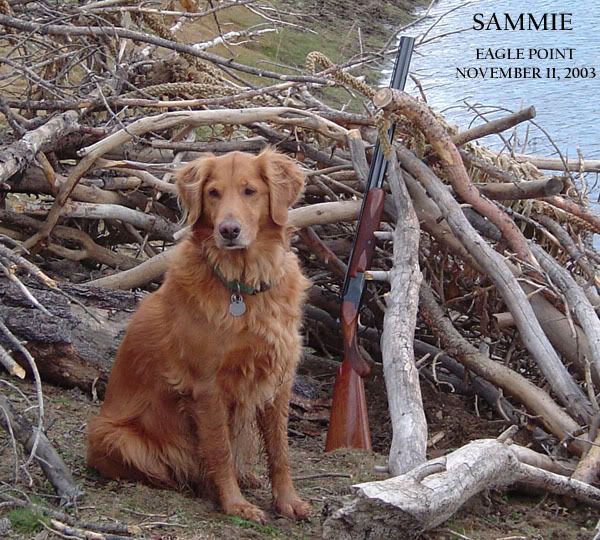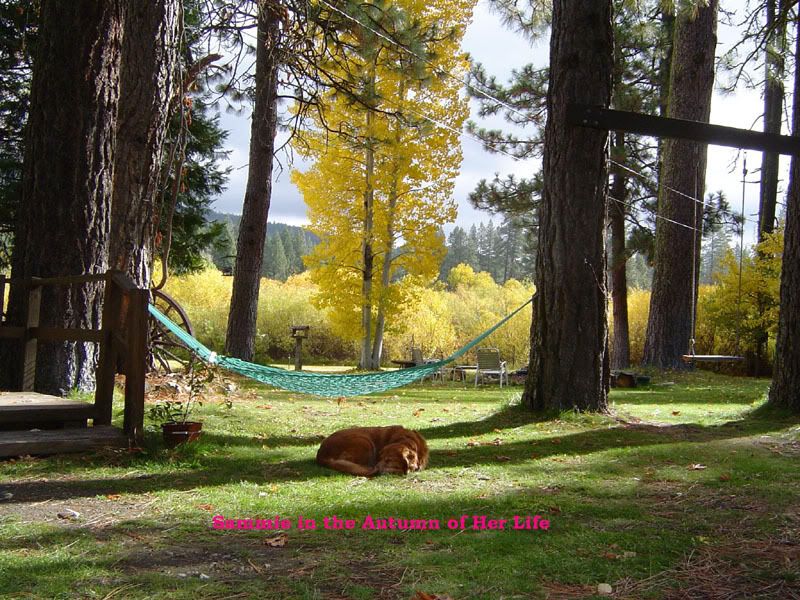 Now I've got Woodrow, a two year old rescue golden, who has that same endearing look that I saw in that first golden by the fire place so many years ago. I'm hooked - there will always be a golden by my side and by my fireplace.
How'd you get hooked on goldens?
Pete