Discussion Starter
•
#1
•
My last golden, Sammie, was one very smart girl and picked up things very quickly...so to keep her happy I taught her a couple of unusual tricks. One was to shake after she'd just come out of the water or been out in the rain before letting her inside but my favorite was "Get the hat Sammie".
I'm an avid fly-fisherman and just about all my fishing partners wear a hat of some kind for protection from the sun. Some of us are very superstitious about our hats...I taught her to pull the hat off who's ever head was nearest. She'd grab the hat and bring it to me with big smile on her face much to the surprise of my unsuspecting partner. I never did get a picture of her or the look on my buddies face once she had taken off with their hat. She was a real sweetheart and I sure miss her...
We all probably do the sit, stay, down, paw, etc...have any of you come up with something a bit different?
Pete
Sammie without the hat...​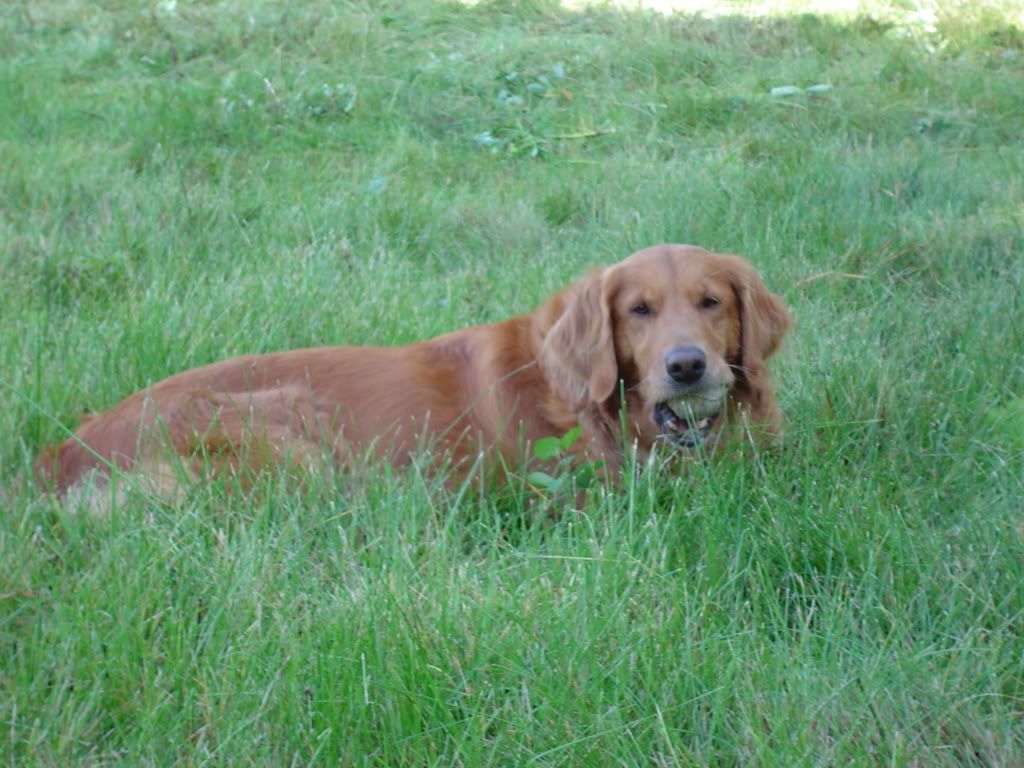 Pete