Discussion Starter
·
#1
·
After a long day of driving, Tyson is finally home! He just turned 8 weeks old and he did extremely well during the hour long car ride home and slept in my lap the entire time. He and Tucker hit it off very well and Tucker has been great with him so far, with the exception of trying to hump him a few times. :doh: The 2 boys have been playing together since we got home and Tucker even let Tyson drink out of his water bowl and has had no problems sharing his toys. The cats are also doing well with him. There have been a few hisses, but that's to be expected in the beginning. Tyson is already chasing the cats trying to get them to play, but they're not exactly interested right now! I'm also amazed that Tyson has been in his crate twice, once to eat and once for a nap, and he hasn't cried once! He went right to sleep and only whimpered a tiny bit when he woke up. We're a little rusty on potty training and have had a couple of accidents, but we'll get the hang of it again!
Meet our newest family member, "Fenway's Bases Loaded" AKA "Tyson"!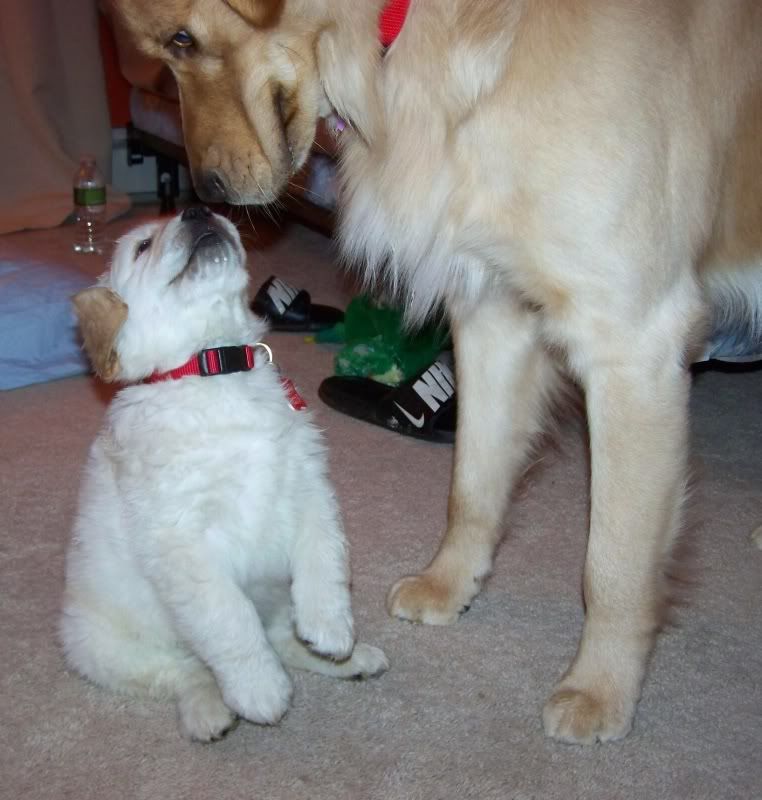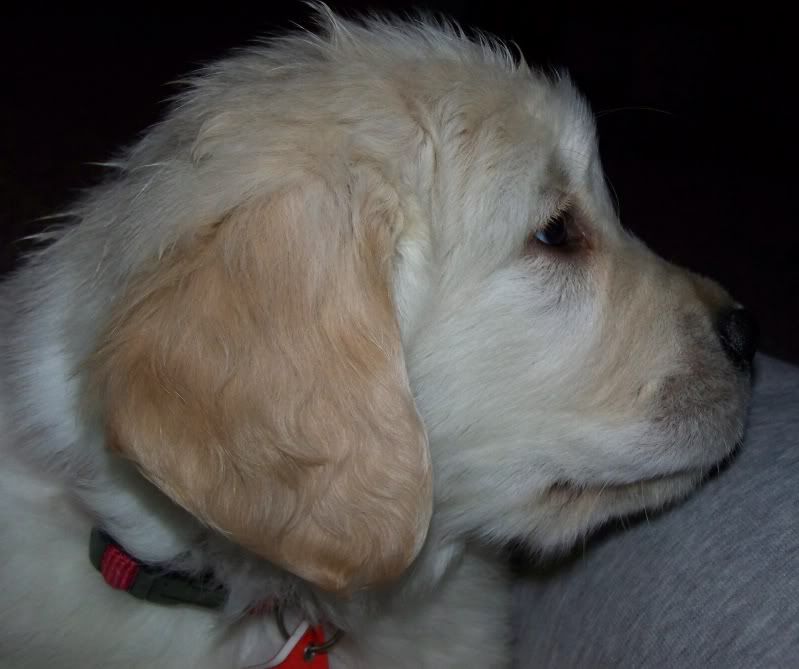 Blech! Can I have some filtered water please?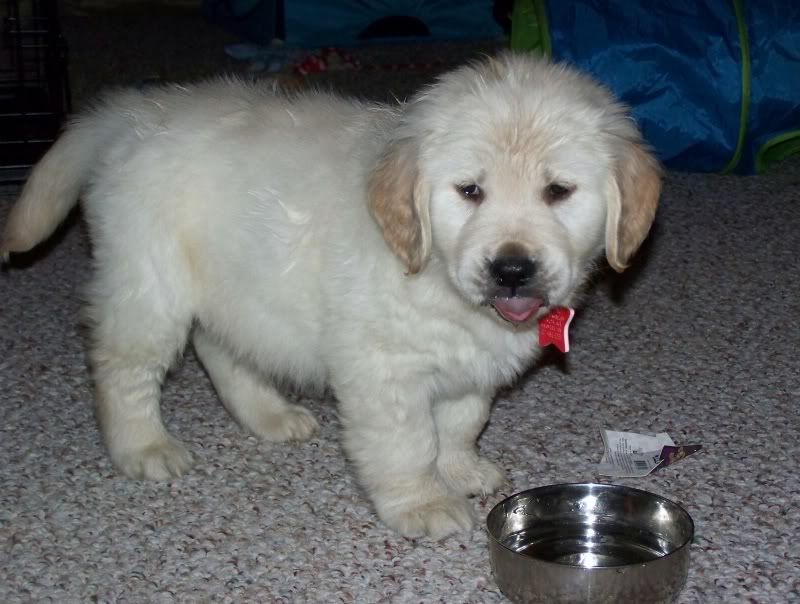 Meeting our youngest cat, Eddie.
Playing together for the first time!
Napping on top of daddy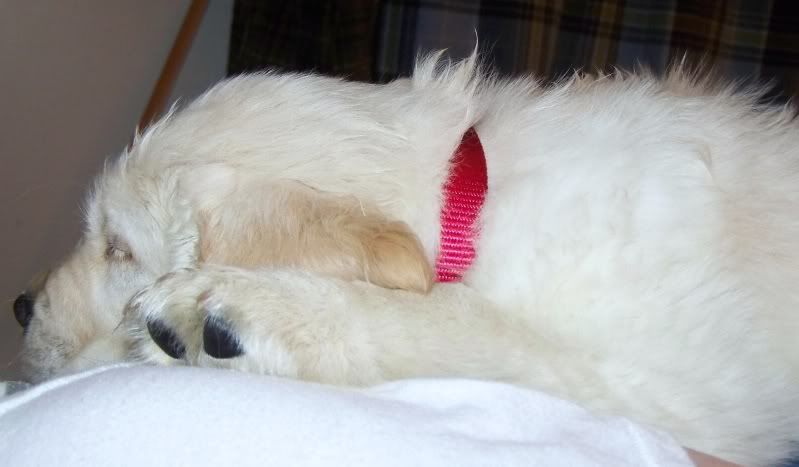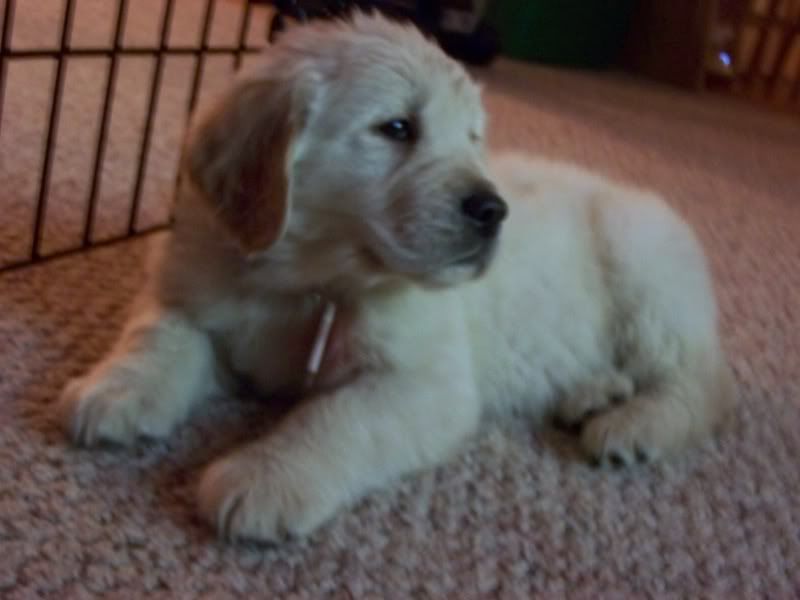 Get in the crate, little one