I took Solo with yesterday when we went on the Bog walk at Bemidji State Park. It was hot but oh so pretty. She did good she has some anxity that we are working on plus she isnt overly friendly. She will sniff and let people touch her if they dont push themsleves on her. I plan to train her for tracking she has a good nose on her. She was tracking at the park yesterday she found a chipmunk and a ground bird.
Secret the Wonder Dog!!! What can I say about thsi hyper little guy he is super smart he has learned sit, his recall is about 90% if the eggs have been gathered it is 100%, He is doing well with "tunnel" and he has twist down. I plan on doing agility and freestyle dance with him.
I got an email from one of the girls that took one of the puppies she sent me a picture of Bayley.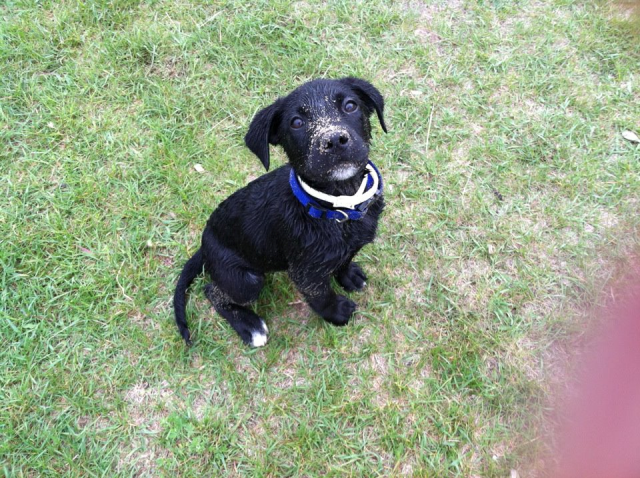 I have seen pictures of one of the other pups and heard back from 2 that they were happy with their pups. One pup the owner wouldnt email me back and the phone number doesnt work. Not bad I guess 1 out of 7 that I dont know where they are.