Hi everybody! Here is a little update on my puppy Gino, who arrived last month at almost 18 weeks. I am pleased to say that Gino has adjusted marvelously. He is now 5 months and 1 week old. In the past month he has:
-Finally learned his name and happily responds to it every time
-Caught on to housebreaking very quickly, although he will still sometimes have an "accident" (he knows where he needs to go and what he needs to do but is sometimes intrigued by a new spot and will do his business there. Otherwise, he really is very good with his nature calls)
-Learned sit, come, NO, stay (but is sometimes way too stubborn to listen or might even give us a defiant look). We are starting training sessions very soon.
-Been giving us the warmest greetings when we each come home. He "talks" and cries and wags his tail. Then he goes and finds either his favorite green bone or his tennis ball and comes back growling, showing it off and hugging us with his arms. He likes to also walk away, then come back happily so we can admire his toy again.
-Really come to consider himself a member of the family
:. He is a true companion and more than we could have asked for. He hates being left out of anything and loves to join in, even if it's lying quietly on the kitchen floor while I bake with my friend. First thing he wants to do in the morning is find and greet the entire family and he will sit and cry in front of bedroom doors until we allow him to come in and say: "GOOD MORNING..*lick, lick, growl, jump*...". He really is very, very loving and sweet. He has completely wrapped himself around our hearts.
And lest you think he is perfect, he isn't. He is an absolute pain to bathe, seriously. He jumps out of the bathtup mid-shower like a horse, never mind that he is soaking wet, soapy from his shampoo and
not
done with his bath
. Then we have to drag him back in, which he makes difficult by making himself really stiff. He is also afraid of the blowdryer, even on the coolest, gentlest setting but we absolutely must use it or he will catch a old. We have never once pointed it at his face or even close, so I don;t know why it scares him
. I once caught him poking just his head inside the bathroom, watching me blowdrying my own hair (I didn't realize he was there). He had a priceless look of fascination and confusion seeing me do this to myself and actually enjoy it
:! Hopefully it will encourage him for his next bath :crossfing
Sorry for the really long and bloggy post
. Here are a few shots of Gino from the past month:
Cheese
He has already lost all of his baby teeth, just lost the canines this past weekend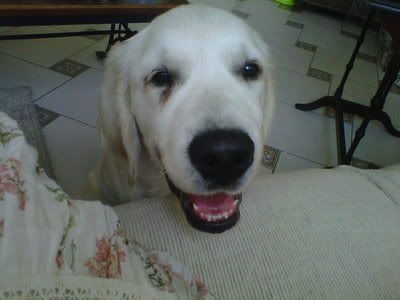 Ninja Gino with his favorite toy ever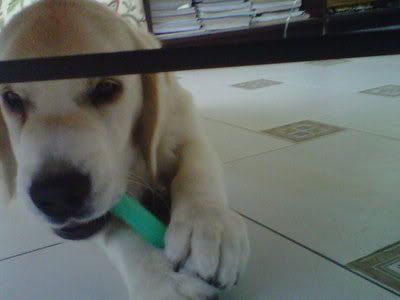 He no longer sleeps in his crate but he still sleeps with his paws like this and I adore it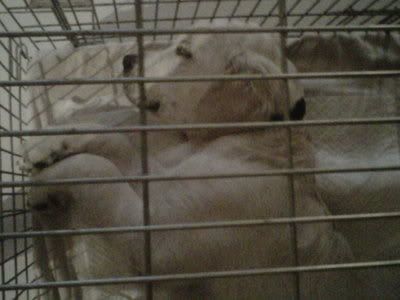 Naughty!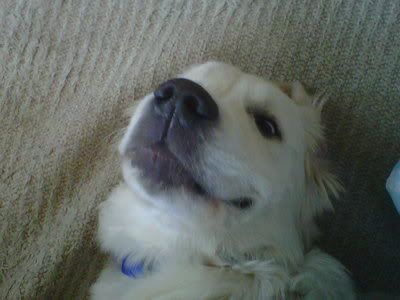 Gino le miserable, desperately begging for a cheddar and onion Kettle chip! Yes, we do feed him. In fact, to his left, just outside the frame was his own shiny plate of food which he had just happily consumed before said chips were brought out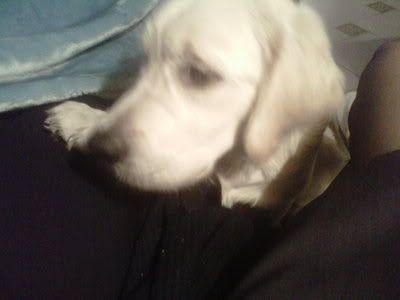 Growing up...Gino's latest photo taken last night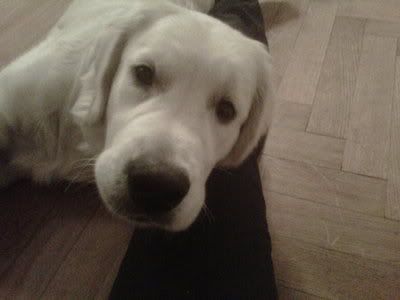 And here is an oldie from the breeder...