Discussion Starter
·
#1
·
This is Master "KODY" working on the teeter totter,he is very fast over this but what I am teaching him now is to find balance for what Im teaching him and Racerocket "KELI" next!!
UP SLOW AND EASY.....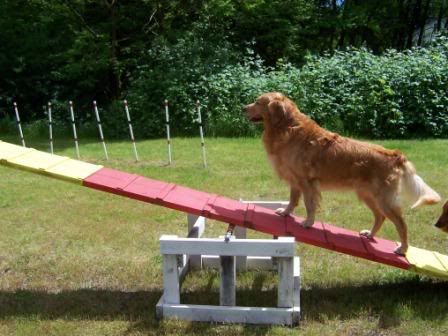 NOW HE STOPS AND WAITS FOR WHAT IM GOING TO ASK OF HIM NEXT....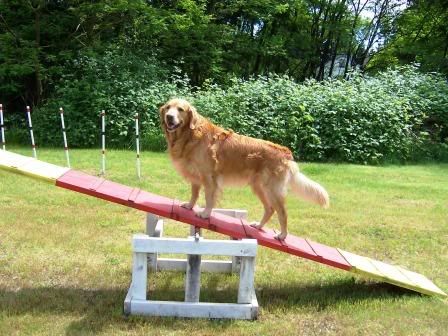 HE LOOKS TO THE BOARD FOR HIS BALANCE POINT AND WAITS, (notice in the shadows that no one is holding the teeter, he does balance this on his own and can hold his balance on the board for quite awhile)
THE REASON BEHING HIS BALANCING IS BECAUSE I AM NOW WORKING HIM AND "KELI" AS A BRACE TEAM (duel) FOR AGILITY AND HE IS THE LEAD DOG AND MUST LEARN TO BALANCE IN ORDER FOR 2 DOGS TO BE ON THE TEETER AT THE SAME TIME!!