What a perfect walk we had today!! Not only was it a freebie day off (the boiler at school had broken, woohoo!!) but it was just one of those lovely, wonderful walks. The sky was blue, the sun shone, the dogs ran and had soooo much fun!! One member (Twinny!!) will recongise this place very well...we spent the day in sunny Scarborough!
Now brace yourselves because I'm going to post A LOT of pics, the lighting was just lovely and it illuminated the scenery gloriously!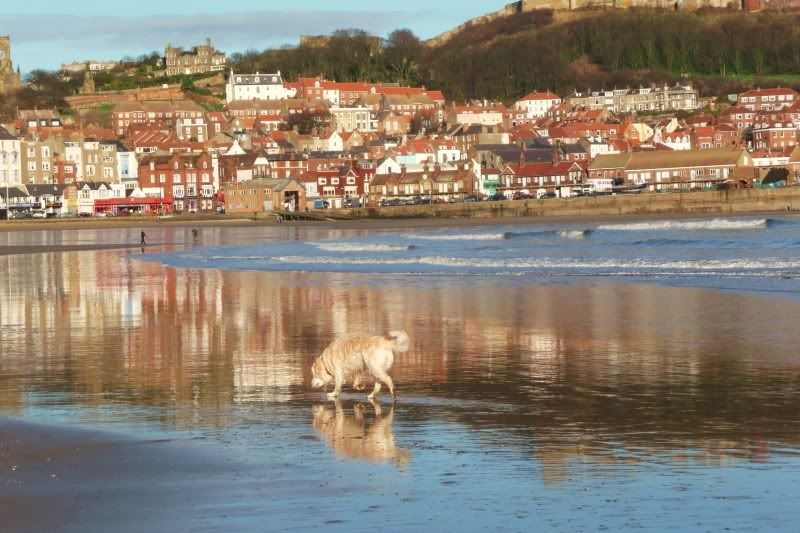 GOOOOOOO!! As soon as we get there, the dogs head to the sea!!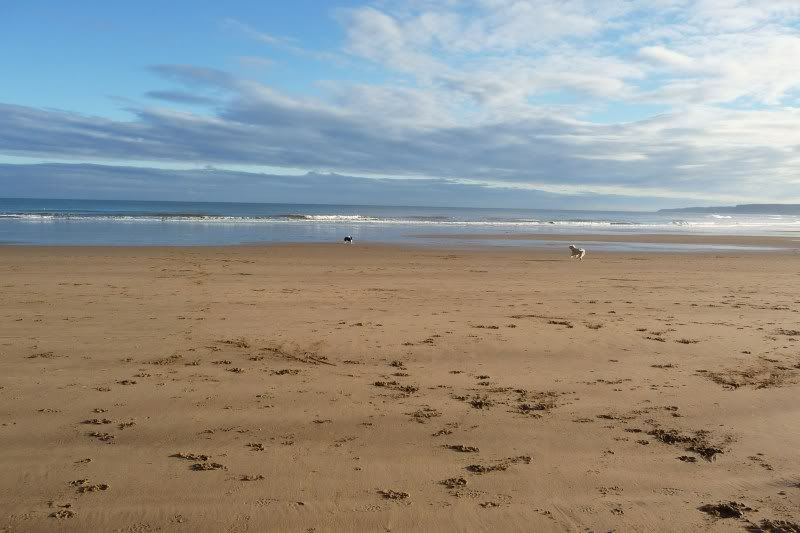 Tilly takes in the scenery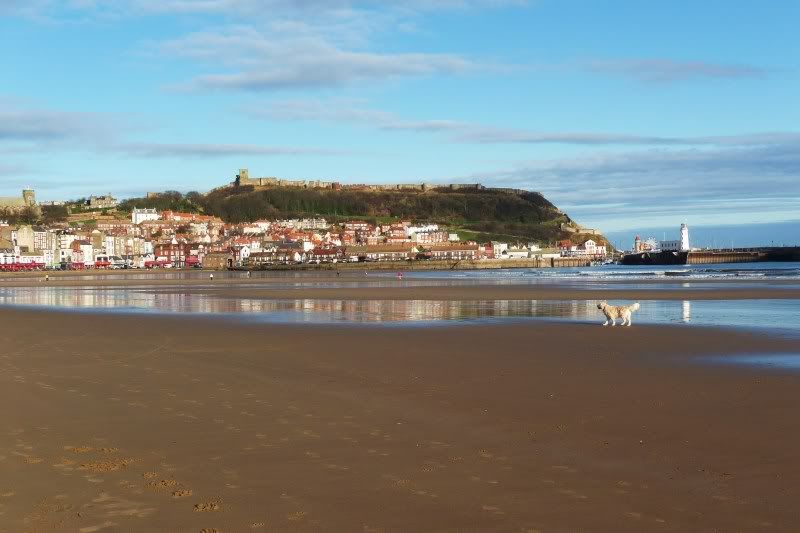 Silly dogs bounce about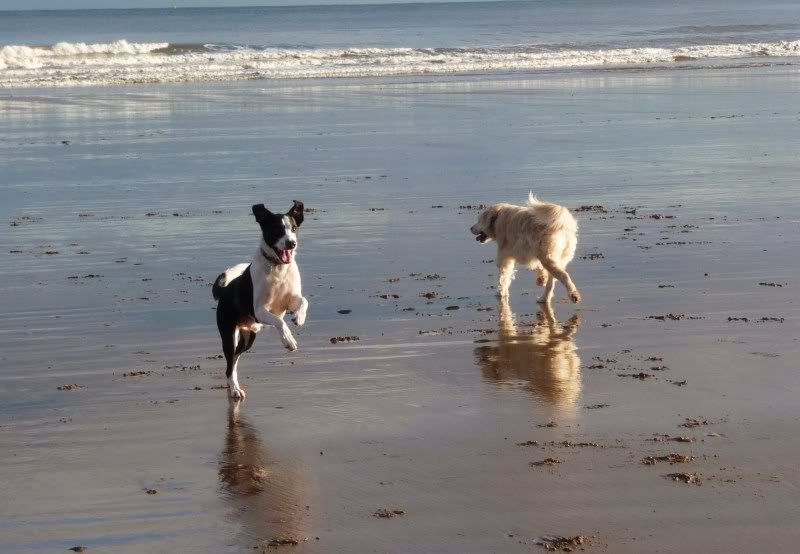 This is the view in the other direction...deserted!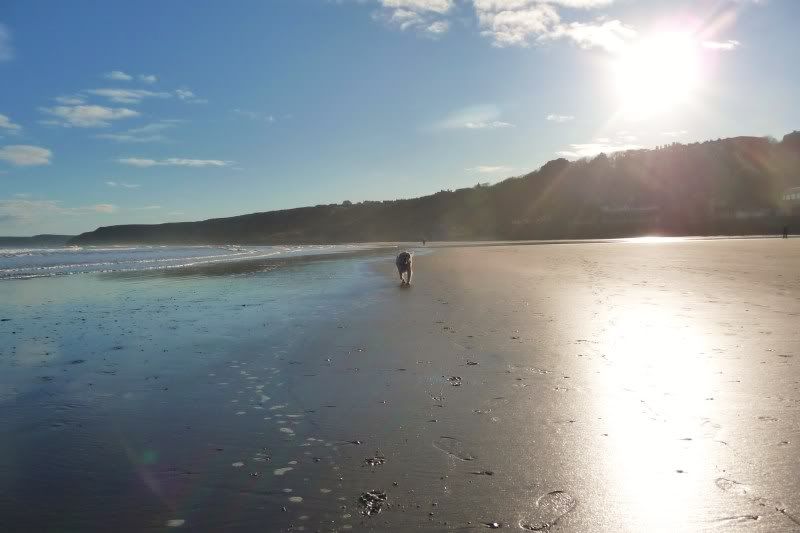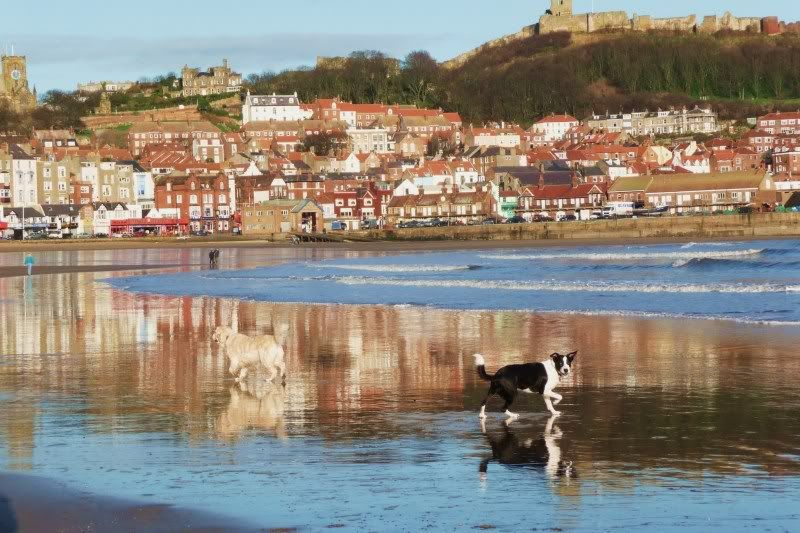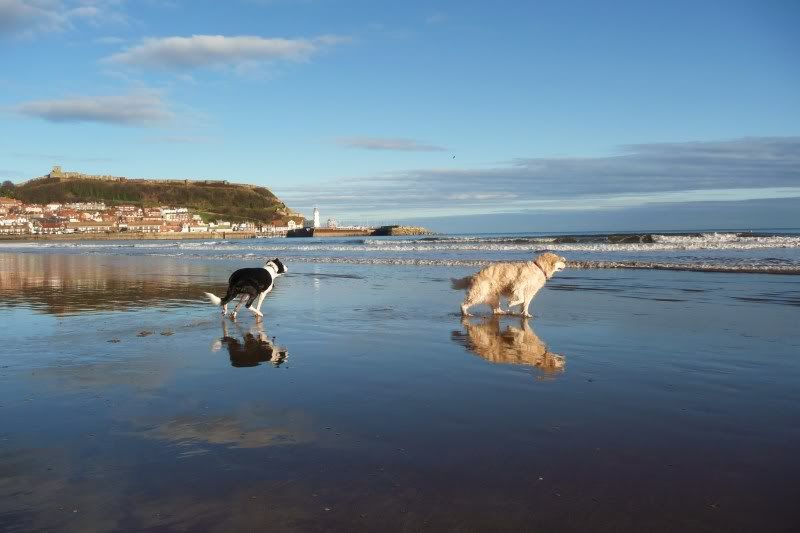 Tilly doing an impression of a Pointer.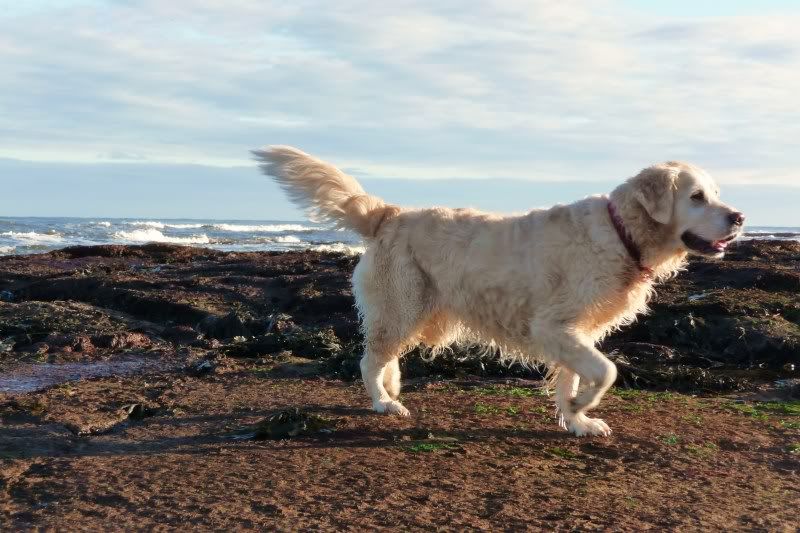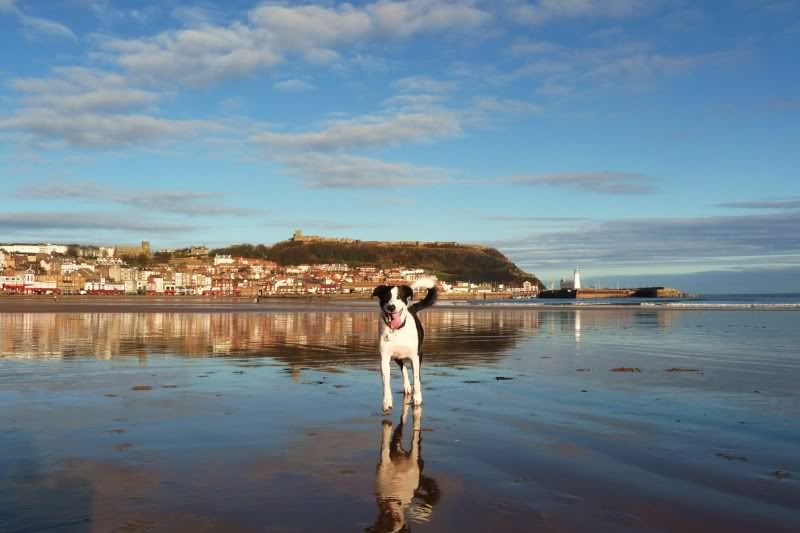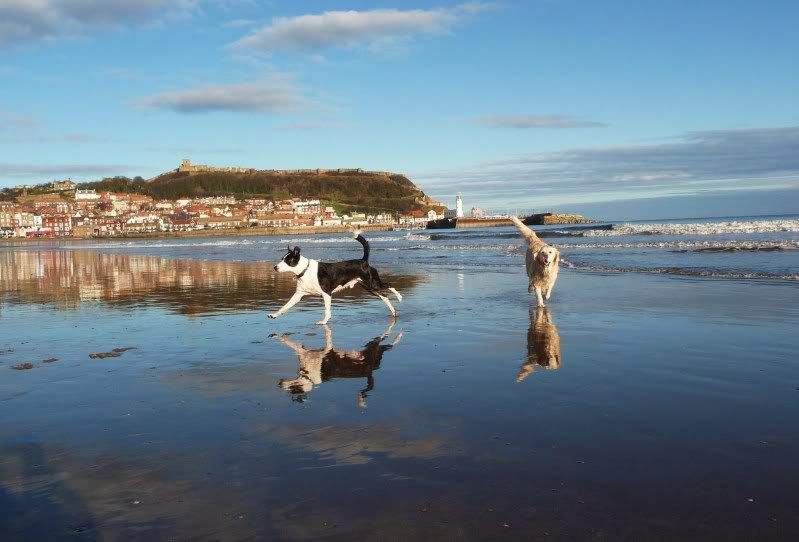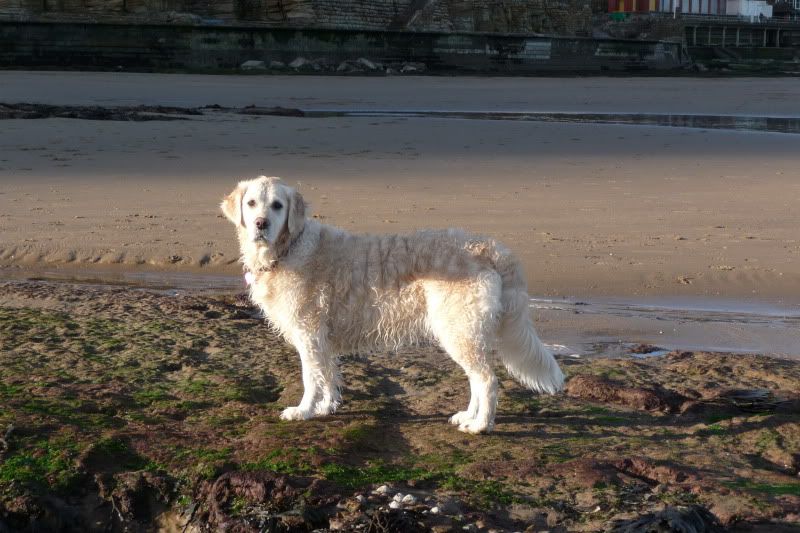 A frolic in the sea!
She is concentrating so hard her tongue comes out (don't worry Tils, that happens to me sometimes!)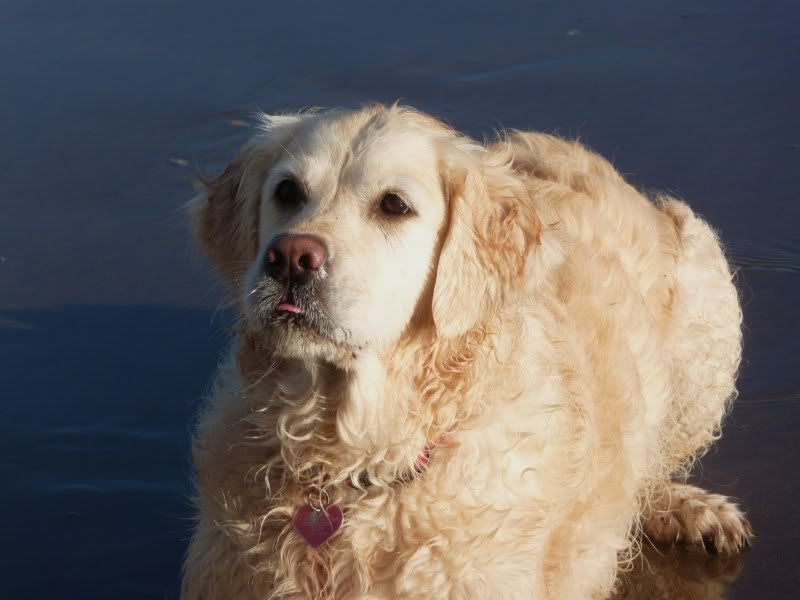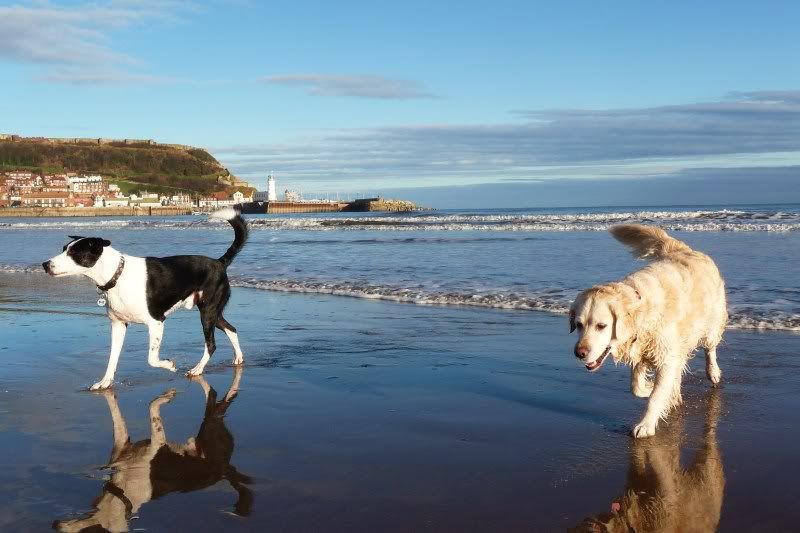 checking out the gorgeous golden in the sand!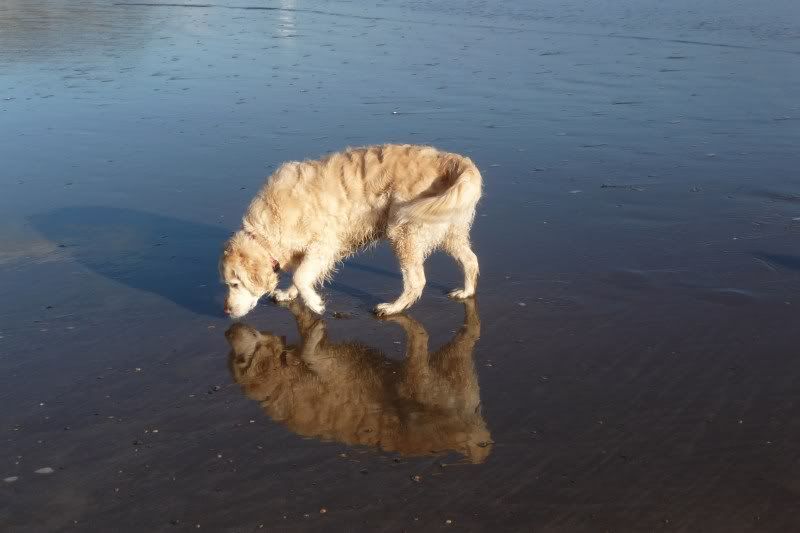 My favorite picture!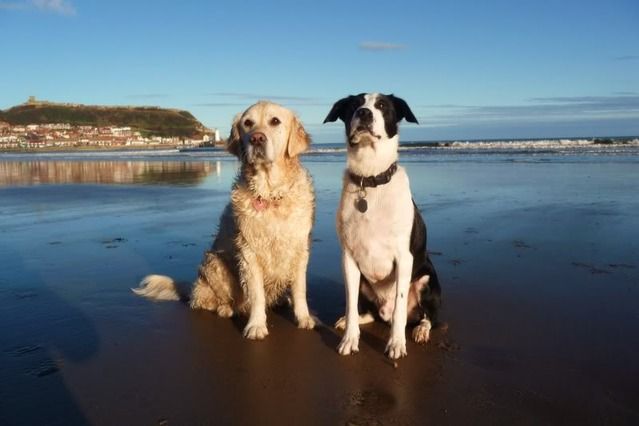 Tilly on the rocks!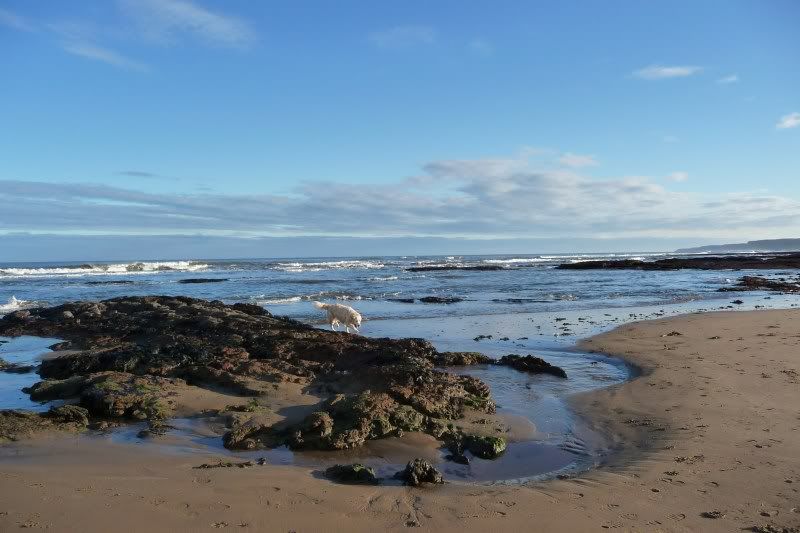 Harry suprises me and goes for a dip!