Discussion Starter
·
#1
·
Max had suffered from askin problem his hole life, mostly being hot spot, we tryed many different foods, and ended up settling on Hills sciance Joint diet hoping the omega oils would help and it did untill for a time many comented how his coat had never looked so good, (though he did get mites and had one hot spot on this food) but my boyfriend lost his job this time last year and we had to feed him something cheeper so settled for pedigree joint food for a few months and his coat hasn't been right since. He been back on the hill for almost a year now but he is so itchy, his coat is so thin and greesey, the vet said it was a flea allergy and treated with steroyed tablets that mad Max sick, and then gave a long lasting injection instead but never seen a flea on him and he'd been frontlined a week before he saw the vet for the itching, plus I don't have 100% comfidence in this vet, plus there been no change.
So I thought I throw it to you guys where do we go from here, I suffer from Exsma myself and no how the itching can drive me mad, I'd hate to think Max was suffering in silance, he not the sort to make a fuss.
Here are the pics taken tonight, of his under thigh its the only place that you can acherly see a change in his skin.
the good side, you can see on his willy where it is black pigment change this is where he licked it raw, and was treated with hibbie scub.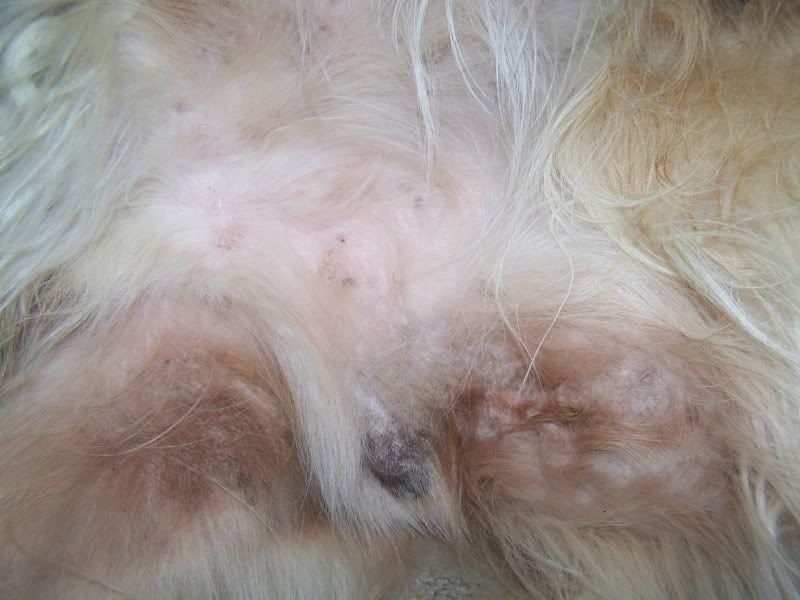 Bad side
close up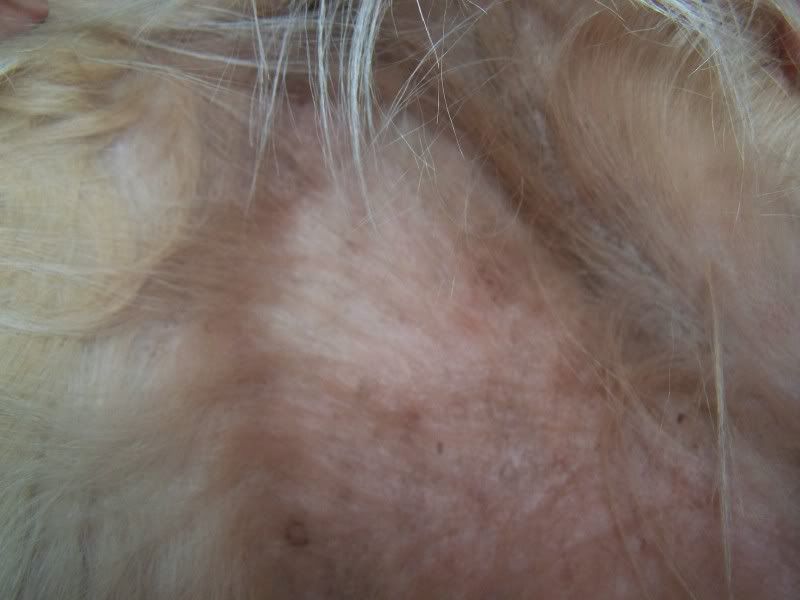 His hot spot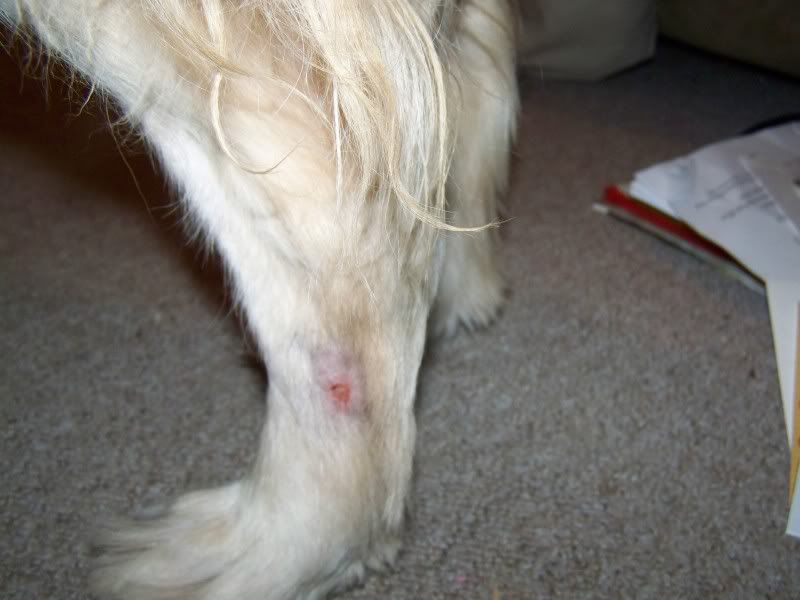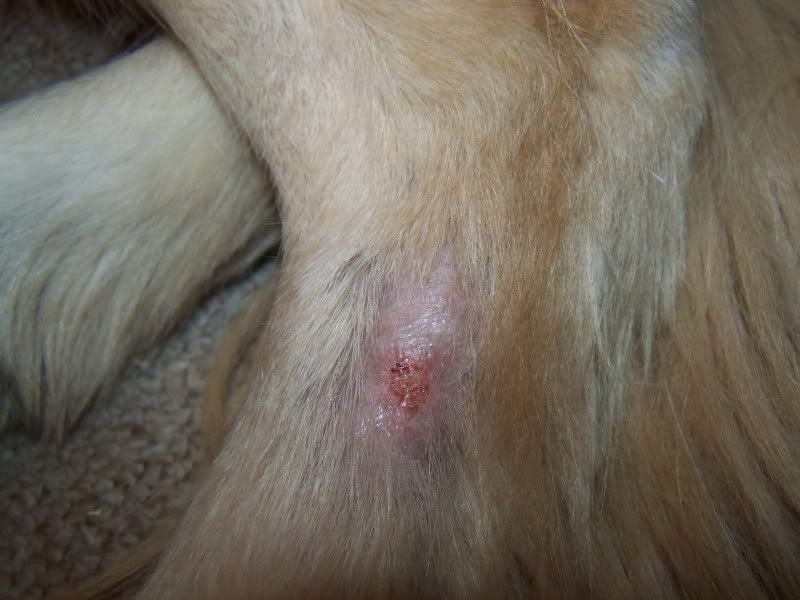 what his coat looks like in general