Discussion Starter
·
#1
·
After our Board meeting yesterday I HAD to pay a visit to my big boy Rufus and 'lo and behold this gentle boy is running with abandon!!! Just over a year ago Rufus was unable to hardly stand on his own - and today he is chasing tennis balls. Not only is he happy, healthy and full of gentleness, but, Jody has pretty much adopted him into her personal pack and he receives mucho love on a daily basis. Thank you Rufus for reminding me of the joy of Rescue.
The last pic is of Jenny. She stole my heart yesterday and I'm sure she and her siblings will be adopted soon. HBGRR just got 5 light Goldens from SoCal Friday and they are all just beautiful - but something about Jenny reached out and touched my soul. She's going to be a wonderful, wonderful addition to a household and I'm about halfway to making her a member of the NorCal pack!!! LOL
Runnin' with ball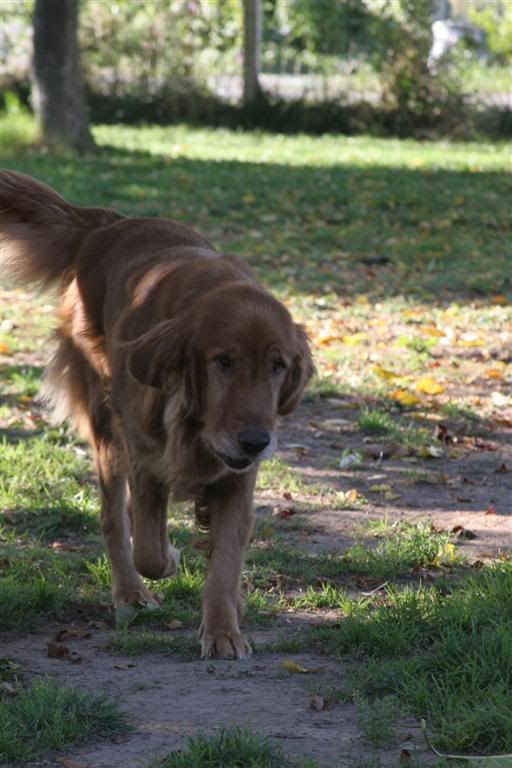 Sorry Steve, but I ran and got it so it's mine!!!!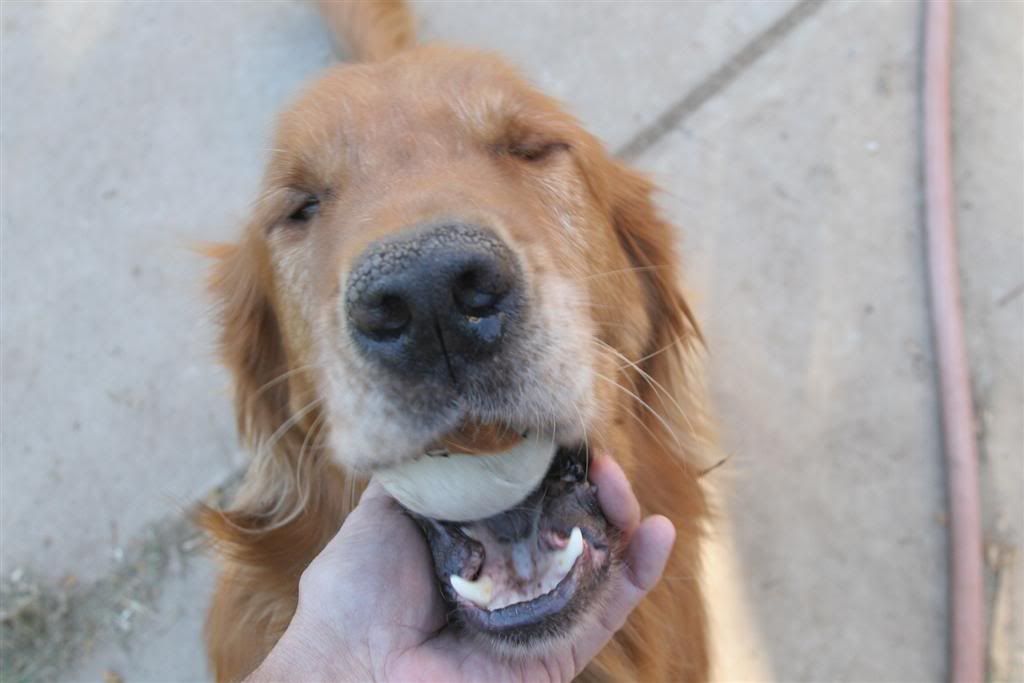 Vogue Shot!!!!!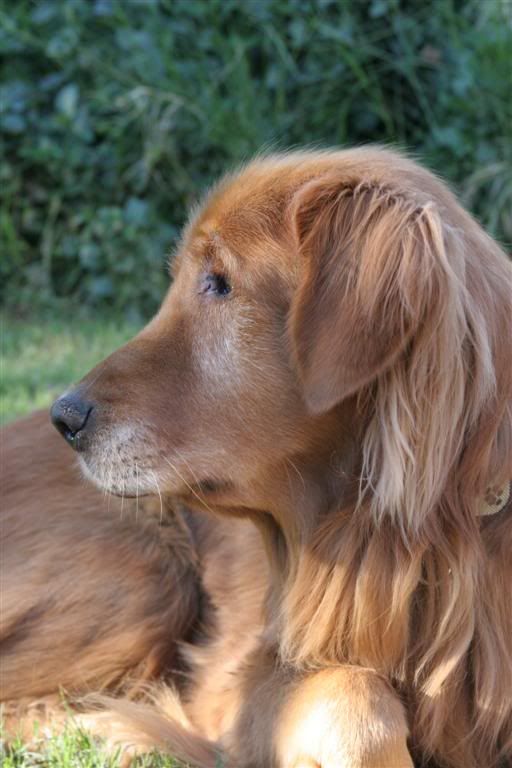 Is The board meeting over?????
And here's Jenny - what a love!!!