·
Mom to Bailey & Burgundy
Discussion Starter
•
#1
•
Yesterday we had to put my family dog Echo to sleep
Echo was 12 and had a great life with my mom. We got her when I was 14 from the Lions Foundation in Canada - she was a "flunk out", but their loss was our gain! She has been - literally - my mother's shadow for the past 11 years.
Echo lived and breathed for my mom. When she goes on business trips, Echo's depression started the moment the luggage came out of the closet. While my mom was gone, Echo would park herself on the couch in the front room and stare out the window for my mom. We would of course try to engage her and get her to enjoy
our
company, but after a few minutes, it would be back to the couch to wait for my mom.
When our other dog Madison died about 1.5 years ago, my mom couldn't bear the thought of leaving Echo alone after having lost her best friend. So she began bringing Echo to work with her every day. Echo quickly became the most popular girl in the building. She spent her days just sleeping under my mom's desk.
Just recently, Echo's back end started giving out a bit so my mom had to stop bringing her to work. She was having trouble jumping in and out of my mom's truck... and then the "Vestibular syndrome" as the vet named it began. For about 3 weeks Echo had a tilted head and could barely walk unassisted. She was not in pain though, and her tail never once stopped wagging.
This past weekend we thought she had beaten it, and she was walking normally for the first time in weeks and even going up and down the stairs. My step dad left for a golf trip the week prior and when he returned Echo gave him the greatest greeting in the world. We all spent a lot of time at my mom's house this past week and Echo seemed to soak up all of our attention more than usual. We thought that she was finally "better" - but we now realize she was just saying her goodbyes.
On Monday, my sister stopped by my mom's house to let Echo out for a pee and immediately called my mom home from work, as Echo could not walk, even assisted. They called me and I left work... We got Echo comfy on her bed and could tell that she wasn't going to get up again. We called the vet and he came to our house yesterday at 1 to put her to sleep.
Echo was surrounded by everyone she loved and went very peacefully. Us kids are all grown and out on our own with our own pets, but obviously she still held a very special place in our hearts. What breaks our hearts though, is seeing our mother so distraught. Echo really was her heart dog, and I know so many on here have lost their heart dogs and can offer my mom kind words and advice. I will send her this link as I know she will benefit from hearing the stories of others.
Here are a few pictures of Echo (or, Schmecks as we called her
):
All the pups begging for treats. They barely ever got any, if you can't tell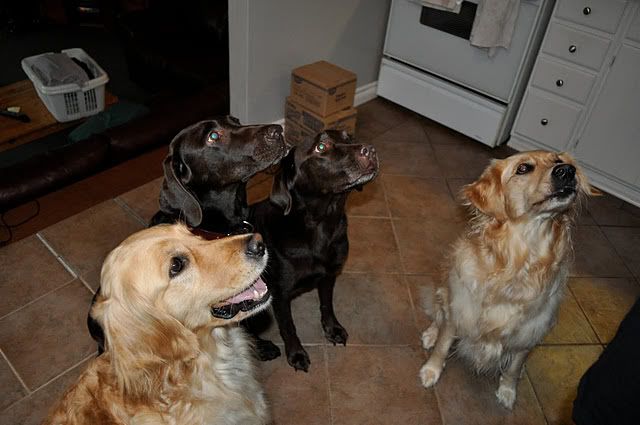 Echo doing her JOB...cleaning the leaves out of the pool in the summer time. She would spend hours upon hours taking the leaves out. Once she got them all, we would sometimes go take more off of the trees and put them in just so she could continue...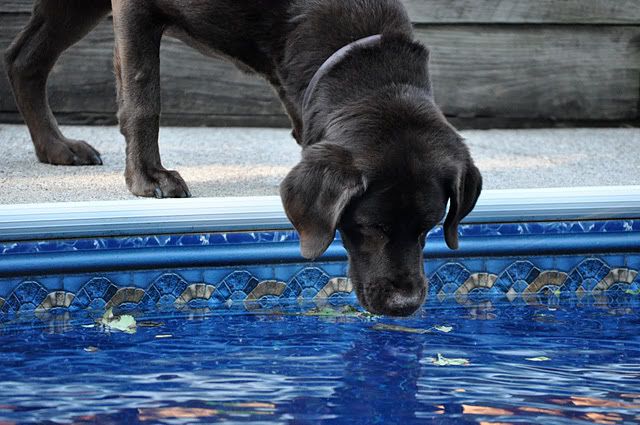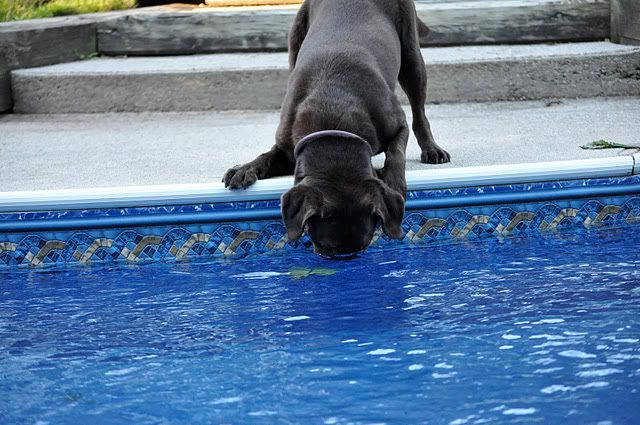 She spent quite a bit of time last summer teaching Bailey her ways. We hope that Bailey will be able to fill Echo's shoes this coming summer!
Sweet Echo: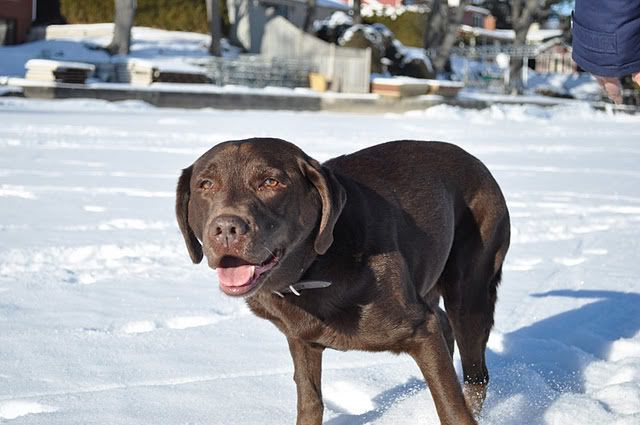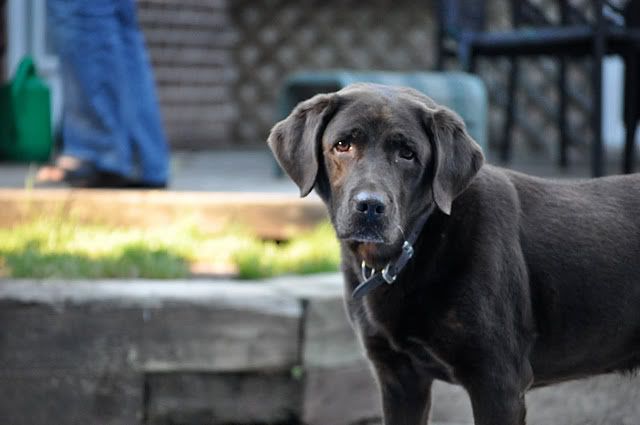 Thank you everyone for reading and sharing our special girl with us!