Discussion Starter
·
#1
·
Last week, I posted the question -- "what will you do with your puppy on Thanksgiving?" Since our Duffy is only 9 weeks old, I didn't want to leave him home in his crate for the many hours we would be away.
The consensus was that I should take him and his crate with us. Well, we did so and it worked out beautifully. He was peaceful in his crate, was able to run around in the fenced yard, and when the kitchen wasn't busy, we hooked his leash to a chair leg and let him enjoy the kids and everyone else who was happy to meet him.
He was a very good boy! The only problem was that he badly wanted to play with Comet, the resident greyhound, and Comet wanted nothing to do with Duffy!
Here are some pics of Duffy enjoying the attention of the kids: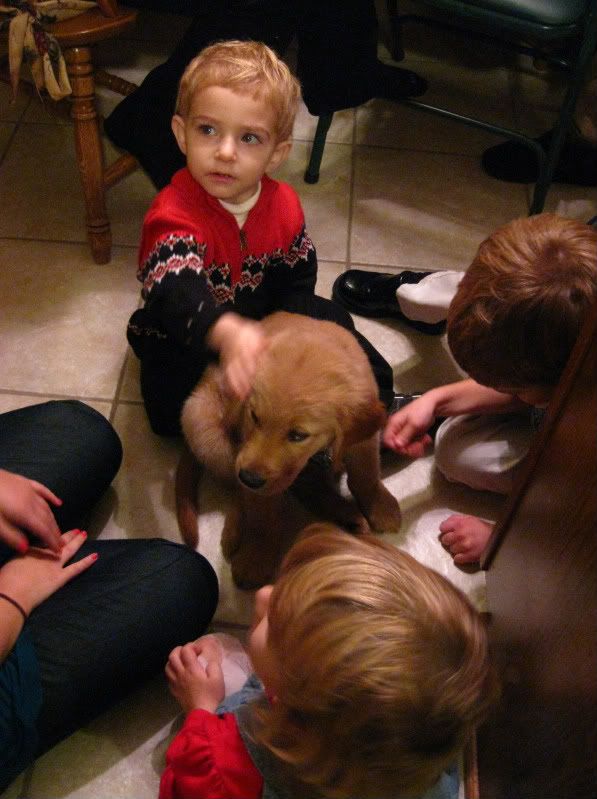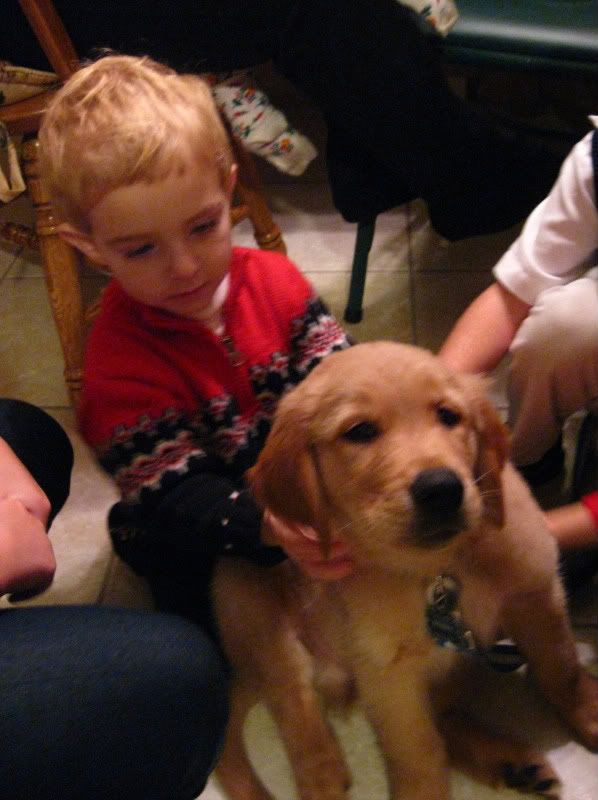 So thanks all for the excellent advice. It all turned out great!
Kris