I was just looking at some of Sam's pictures on my laptop and thought I would share some with you guys. I love you Sam!
this was how he would always sleep lol his ears were always like that. And he loved sleeping on the floor for some reason.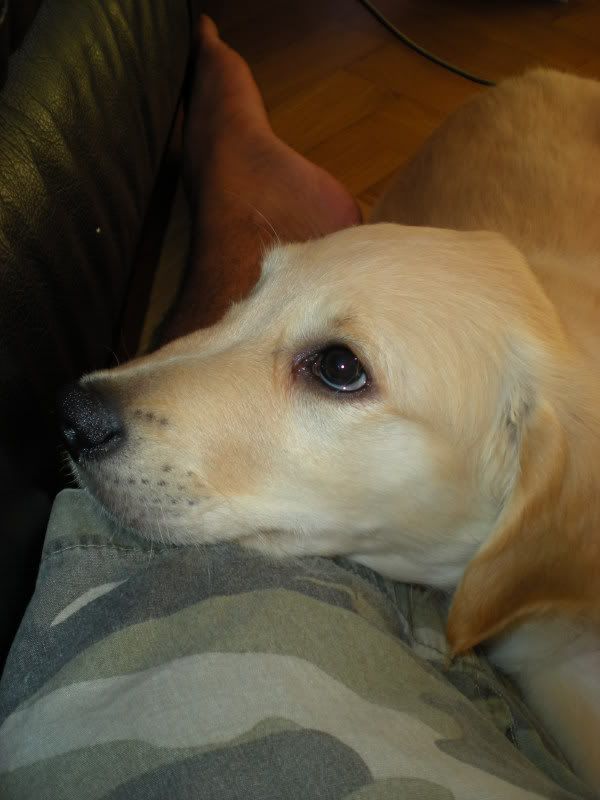 this 1 was around the time when we first got him. He was so much smaller then.
lastly,he thought I was playing a game with him or something here,he would not stay still lol
And here is a video of him,his first time in his crate. of course he didn't like it at all,but he loved it after a while.
http://www.youtube.com/watch?v=W1yEPOP8NCY
sorry I can't figure out how to post the video in this thread but the link takes you directly there.