Discussion Starter
·
#1
·
as I says in my sig I own 9 other animals apart from Max.
my first love is dogs my second is ferrets and I have 5. All apart from Phoenix (the rescue he came from has closed) is from a rescue called starescue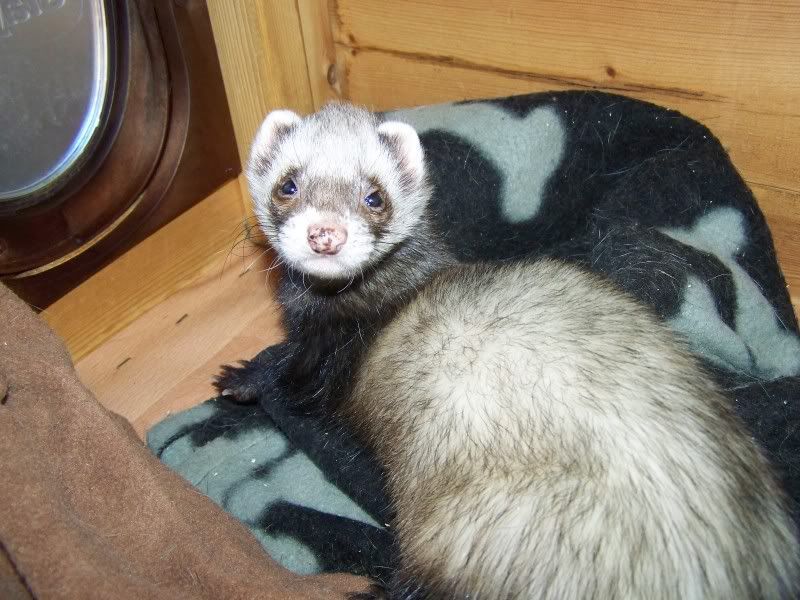 Phoenix, is about 5yr 8 months, he was a yr old when we got him and came from a rescue as an unwanted male from a litter of workers, when he came to us he had some very bad fear ishues and we beleave he has at least a quauter wild polecat blood in him. He has come on alot in then. Although every animal you love the same me and him have a speshal bond and I spent many hours training him not to bite, by holding him on my lap untill he licked me he was then aloud freedon, he now greats me with fruious licking.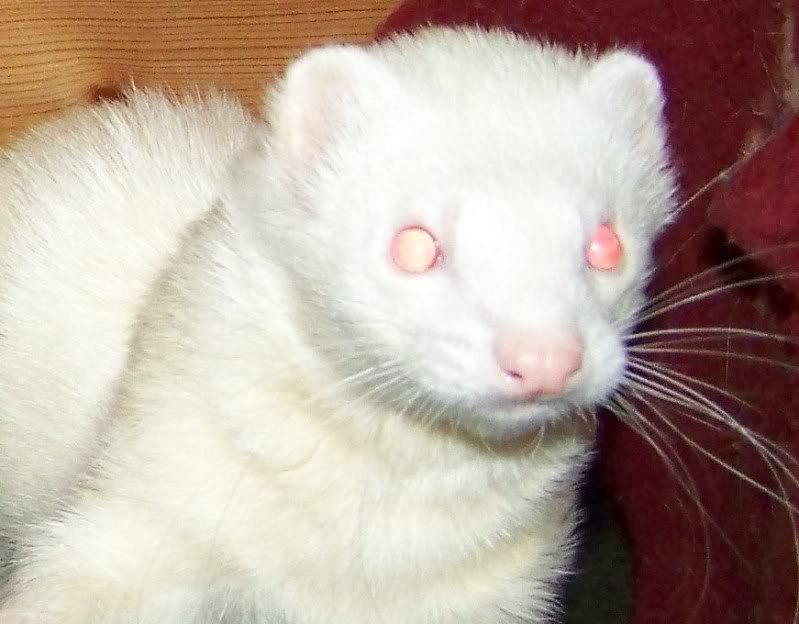 Oscar is 3yrs 7 months, he was passed over to a rescue as and unwanted baby he came here at 10 weeks old, and has had a very easy life compeared to my others, he basicly a spoilt brat.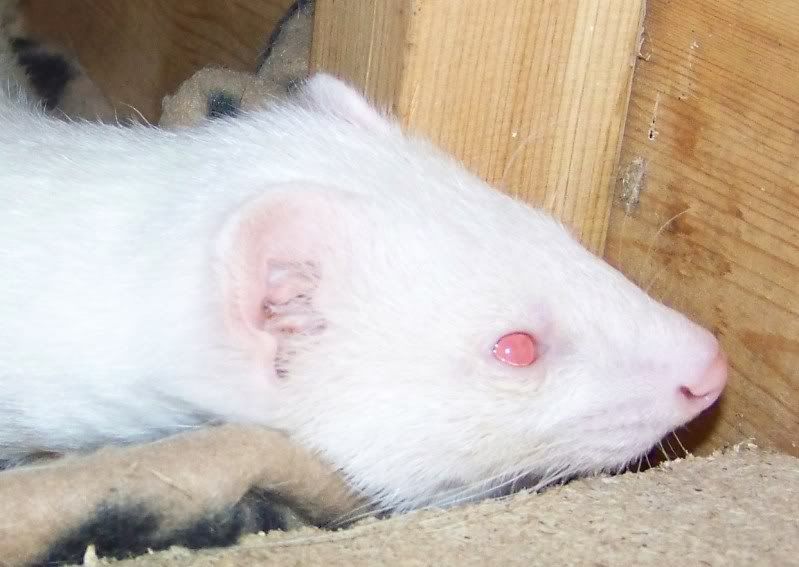 Havoc is also 3 years 7 months was handed into the rescue as an unwanted kit he was rehoned, but then handed back when the owners didn't want him anymore a year later, they also returned him a biter, the rescue worked on him and got him friendly again and we took him home to stay, he a lovely boy, and is the boss of the group.
Lex will be 2 next spring, he was bumped in the middle of a pet superstore last april, the owner walked in with him in a hamster cage put him down and left, thankfuly the staff phoned the rescue, he was very underweight, but very playful, he was neutered, and only 4 weeks after being bumped we where looking for a new baby, and his sob story took my broken heart from losing my beloved ferret Oliver and fixed it, and he taken his place very very well. his weight has trippled and you wouldn't reconise him from when he was first bumped. He a clown, and love to hang onto my trouser leg.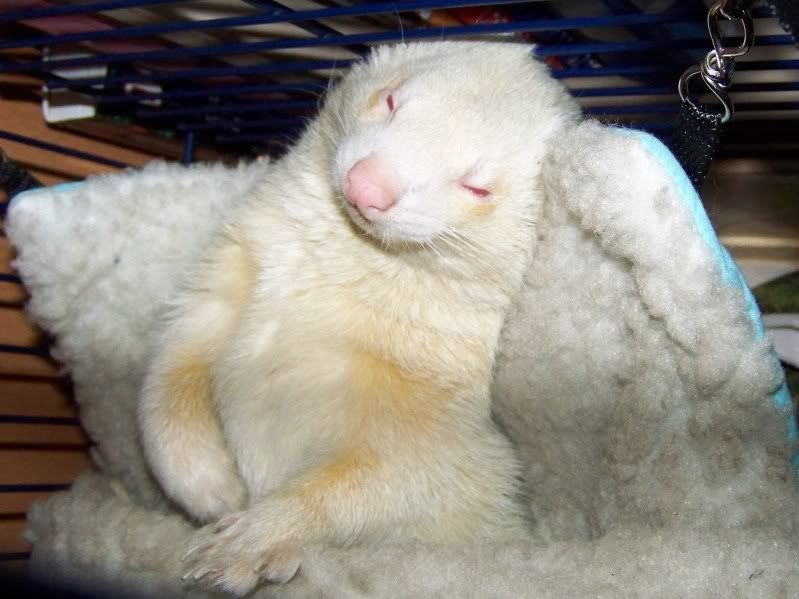 last of the ferrets is Ben, he is our Foster lad (the rescue pay his vet bill) he about 2-3 years old, and was found very inderweight in a layby by a trucker. He then spent 4 days in the back of his cab being feb kebabs and curry as thats al the truck driver had. When he got back his office phoned the rescue and he was so ill he was taken to the vets. Where he had a very bad heart murmer, he also suffers from bad douts of diarea. The very he been neglected his whole life, he came to us in September as his previous foster mum desided she needed the room to take in more urgant case's and we had the foom and had been looking for a foster anyway.
My gerbils
Cy is 2 years old,and has been very poorly resenly, he suffered from his first prolasped rectum in September, sadly the vet can't do anything for him but he is not suffering so we are just keeping an eye on it for now, he also lost his top 2 teeth a couple of weeks ago he lost some weight but is fine. He was orrigonaly balt as a friend for another gerbil but was a mean grumpy thing, so he been on his own for all his life he happy though.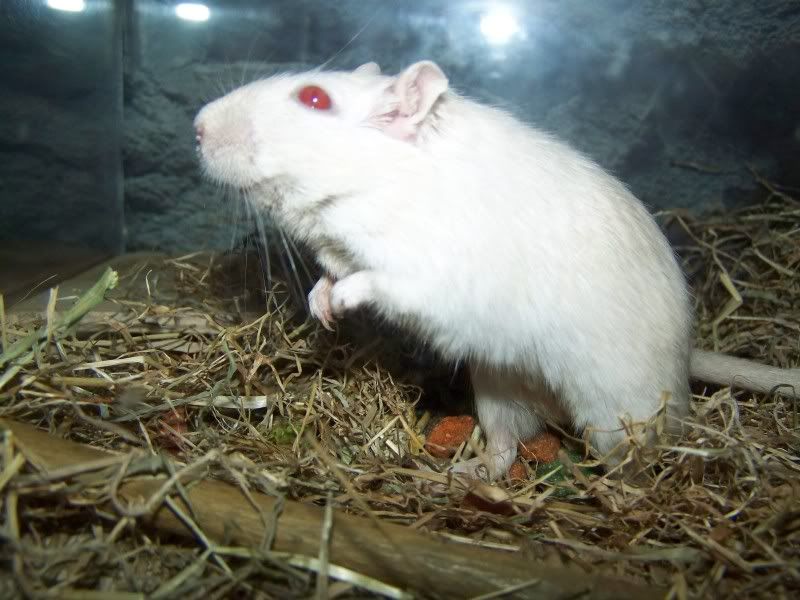 Drift is Cy's brother and was left over in the pet store he was left there for 6 weeks, before I got him, the poor boy was lonely and urine stained, he was also balt to be a friend to the same gerbil (Who passed away in may) while they where in the split cage i use mess that had to big hole size and he got the top of his nose bitten off, after some time to heal they eventuly became friends and where happy together untilll his friend passed away (to young i may add) and although I have tryed him with other gerbils since (resulting in a ripped ear) he now been retierd into a perminant split cage with CY.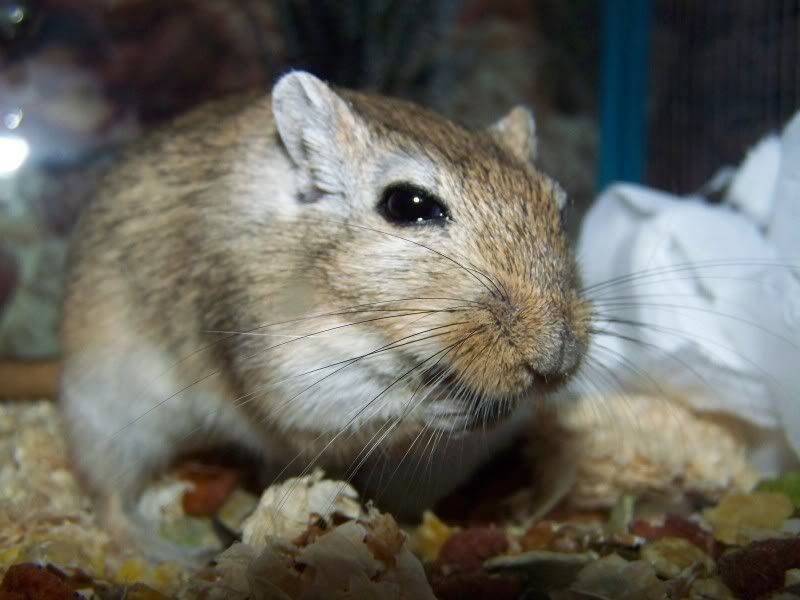 Dusty is a year old and was balt to be friends with Drift, he is a fun happy lad, a little over weight.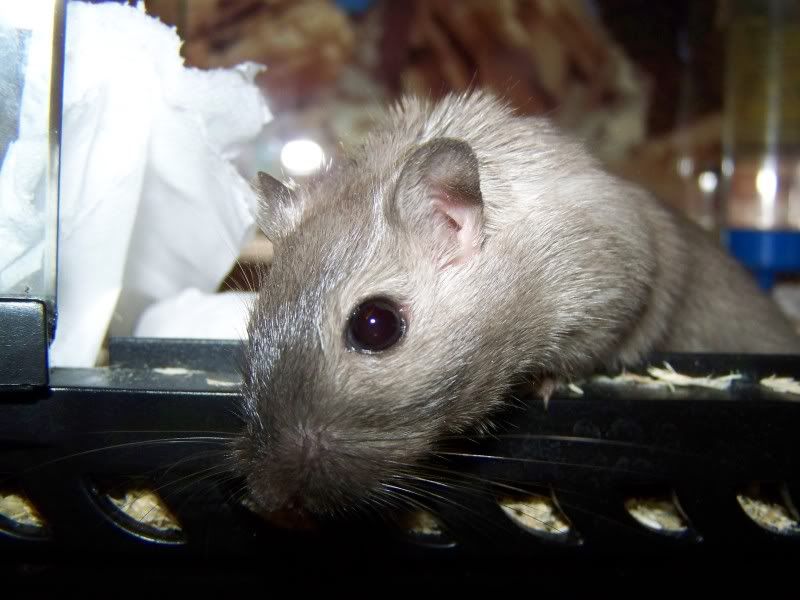 Dreamer is 11 months came home as no one wanted him the pet shop only charged me £2 for him as he is brain damaged. He not with us most of the time but he is happy in his own little world.
Thanks