Discussion Starter
•
#1
•
Okay, so Charlie isn't quite a golden, but he's my heart dog! He's a 9 1/2 month old German shepherd. Phoenix is now 14 weeks old in these pics, which means we have had her for a month now! It is amazing how the time flies sometimes!
I think there is a red dog in there somewhere.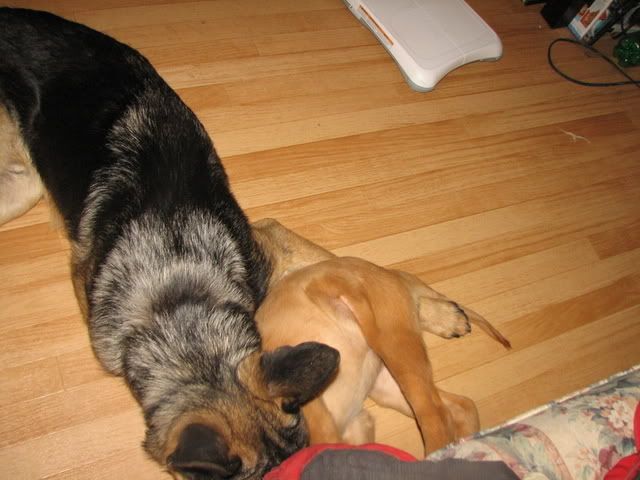 I sure wouldn't want to be at the receiving end of either of those sets of teeth!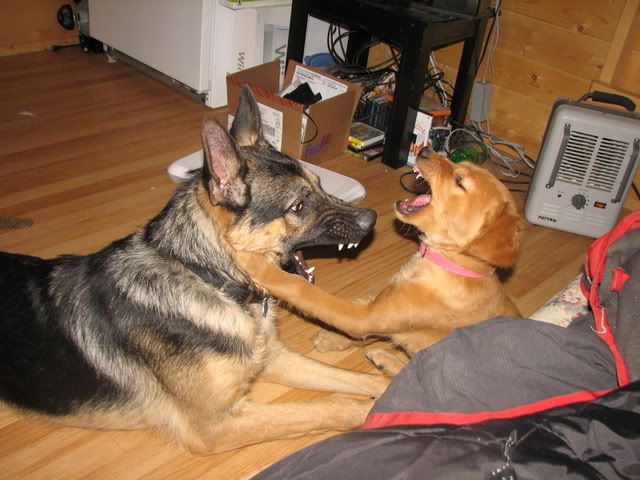 Attack!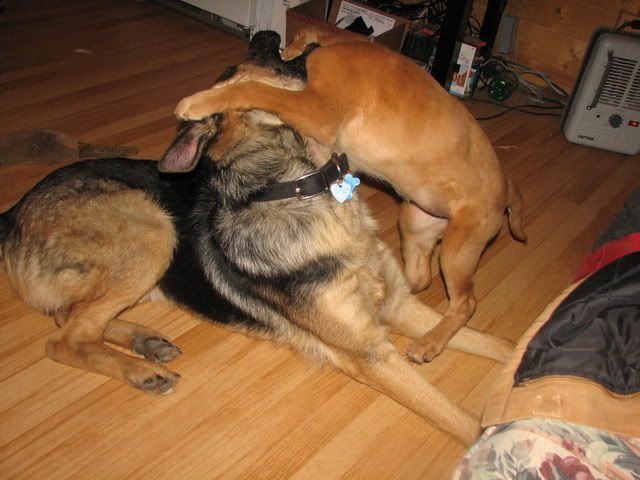 Battle of the pheasant.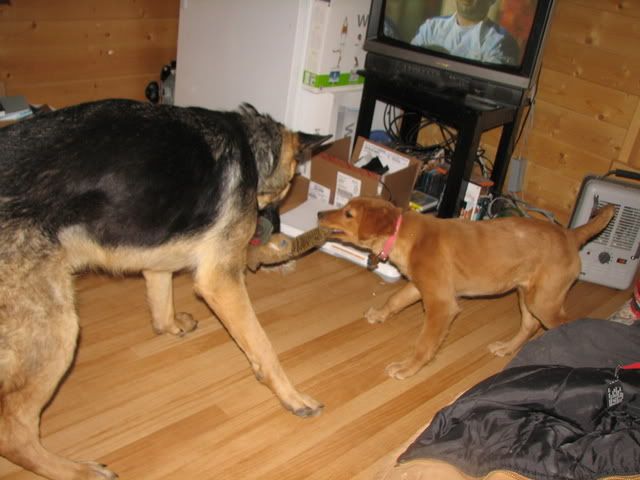 Ouch! I don't think that's the pheasant Phoenix.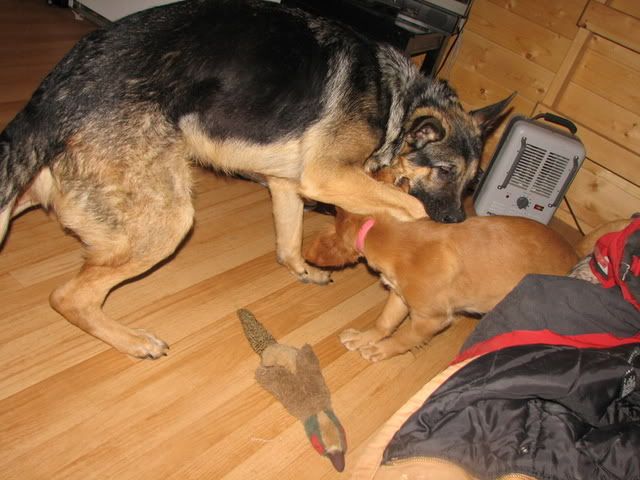 Mom, help!!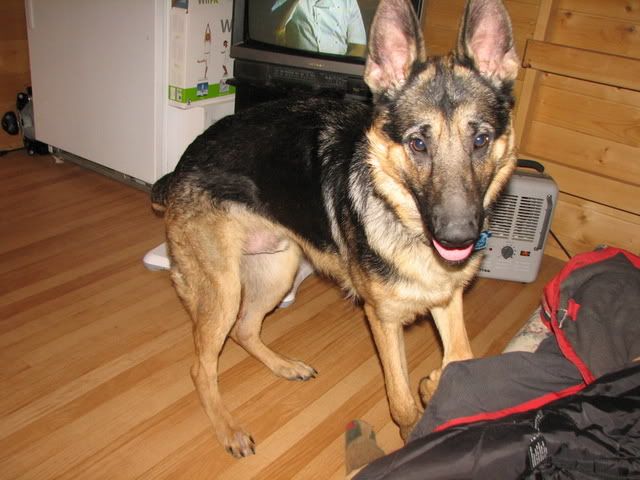 I think all that play tired someone out.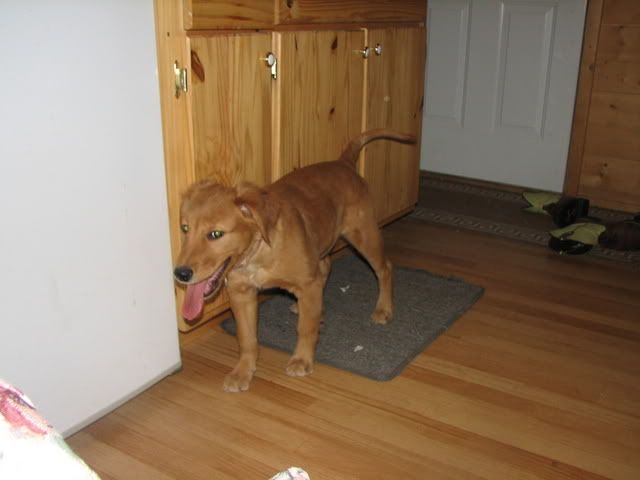 And, finally. The third four-legged member of the family, Friendly. Can't leave him out!