Discussion Starter
•
#1
•
She was thrilled to go for a ride in the car, so happy when we turned into the barn driveway, so excited when I back up to the barn. Bitterly disappointed when I blocked the opening of the hatch.
But after a minute or two of pouting, she lay down and did just what she usually does. Our kitty, Eek, was there and being his usual cute self so I took some pics of him too. He's very friendly and affectionate. The dogs don't chase him because he doesn't run; he rolls on his back for a tummy rub!
Thank you for the suggestions on how to make this a safe outing for her. btw, temp is 74, hardly a cloud in the sky; a good day to be at the barn.
Pouting a bit: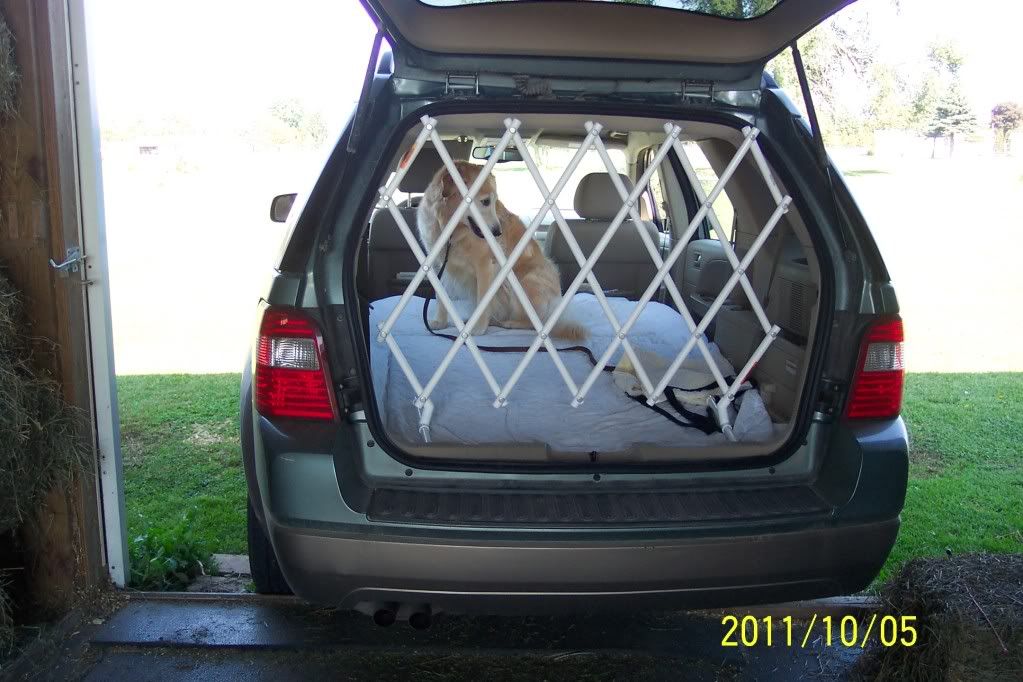 Better than staying home alone
Our kitty laying in the hay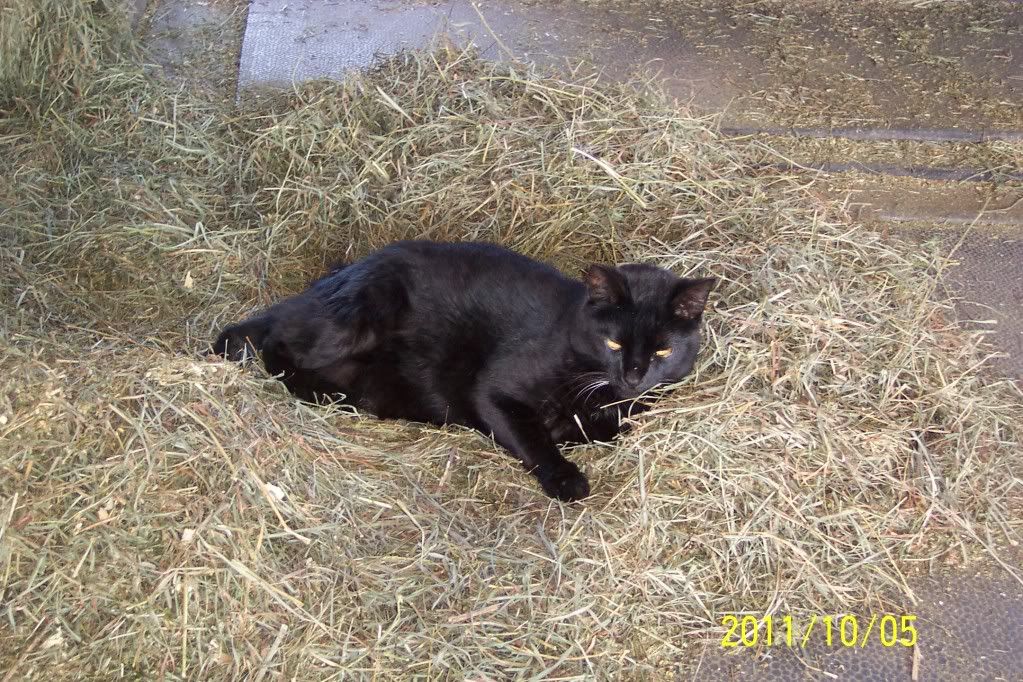 His white spot