Discussion Starter
·
#1
·
So we were making the rounds and here we find a rat at petco for adoption and she only has 1 eye. So we adopt her and are thinking up names like Bandit, Echo, Calypsso, and such and decide to go McDonald's I see a car with one headlight and go PADIDDLE! And the ten year old in the back seat goes, "that's a good name for the rat!"So her name is padiddle and we call her ditty.
This is her good side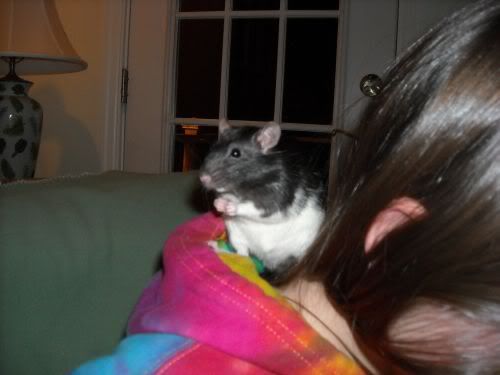 She loves my "sisters" hooded sweatshirt!