Discussion Starter
•
#1
•
Hello everyone!
I'm Mariano from Buenos Aires, Argentina. I've been reading the forum, watching your pictures
and trying to learn as much as possible during the past month. Our Golden was on the way and really wanted to be prepared to take care of her.
Yesterday, after a really long wait (you should see our nails) we brought her home. Took us almost a year to decide, we haven't had any pets since our German Sheppard (Frida) passed out 10 years ago so imagine this has been really big for us, also this decision came along with other positive changes in our lives which makes this time something special for my family.
Want to introduce you to Bera, our 47 days old baby girl.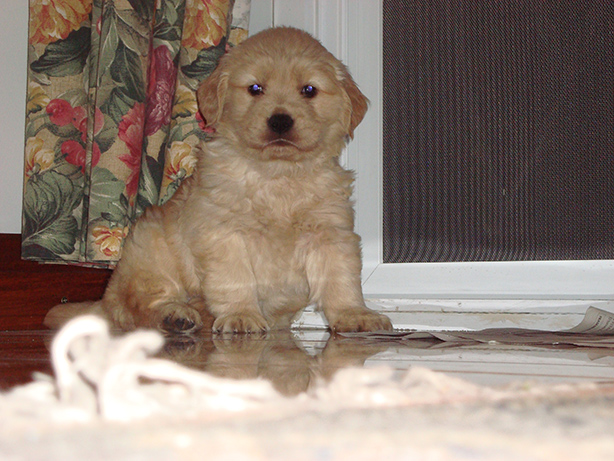 We have around 1Gb of digital videos already lol and she's getting her first visit to the vet later today.
I'm glad we found this forum with such great community, and we are looking forward to share pictures/videos and also information about this awesome breed.
Mariano & Family
:wave: