Discussion Starter
•
#1
•
After looking through all the great Golden pictures on here, (Everyone has such beautiful dogs!) I thought I'd share a few of my guy Benny.
I had fun taking pictures of him yesterday and actually managed to get a couple of good ones. Every time he sees the camera he comes towards me to see what it is. So I ended up with a lot of blurry close ups of his nose. LOL
Here is Snow Benny: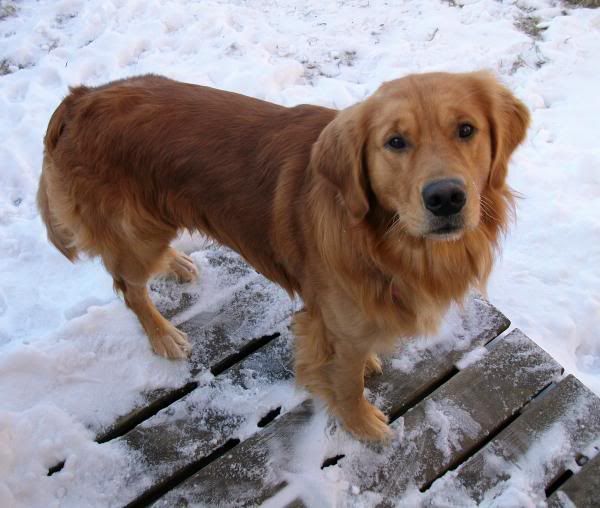 This was taken his first night here:
Benny, who had never seen a cat before coming to live with me, tries to figure out what that strange looking dog is.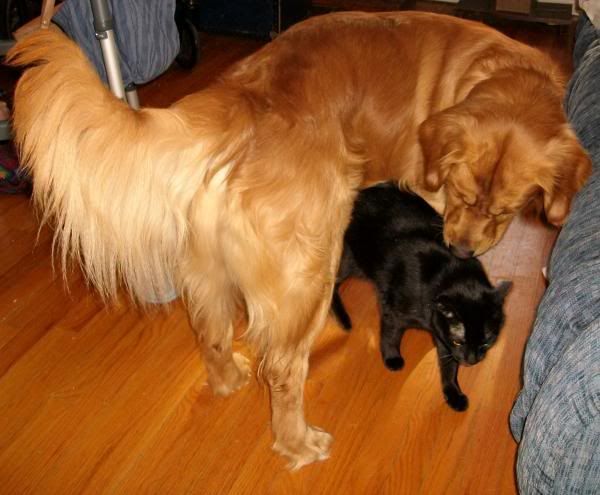 And because they are such jealous things, I had to include pictures of Benny's new family, the black one is Romeo and the little one is Julie.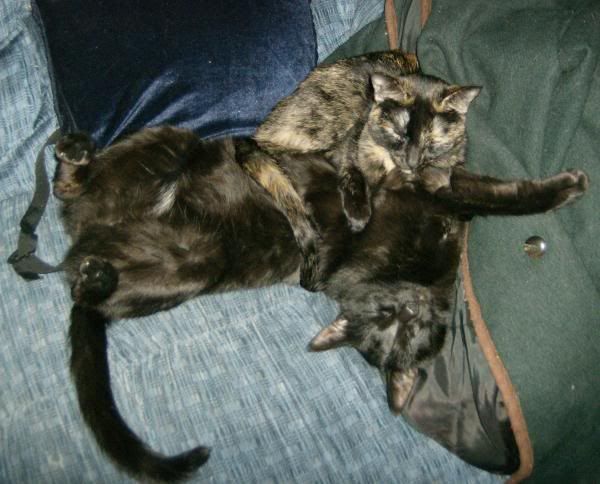 Also the source of endless fascination to a bird dog, Lily (light one) and Dink.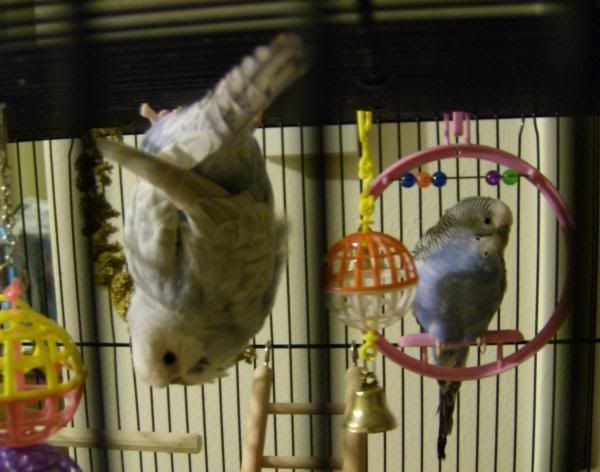 Thank you for taking the time to look at my zoo. LOL