·
Mia & Mollie's human mom
Discussion Starter
•
#1
•
Think Mia has multiple personalities?
:
Mia the toy killer
:
Starts like this (see the blue toy on the left)
Ends like this.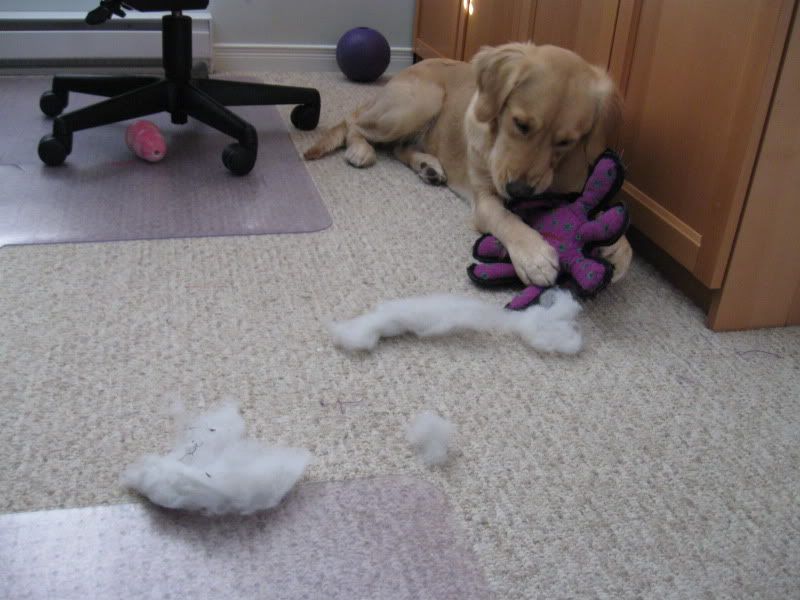 And another one done...

Mia the sweet cute lovable irresistible puppy
:
Taking a snooze on daddy's legs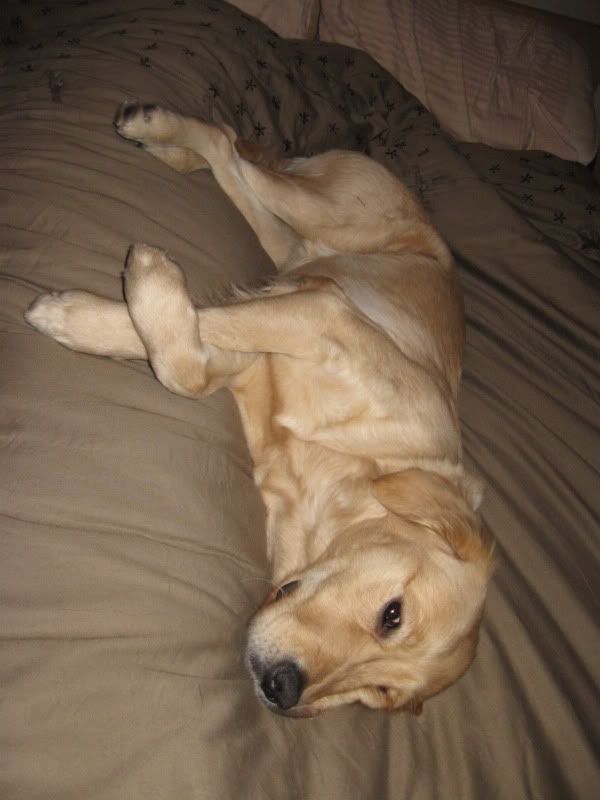 Getting comfy on her human bed
Waiting for daddy to come home from work
"Look how cute I am."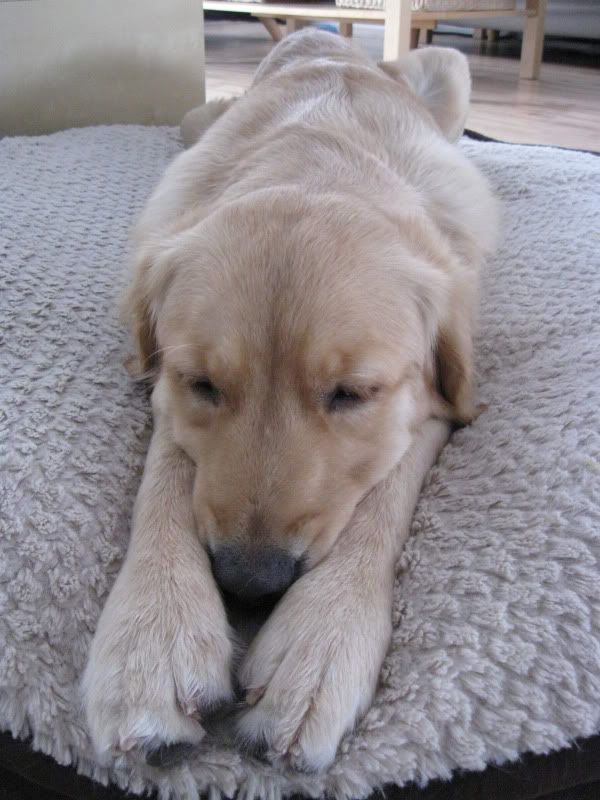 "I can even warm up my own nose."
Mia's having a party this weekend! I don't know who's more excited, her or I?! We're babysitting her GR friend Molly, as well as her beagle friend Charlie! We'll have a full house this weekend!!! :uhoh:
Will post pics after the weekend!