Discussion Starter
·
#1
·
We're having an horrible week over here! It's always raining! :yuck: It's not fun at all taking walks or play fetch with that kind of weather! But Molly doesn't mind at all!
: Here are some pics from this morning! Enjoy!
Here's a nice smile from Molly!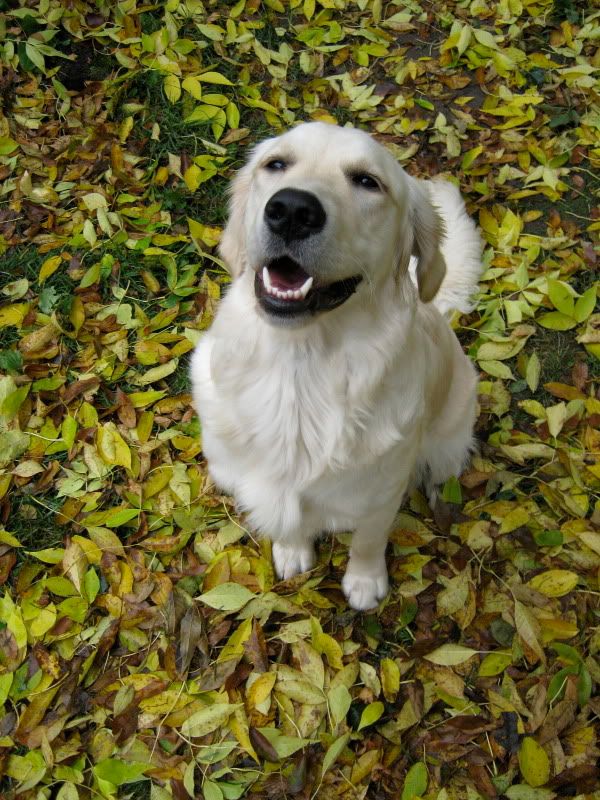 Apparently she thought there wasn't enough leaves on the ground! :doh: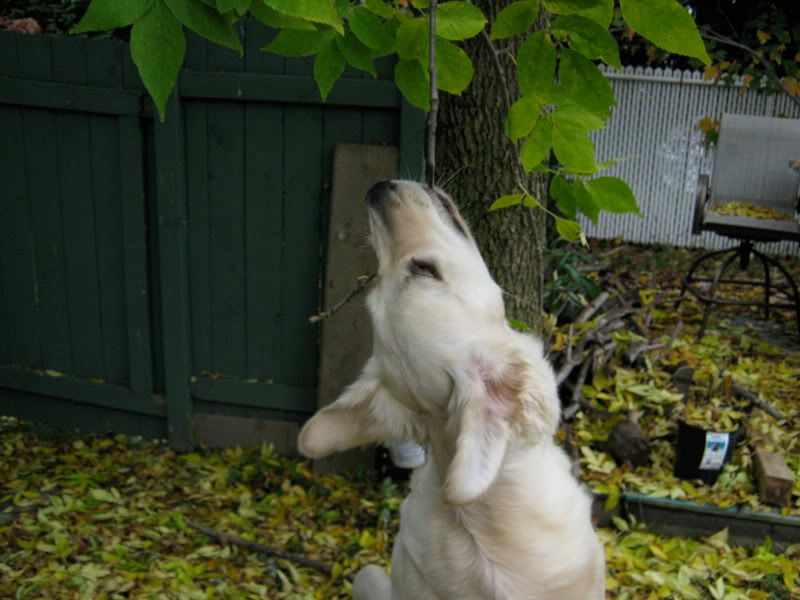 Then it started to rain, ALOT... But as you can see she didn't mind at all!
And a goofy pic!
: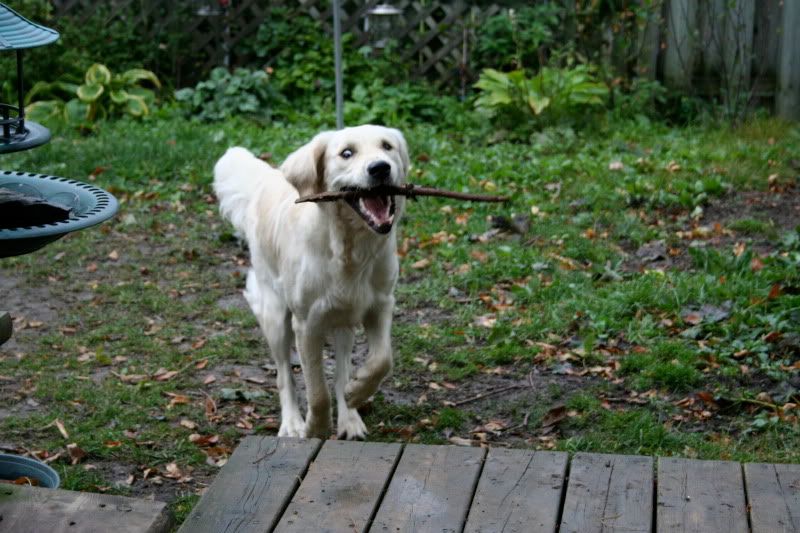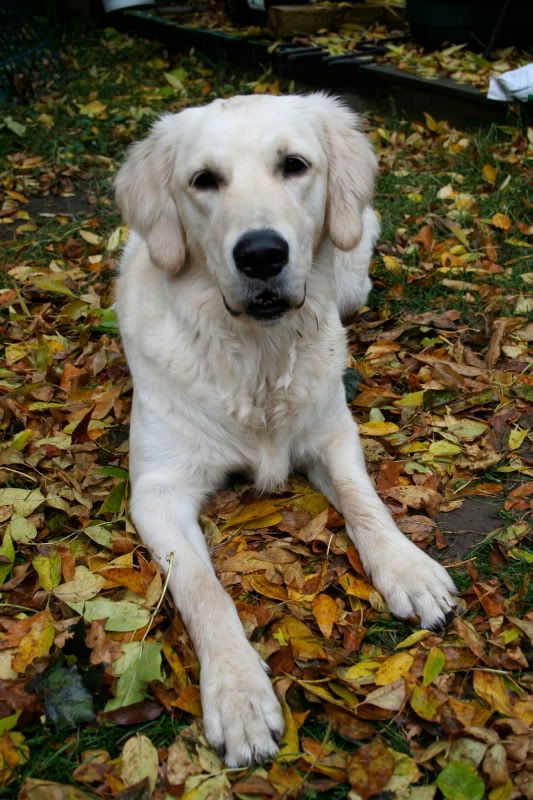 And I introduce to you Miss Kitty!
She's a homeless cat that I've been watching over for 3 years now! Poor thing... I really wish I could adopt her but I don't think my cat, Simba, would appreciate it! :no: She's such a sweetheart, she even comes on walks with me and Molly!
: She'll follow us behind or walk ahead of us and wait. I must look pretty weird with that black cat following me everywhere, especially now that it's almost Halloween!
:
:wave: