·
Mia & Mollie's human mom
Discussion Starter
·
#1
·
I can't believe this day is already here!!!
Mia turned one today!!!!
Where did time go???!!!
I posted a thread yesterday in the puppy section with some pictures of her from the past year:
http://www.goldenretrieverforum.com/showthread.php?t=64328
Here are some pictures of her birthday treats. These first seven are from yesterday when we celebrated her birthday (we weren't sure we could do it today since we have an appointment). We gave her lactose-free, sugar-free ice cream with some treats on top. I had her wear a birthday hat and everything

Looking up at what we're preparing on the counter:
"Oooh, what's that??!!"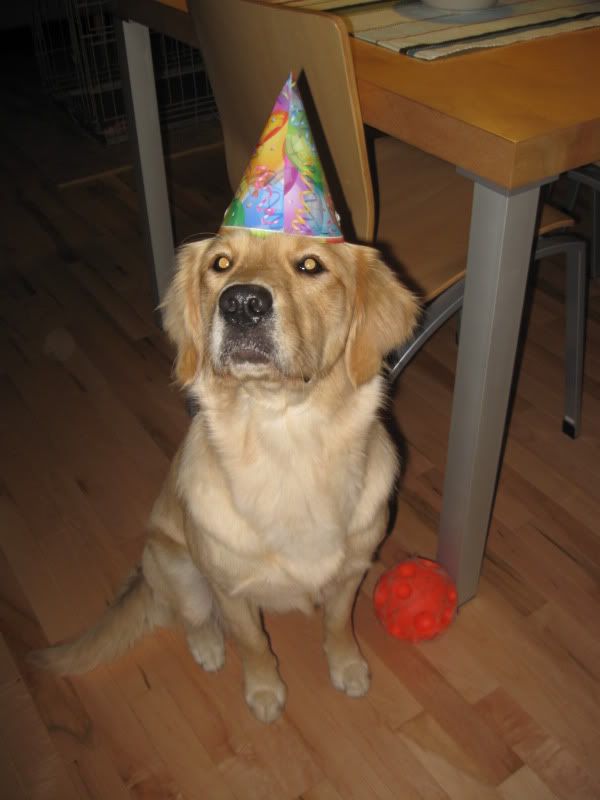 Waiting for the go ahead: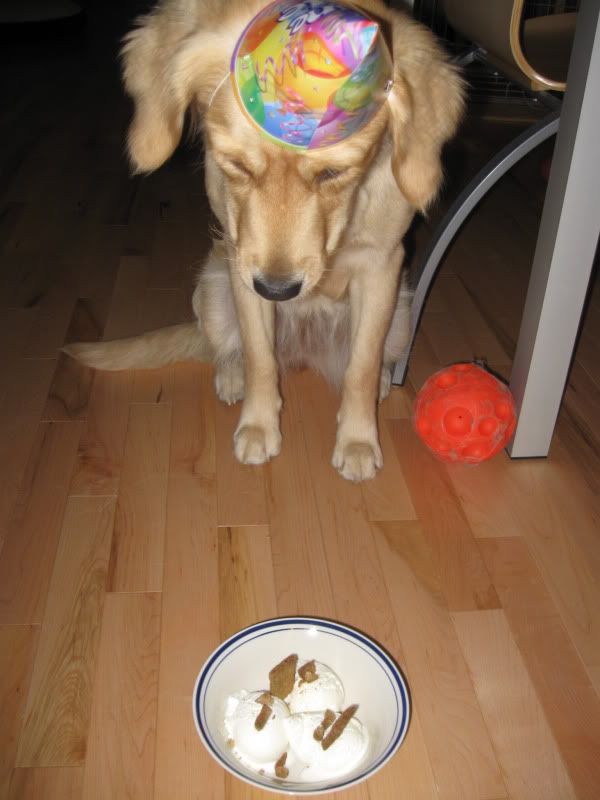 "Num, num num, this is soooo good!"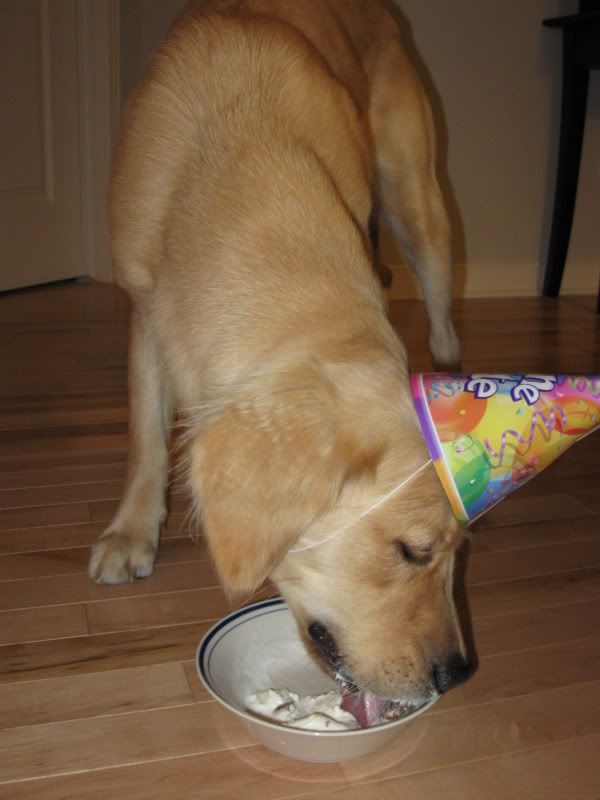 Sleeping after a "big" treat: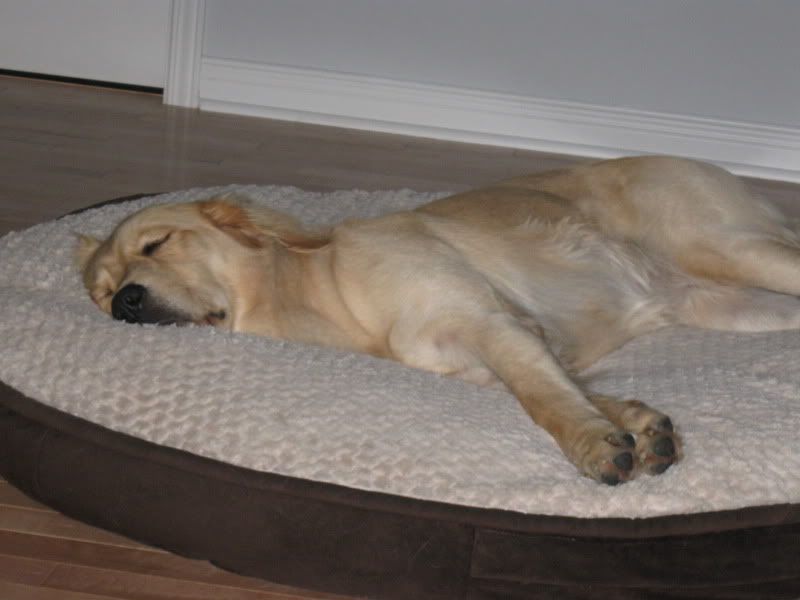 And here are some pictures of her birthday gift that she got today. It's a "dental" bone and it only lasted 20 minutes! (I know I took tons of pictures of it, but I love taking pictures of her - I was also testing the different settings in my camera):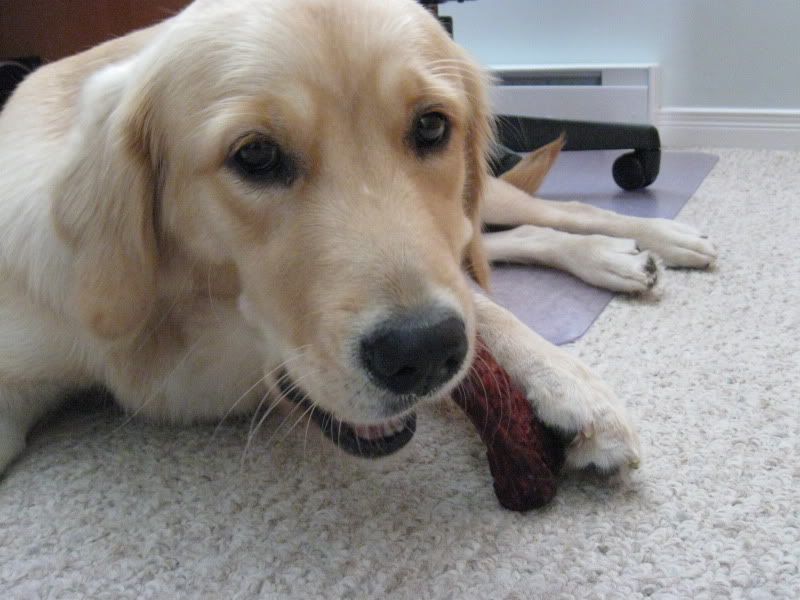 Hope you enjoyed the pics! :wave: