Discussion Starter
•
#1
•
Hello Everyone,
Unfortunately I came across this board due to not so great circumstances. My Zoe has been having health issues which you can read about here.
http://www.goldenretrieverforum.com/golden-retriever-health-anatomy-physiology-breed-standard/235377-does-vets-concerns-make-sense.html
She is such a wonderful dog. Every vet and vet tech that has every dealt with her cant say anything negative about her, they always rave about how she is handling everything the poor baby is going through (right now has both back legs in bandages, an e-collar, surgery under anesthetic yesterday, and even the vets said as soon as she woke up she was wagging her tail wanting their attention instantly)
She was bred from the field line, her Grandfather being the legendary Push, and multiples of her brothers/sisters doing well in field trials. Shes an absolute sweetheart, was high energy but is in pain now so lower key recently. A very people person dog, with as a i stated before a fantastic temperament, most people who come across her have stated they want to even take her home!
This picture was taken shortly after i picked her up from the airport after i purchased her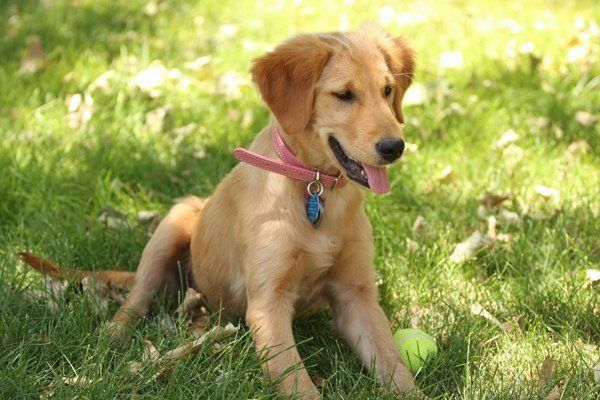 These are more recent but older pictures. I dont want to really upload any really recent ones because of her condition right now. these are a few years old but fairly well representative of her appearance today.