Discussion Starter
•
#1
•
I never looked at his paws unless I suspect something. I saw paw prints and some smears of blood (not a horrible amount) so I found the source (between his toes) and cleaned it up. I think he stepped on something as we just came home from a walk.
After looking closer I could see under his nail on his one paw this. Instead of a smooth/flat surface it looked like this.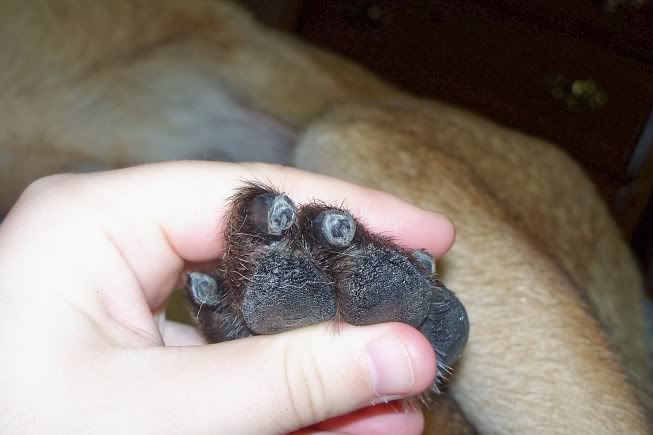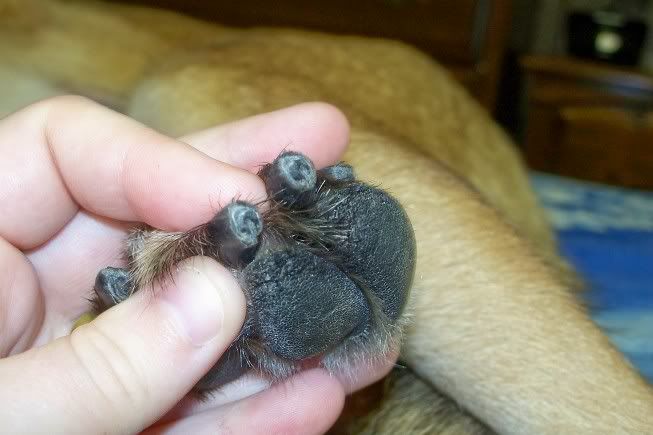 Ive never noticed it before to ask the vet about it but its doesnt bleed and he doesnt show signs it bothers him.
Come winter I will rub Vitamin E cream onto each pad once a week as I find they crack more in the winter. What do you think? Is there a better product I could use?