Discussion Starter
•
#1
•
I've been a member here for ages, but I keep forgetting.
:
My name's Jess, I live in the deepest darkest depths of Devon in England. I've had many breeds of dogs over the years, but my most recent addition has been a rescued Golden Retriever. I've had Border Collies for most of my life, to work, and I'd always loved the look of a GR working, so had always wanted one.
I got her a year and a bit ago, after a family decided to hand her and a labrador over to rescue as they weren't getting along with the new lab puppy.
Well, their loss is my gain, because Teak is everything I could have hoped for in a GR!
I do competition obedience, and at Teak's first competition she won straight out of a class of 42 dogs. I have traced her breeder, and she's a great lady. Teak is a working bred Golden Retriever and so is unusual looking in this country due to being finer, darker and slightly smaller than your average British GR.
Enough of my rambling, here's a couple of photos. The red BC is my beloved Chili. They're good pals!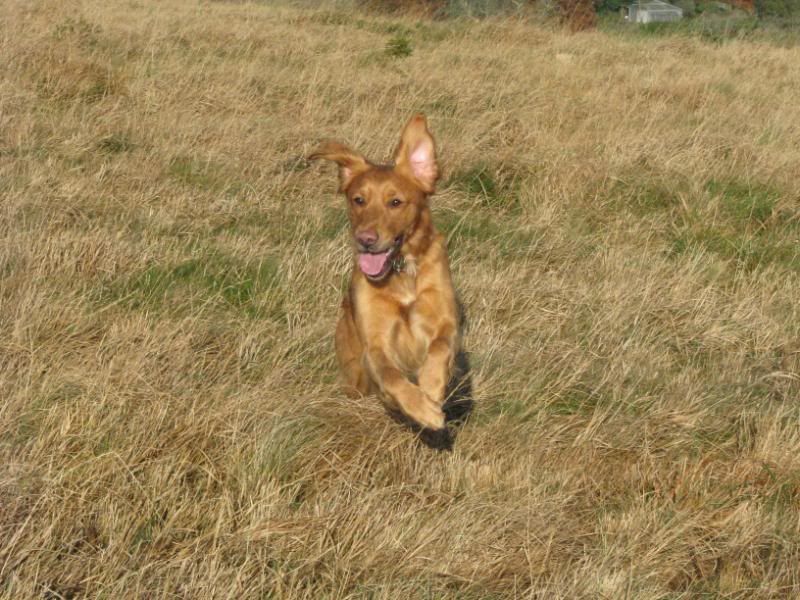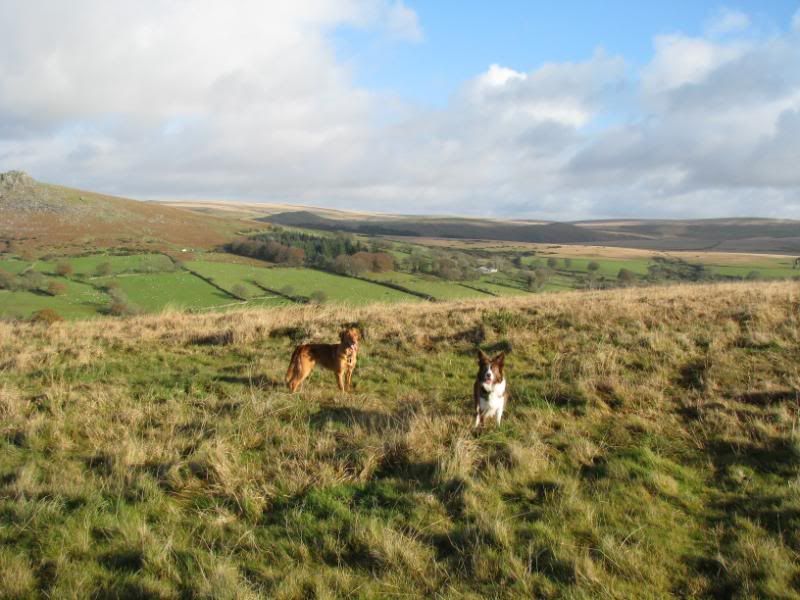 A photo from after she won her first obedience class.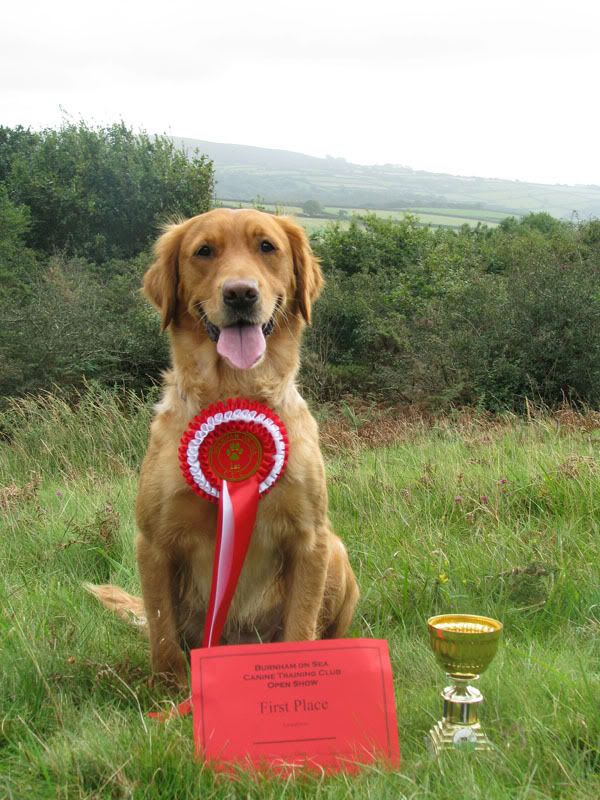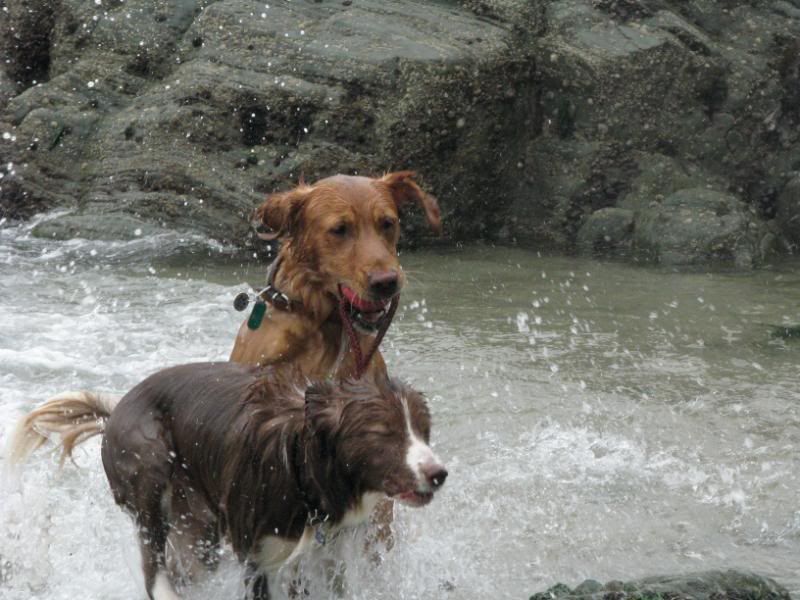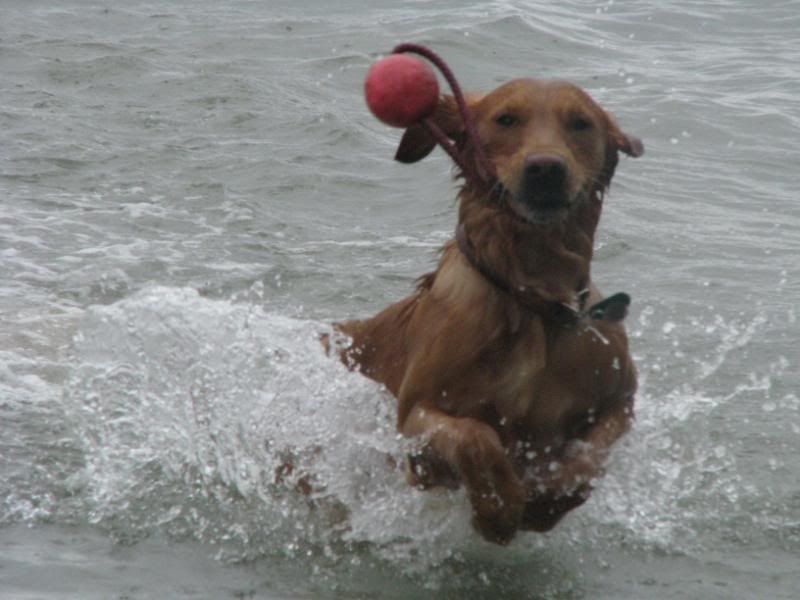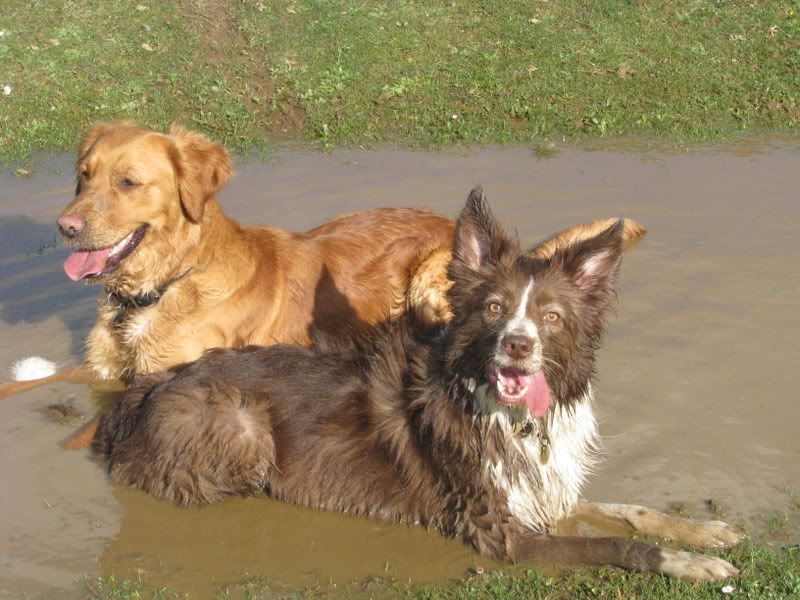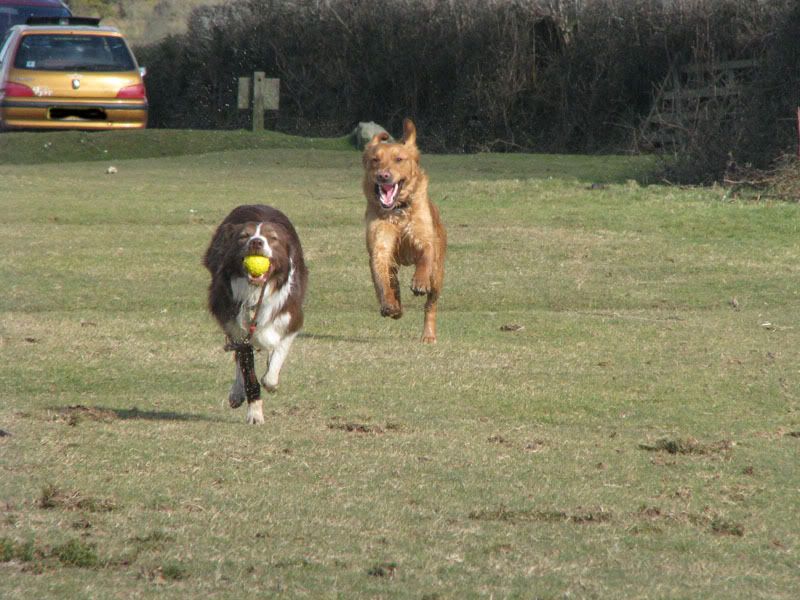 Here's one of Chili, she's my special little poser!
: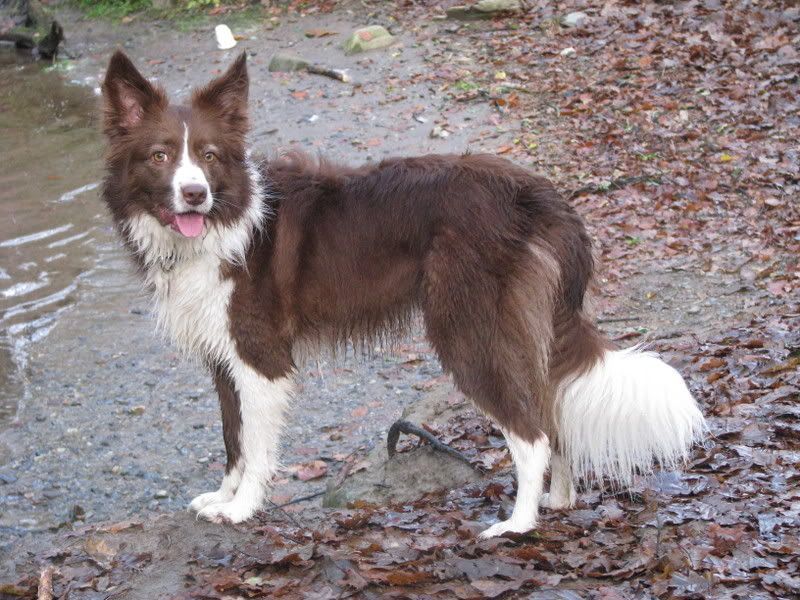 I've been on many forums, but never written an intro post, hope this is ok and I haven't posted too many photos!