·
Mia & Mollie's human mom
Discussion Starter
·
#1
·
Since I started working from home three days a week recently, I've had more time to spend with my furry babies and taking pictures of them.
I know I haven't posted a whole lot lately... so I'm catching up today!
I always knew that Willow wasn't like other cats... he always acted more like a dog... he even wrestles with Mia and bites back... I captured their play in pictures and thought I'd share
:
"Willow, wanna play?"
Mia making her scary face back at Willow: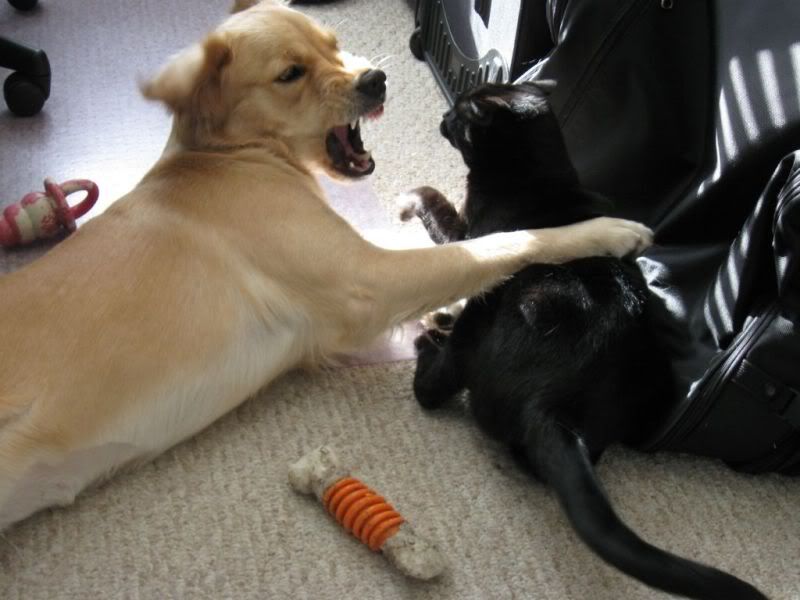 "Oh no you didn't! Mia, I'm not playing anymore."
"Willow, please?"
"Pretty please?"
And this is their other kind of play... the more gentle kind where Willow rubs himself on Mia and licks her paws... What a funny kitty! And what a gentle puppy Mia is.