Discussion Starter
•
#1
•
Willow is 4 today! She had a crocodile toy, a find-the-bee toy and a new antler (Diesel had one too). She also has a large cinnamon and honey bone-shaped biscuit. She will get that tomrrow as she has already had a yummy dinner of chicken and veg with her kibble.
Doesn't she look thrilled with her hat?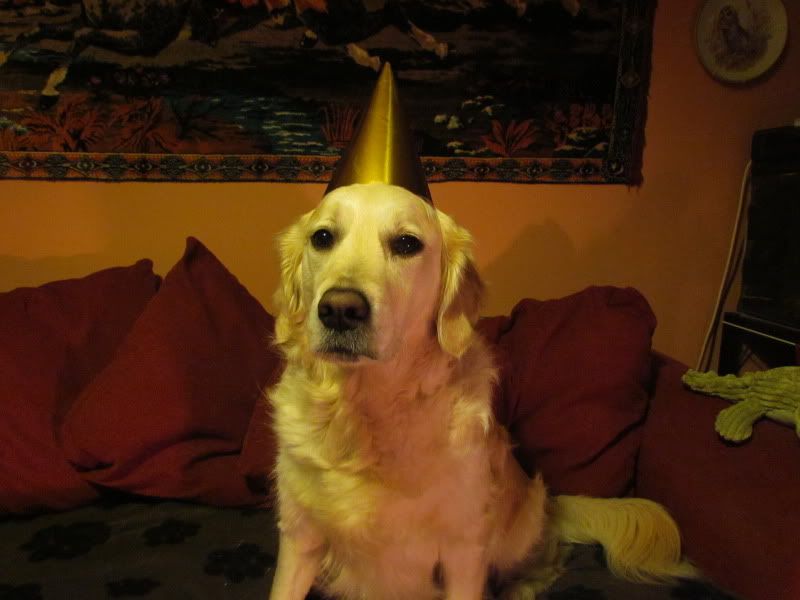 Even the crocodile isn't impressed!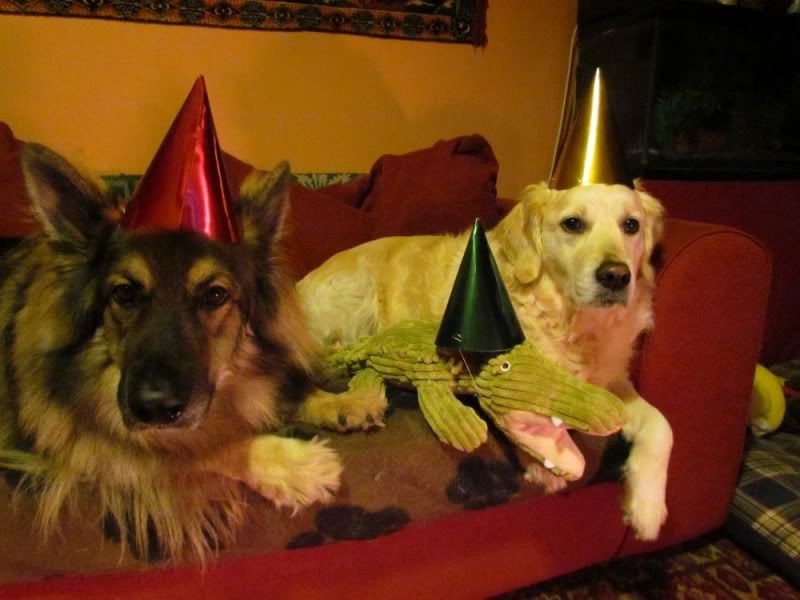 Happy birthday Willow! Love ya loads. xx