Discussion Starter
•
#1
•
I tried to start a list for 2011. I apologize if I got anything wrong and I know I left some out. I looked through Rainbow Bridge, but couldn't bring myself to look through other sections - it just brings back too many painful memories.
I don't know how GoldenCamper did it so close to losing his boy last year.:smooch: This took a few hours today and my heart can't handle any more. Please feel free to add/change or embellish as needed.
​
Run free boys and girls, we miss you. :smooch:
Thanks for sharing our lives.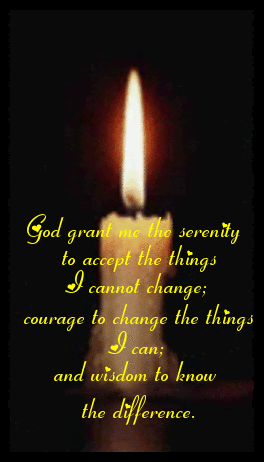 Lucy 1-2 Lucy'sMum
Bailey 1-7 Pammie
Gianni 1-19 VrMueller
Abby 1-29 Retriever123
Daisy 1-2011 Ori
Kimmi 1-14 Goldenca
Mr. Beaujangles 1-17 BayBeams
Lexis 1-22 LexisDad
Frazier 1-23 TuckersMom
Thumper 1-25(?) Zackny
Blaze 1-26 MomtoBlaze
Snuggles 1-27 Starfire5
Lexus 1-28 GoldLexus
Bronco 1-28 Doreens
Sasha 2-5 Dochusar
Duncan 2-5 Jean_NJ
Norman 2-7 Norman
Barney 2-8 Barrand
Hooch's Goldenoad Heather Bear 2-10 Goldensonly
Hali 2-14 Hali's Mom
Taz 2-18 CarolinaMom
Bailey 2-? Bethshea
Sparty 2-16 Mavericksparty88
Ginger 2-16 Jo's goldens
Belle 3-? Nath
Max 3-1 Desirexe
Shadow 3-2 Spalding7
magic 3-7 Magiclover
KC 3-19 Luna2
Buddy 3-12 GoldenB
Cricket 3-19 Cricket2004
Monty & Rusty 4-? Arkpark
Hunter 4-13 Enzos_Mom
45 4-14 General V
Tess 4-20 My4goldens
Bille Jean 4-21 Mausann
Bre 4-27 mmo3gn's friend Jen
Kyser 4-27 yepdog
Sadie 4-? Photosbykev
Sandy 5-? Danzergurl00
Neige 5-? Neigesdad
Kolbe 5-14? Summer's Mom
Bailey 5-14 jchena
Buddy 5-15 Buddys Mom forever
Blue boy 5-21 Packleader
Sophie 5-18 Sophie Mom
Chloe 5-21 dogluver04
General 5-26 Nath
Maddie 5-21 Maddie Mom
Di 5-21 PrincessDi
Simba 5-31 Simbaece
Sweetie 5-28 MGMF
Sonora 5-? nygoldenstate
Bruce 6-15 Goldensmum
Riley 6-17 ipsuel
Chipper 6-19 chipper26
Duke 6-26 Duke's Mommy
Tesa 6-27 boji4us
Dylan 6-28 Bob Dylan
Ted E. Bear 6-29 Capehank
Bayleigh 6-? 1689blvd
Cookie 6-23? Sally's Mom
Charlie 7-2 Goldensgirl
Gigi 7-2 Gigi Girl
Hal 7-6 Shank95
Kali 7-17 Hannahs Dad
Tara 7-12 Doreens
Bear 7-23 My three boys
Hunter 7-25 Hunter's Mom
Jake 7-28 foreveramber
Molly 7-28? GoldenGurl09
Lacy 7-29 TMarie
Ella 8-8 Dexell1827
Kula 8-9 kula's Mommy
Baby boy 8- 11 Tahnee GR
Willa & Patches 8-12 kyguy78
?Rosie 8-16 Duckdog
Emmy 8-30 Blair
Henry 9-? em6984
Scuba 9-2 Rabidyankee
Madigan 9-8 Madigan
Ellie 9-10 jason0618
Rosie 9-12 Jealous1
Austin 9-12 longhorn34
Oakley 9-14 AKGold
Frankie 9-22 Bob Dylan
Scully 9-27 Muddypaws
Mojo 10-4 MaryLovesMojo
Mr. Bojangels 10-4 Mr. Bojangles
Logan 10-7 Our3dogs
Casey 10-? 2tired
Katie 10-24 flykelley
​