Discussion Starter
•
#1
•
Well it's hard to believe that it's almost my birthday. Gosh where did all that time go? It seems like it was just last week that that I was with all my brothers and sisters. Oh, wait a minute it was just last week that I saw Megan and Rhonda but that's different, I see them every week.
This was my first look at the world outside of the house.
It happened when this strange human stopped by to do something they called a "Litter Evaluation". He took us one by one to a new room we had never seen before. He had an "agenda" that he wanted to follow, but I wanted to do my own thing and poke around for a bit. I discovered pretty quickly that it's a lot more fun to interact and play with others than it is to do your own thing, so I decided I would help him with his agenda.
My humans started calling me "Angel" after this although I don't know why, I'm not what you would call the "model child" :uhoh:
Hey, it's me again and I have a new home now. The man that evaluated us came back. This time he loaded me into something they call a car, and it started moving.
I was not happy that's for sure and I made it crystal clear. Once the car stopped moving I was at my new home. When I came in the door Maxi and Katie gave me the obligatory sniff, and then bowed to ask me to play. They were pretty big, but I'll never pass up the chance to play.
My new Dad is pretty cool too. He has lots of great places to play outside and he has the best toys, BIRDS!!!. He does make me wear this pesky check cord when we go out, but it's worth it cause I get to go anywhere I want to and sniff. Dad throws the pigeon for me once in a while so I keep a close eye on him just in case. (Besides he doesn't have a great sense of smell, so he might get lost without me helping him.)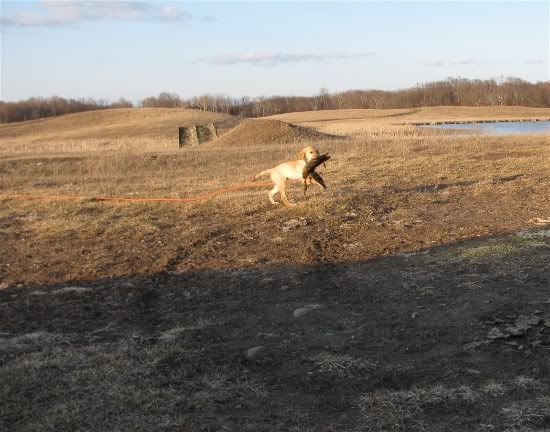 Well it's early April now, and Dad had brought me out to meet a whole lot of people and dogs too. They have the deadest smelly birds I've ever seen before. THEY'RE GREAT! I just wish Dad would let me roll in them as they're the bestest smell EVER. This "Training Group" is real cool as everybody loves me. :smooch: They all know where a puppy loves to be scratched. The best part was they started making a loud popping sound to help me locate birds in the air. When I hear that "pop" I just have to look in that direction and there's bird dropping out of the sky. Then WhooHoo I'm off, ears flapping in the wind after it.
Me Again! It's May now, and Dad's got kind of grumbly. Something about a heart attack and I have to go visit my mom and sisters for a while. He'll come and see me in a couple weeks when his Vet says he can drive again.
Oh well, Megan and Rhonda are always up for a good game of tag.
Well, Dad's feeling better, his Vet cleared him and we're back training again. Time to go home and wrestle with Kate some more.
It's late June now, and I'm catching up with Kate in the size department. Soon I'm going to be as big as she is. Maybe those wrestling matches are going to be a little more even than they used to be.
Training is becoming a little dull OB drills and more OB drills, it seems I just can't do and poking around anymore unless Dad says it's okay first. It's like he expects me to stay along side him ALL THE TIME :doh:.
Here we are in early August.
I finally got the message in the OB department. Dad was teaching me how to communicate with him. Now that I understand his dialect when speaking "Dawg" we're moving along much better. I even got to be what they called a "Set Up" dog last month for an AKC Hunt Test.
I have the swimming thing down now too. Dad says I can really motor when I get in the water. Kate doesn't stand a chance against me in a swimming contest and with a bit more eperience, I'll be keeping up with Maxi.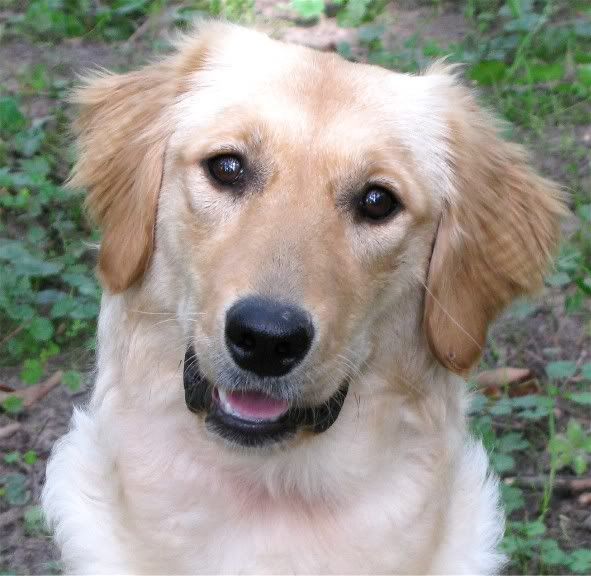 It's September now. My Dad and I did a few days at a place called "Game Fair". There were thousands of people and thousands of dogs in attendance. It was a blast. I've never been petted by soooooo many people. I got to meet Kate's daughters' Emma and Vixen, and Maxi's daughter Rilee.
There were two different dock jumping games, retrieving games, time on TV and more treats than you can possibly imagine. They even had some crazy Border Collies running agility and herding DUCKS! I really wanted those DUCKS! (C'mon they wouldn't miss just one would they?
)
Oh! I'm So Stressed!
It's Halloween, the time of Trick or Treat. This year it's a "Trick" and the Trick is on me. My first cycle started so my Dad put the damper down on my activities. I can't go anywhere or do anything without being watched.
I feel like a prison inmate.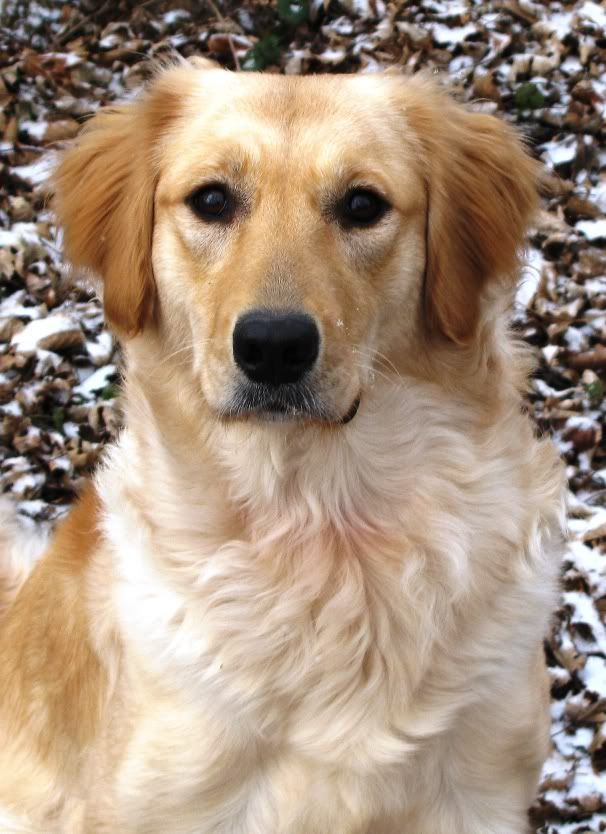 Well here we are in December. I'm all grown up, and my first birthday is day after tomorrow. I've come a long way in the last 12 months, but I have so much more to accomplish. I think I deserve a nice gift for my birthday, like, maybe a Porche
:. But my Dad says don't hold your breath, we're on a MilkBone budget. :doh: