·
Winchestersonfieldville
Discussion Starter
·
#1
·
Winchester is trying so hard to get Tristan to like him and play with him. He even takes her his favorite squeaky toy and sets it in front of her like a peace offering. It's so darn cute! Of course it doesn't help that he tries to play with Tristan like she's a dog, jumping all over the place and being a spaz. :doh: It's a good thing she's not a timid cat.
Winchester: Tristan, want to play?
Tristan: I am
much
too busy to play with a spaztic stinky dog.
Winchester: We could play chase the cat. Go ahead... run.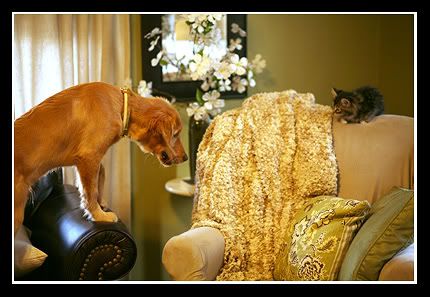 Tristan: You, again?!
Have you no dignity?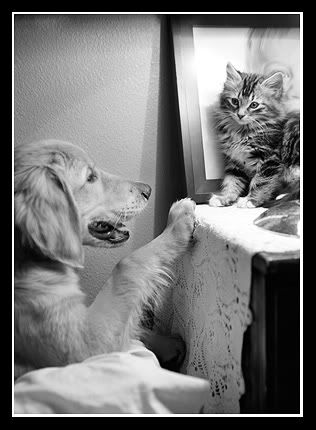 Winchester: Look into my eyes... you
want
to play with the dog. You
need
to play with the dog.
Tristan: Oh brother!