Discussion Starter
•
#1
•
Since I saw this mentioned on another thread, (never knew about it before
), I'm pretty sure that it's what Chance has. I have fought his flaking for years and asked many vets about it but none of them ever mentioned this. Here's some pictures of his coat/skin: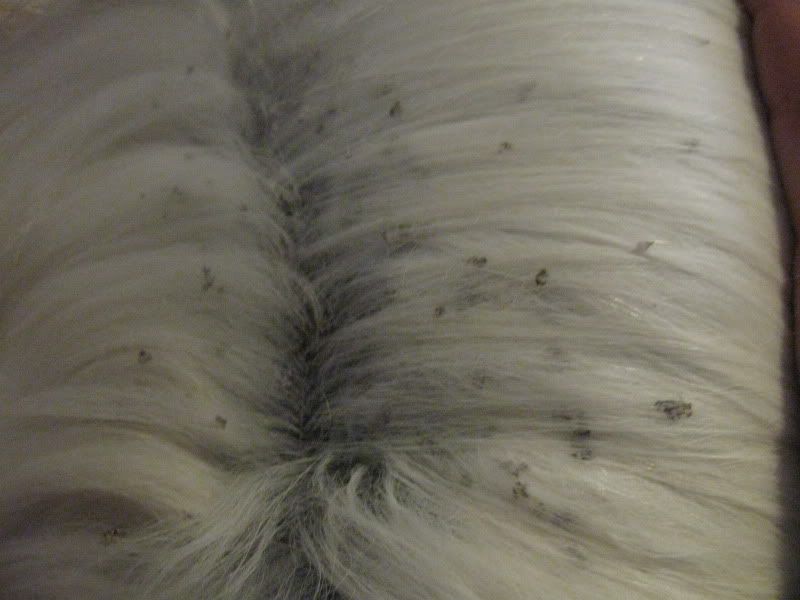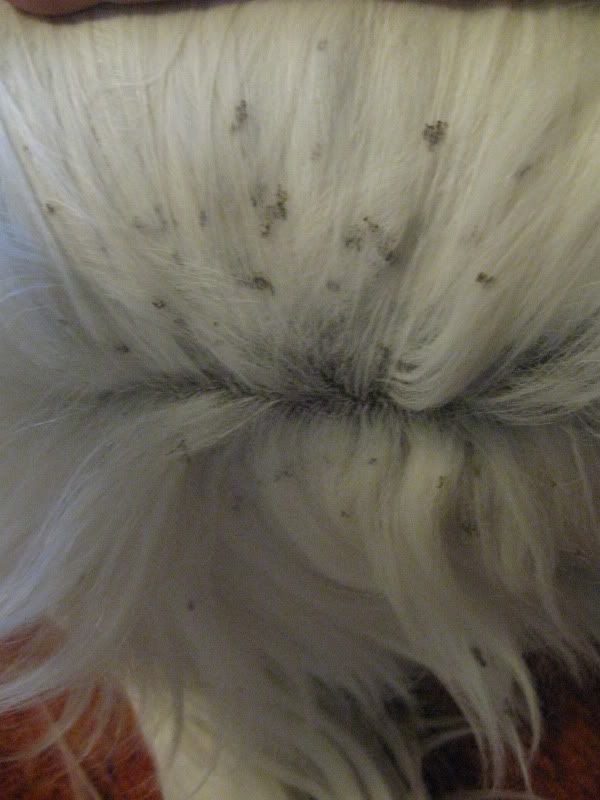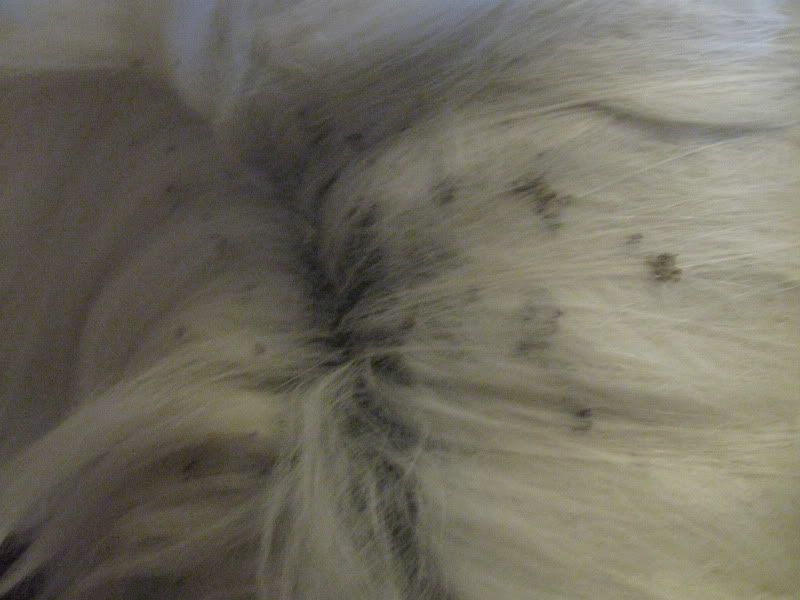 This pic is what I took off the slicker brush after brushing a very small section of the feathering on his back leg:
My regimen with him is brushing twice a day, he gets 2 Aller G-3 capsules daily, (2,000/mg ea.), I bathe him once a week in either Sebolux or Dermal-Soothe shampoos and he gets sprayed with Humilac after I brush him, (maybe not every time but at least 4-5 times a week).
None of this seems to help...the Dermal-Soothe seemed to help better than the Sebolux, but I get the same amount of flaking every time I brush him. That picture that shows the flakes from the slicker is only a fraction of what comes off of him every day.
Some of the sites say that it doesn't itch, but he scratches and bites at the areas that have more flaking so maybe it affects him that way. Instead of going to his regular vet, (I've been having "issues" with the clinic), I'm debating whether I should just go to the specialty clinic we have in my area. They have a dermatologist there that's supposed to be really good.
Is this a condition that can develop into something more serious or does it just affect the skin? I stayed up last night looking at sites and the first thing I did when I woke up this morning is more research. But they don't say if it gets worse, (Chance's has seemed to get worse), or if it could develop into something else. Can you tell I'm worried?