Discussion Starter
•
#1
•
We did Christmas at our place a bit early because we are traveling to see our parents for the holiday. Remy is getting a stocking there, too, but of course he needed his own at his house
. Mayyyybe I went a bit overboard. But in my defense this is his first Christmas and we are also VERY blessed to have him (after parvo) so we are loving on him like CRAZY! Plus the bone has his name on it... how could I resist?!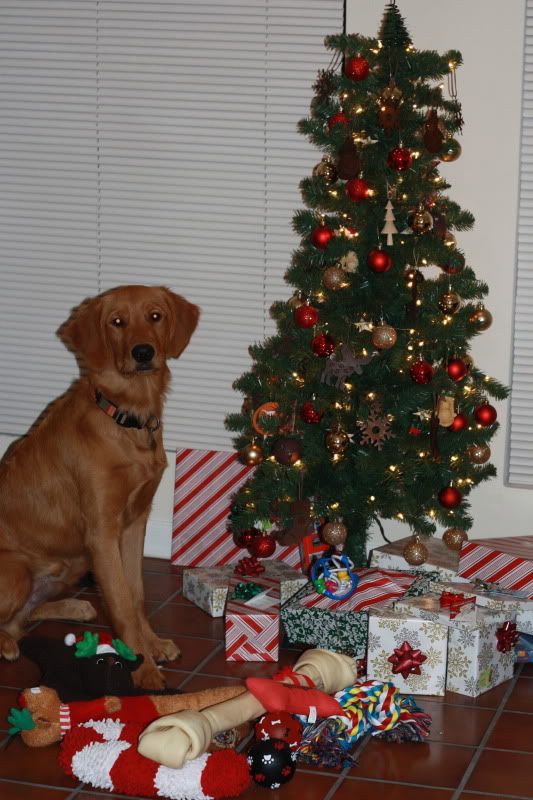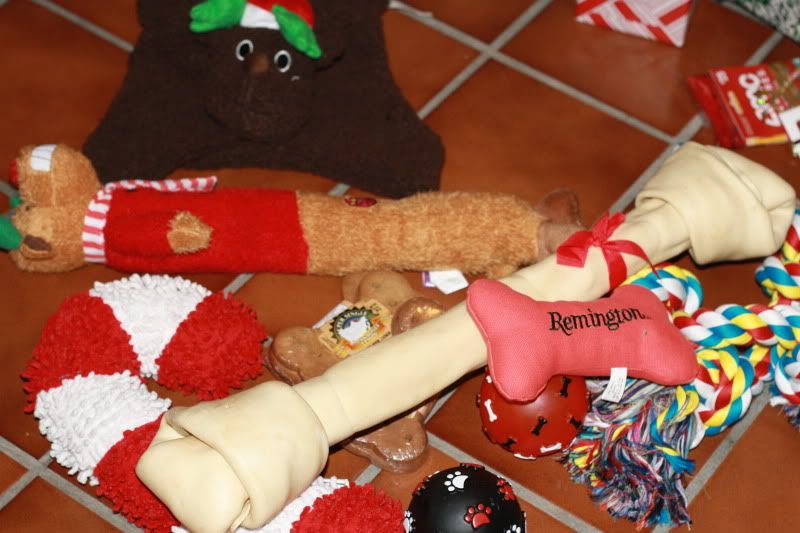 Also, just so I don't have to start another thread, here's a picture of him at the park a few weeks back! He loves his frisbee! We just bought an aerobie too... if your golden loves to run you should definitely check them out!
"Help Ma! I can't see where I'm going!"