·
Mom to Geddy and Sawyer!!
Discussion Starter
•
#1
•
At last weeks class Geddy did soo well. She won herself yet another bandana. The teacher has been impressed with her right from the beginning back in puppy obedience classes. I think she's won 4 or 5 now total.
In the advanced classes we are learning to pick up a dumbell. Once they have that down they are to go and get it once we throw it down the aisle, and bring it back... and then they go over a jump to get it and back over a jump to bring it back to us.
Well none of the dogs were getting it in the slightest for weeks on end. Then a few weeks ago, all out of nowhere, Geddy just one day got it. We haven't been able to show off her new skills tell last friday since a couple of classes were cancelled, and no one was paying attention last week.
But anywho... without further delay here are the picks!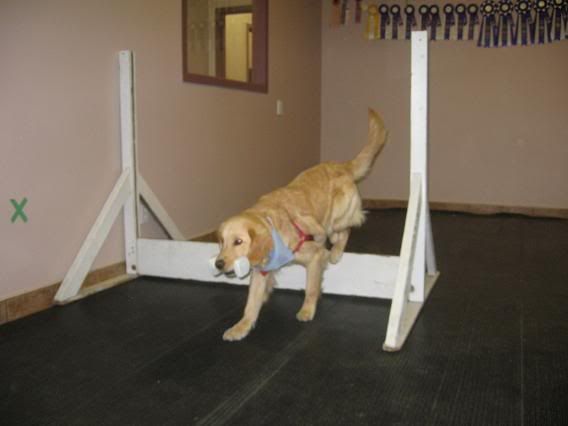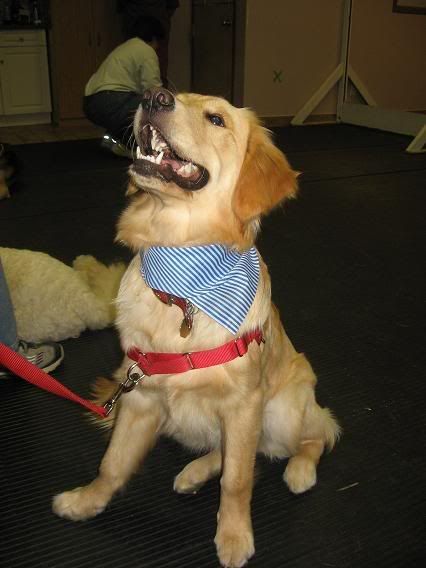 We're just sooo proud of our Geddy-girls accomplishments at only 7 months!