Discussion Starter
·
#1
·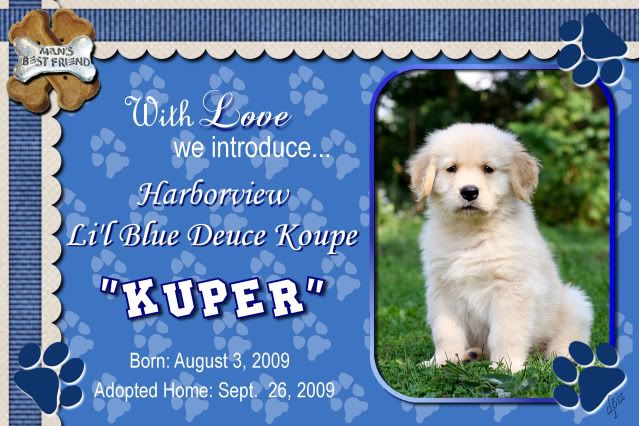 We picked him up Sat. but I was waiting until we had his name official to post. My husband always seems to be the hold out on names,
While we were in Erie we got to see Sucker for Gold & his wife & their dog Gracie, who is Kadence's littermate. I have a bunch of photos from the past several days I need to get onto the computer, & hopefully Dan will post a few of the ones he got when we were there. He got a great one of Kuper with grass in his mouth.
I sent our breeder a video after the 1st day because never having 2 goldens at once I wasn't sure if Kadence was being too rough with the little one. Kuper actually holds his own pretty well & is a definite instigator. He likes the surprise attack when Kadence is laying down because it helps equalize his size disadvantage.
Here is one mor efor now of the two, the day we came home.