Many of you may remember Andy, my boy who had lymphoma but lived by the motto "Carpe Diem" (Seize The Day) every single day. Andy went to the bridge March 29th last year. A couple months ago I finally began to feel I was ready to adopt another rescue boy.
Today I turn a page: Another year older ... starting another chapter of life:

Please say hello to Rudy!
Rudy is a one year old, super sweet boy who was found tied up and left to starve when his people sold their house and moved away. A kindly person found him a couple months ago, extremely underweight, and got him into TVGRR, the golden rescue in Knoxville, TN I adopted Andy and two seniors before him from.
His original name didn't suit him, so I named him after the lead character in a great movie called "Rudy" - an inspirational and true story of a 5' 2" guy whose dream was to play football for Notre Dame. Another underdog ... like Rudy
His foster family started calling him Rudy, and he knows his name very well now.
The president of TVGRR called me at Christmas and said "Danny, have we got a beautiful boy for you!!" I went to meet him a couple days later and was immediately smitten by this super sweet 1 year old boy. I explained that Katie hadn't had her cataract surgery yet. They generously said they'd be willing to foster him until we knew whether Katie would have surgery or not. What a kind thing for them to have done
I went to meet Rudy at his foster home in Knoxville for the first time December 28th, and then again so he could meet Ollie, the little toy poodle we rescued off the street Dec 21st, 2012.
Rudy, who's about 3/4's Andy's size, has, like Andy before him, a food obsession from being deprived. I don't mind giving him treats one bit!
This is the same day I took Ollie to meet Rudy in his foster home in Knoxville: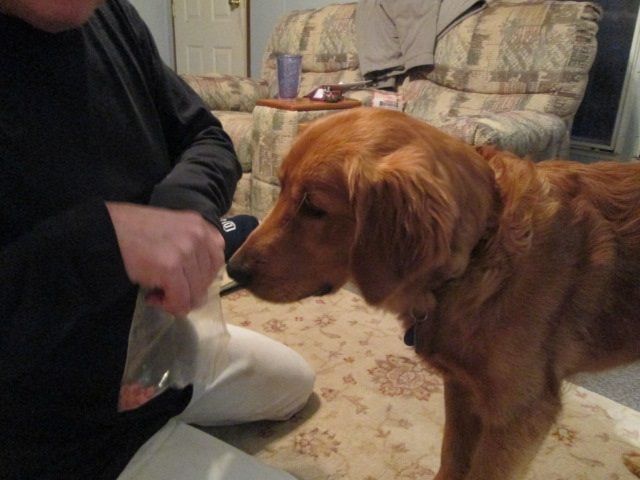 Camera in left hand, treats in my right hand: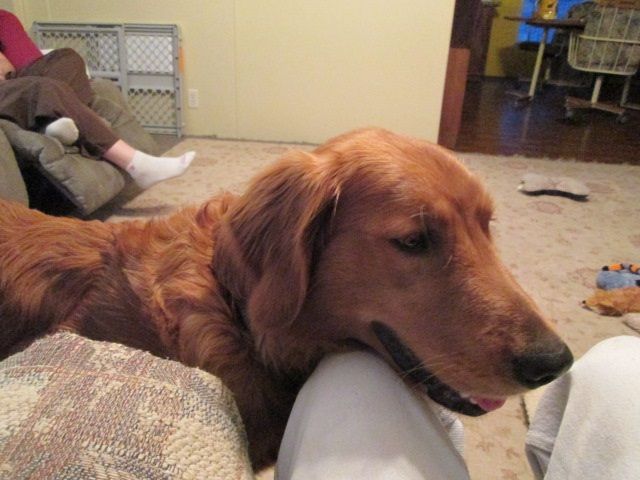 Rudy wanted to play some more that day. Ollie was done LOL: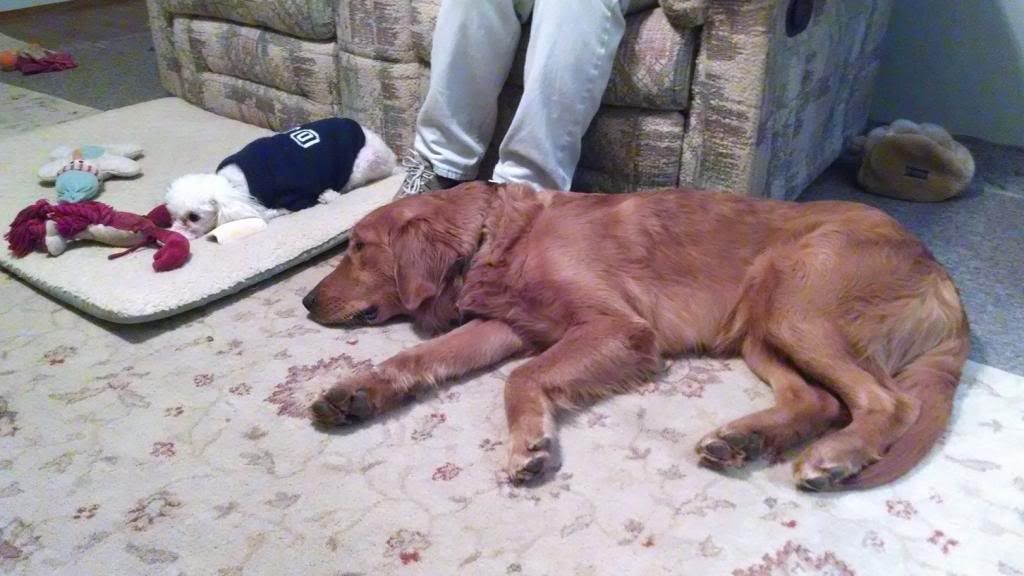 I had a two day "Gotcha Day" this past weekend. Drove over to Knoxville and spent the night at Rudy's foster home Friday night, Rudy and I sharing a bed
Saturday, TVGRR had their monthly Adopt-A-Thon, so Rudy and I attended it before heading back to Nashville. Rudy is quite a social butterfly, a typical super friendly golden.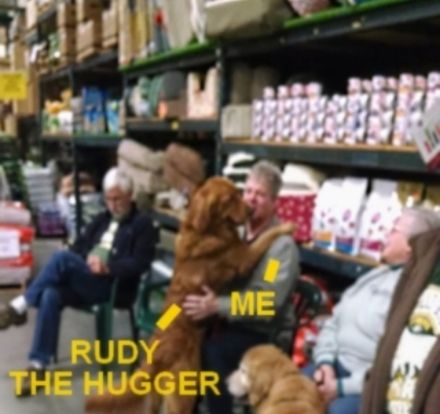 Rudy rode from his foster home to the event with me. When we arrived at the Adopt-A-Thon I handed his leash to the couple who'd been fostering him, knowing how hard it is to say goodbye.
Chilling for a minute. His foster dad is holding the leash in the next few pics.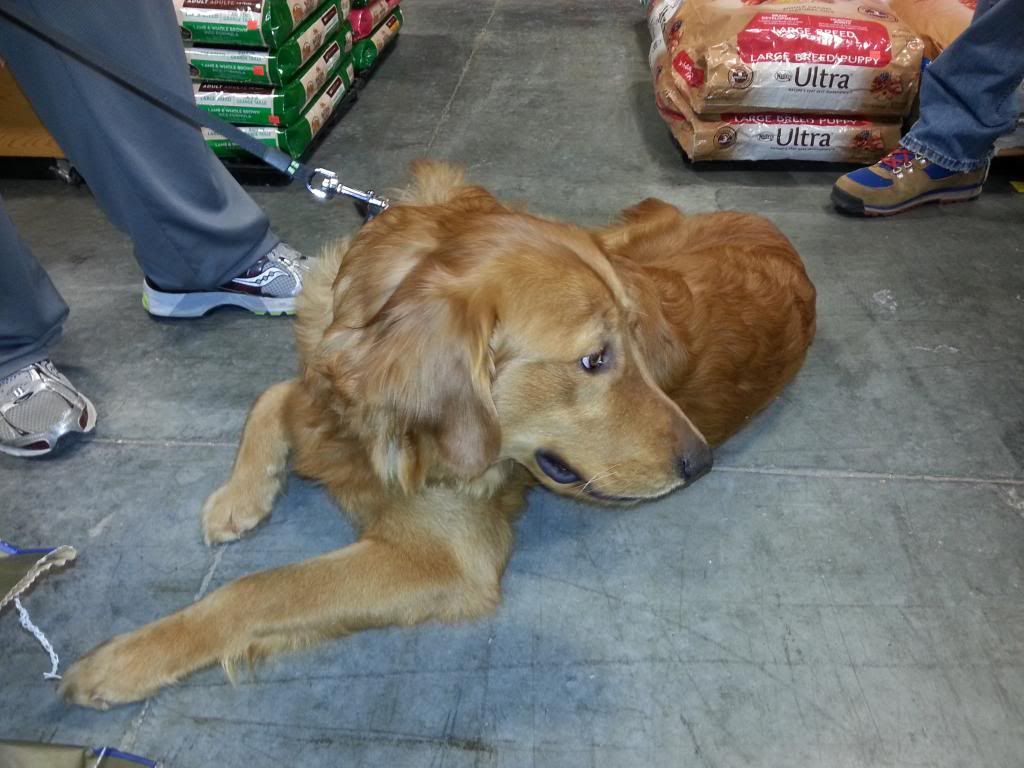 Saying hi to a family looking to adopt a golden:
Getting a treat:
Bonnie, his foster mom, says goodbye before we hit the highway: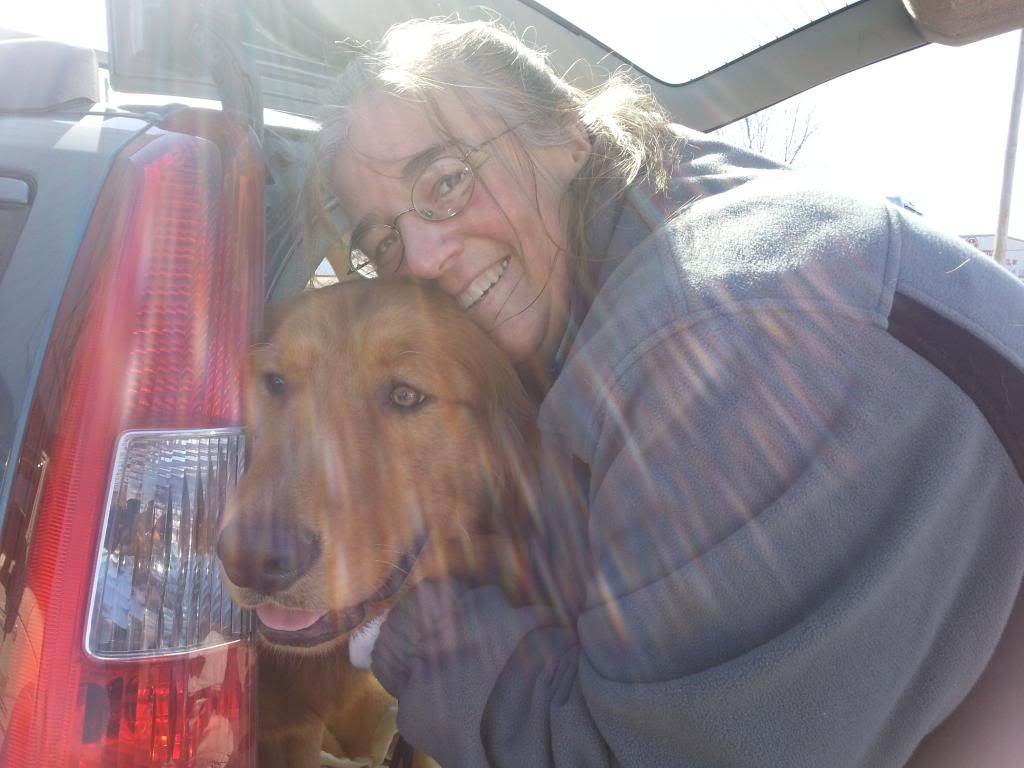 We headed off to Nashville. Rudy really likes riding in the car. Here, he's interested in which CD I was putting in for the drive back to Nashville LOL: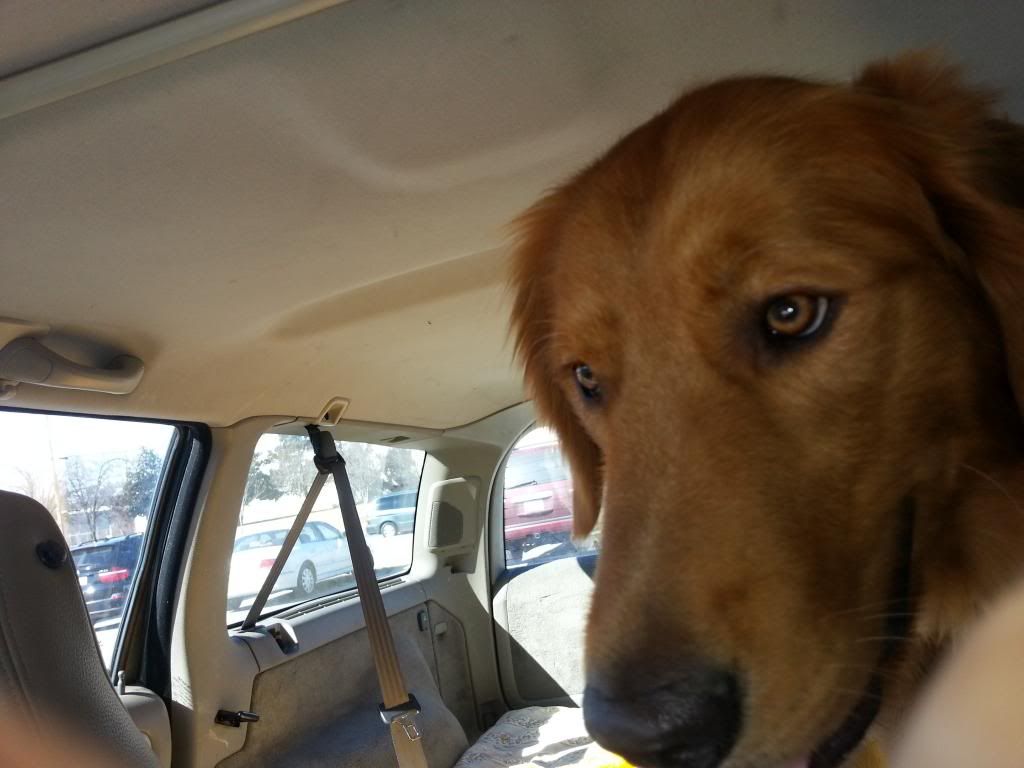 Of course, I needed to initiate him to the joys and wonders of McNuggets! Here he is eating his very first one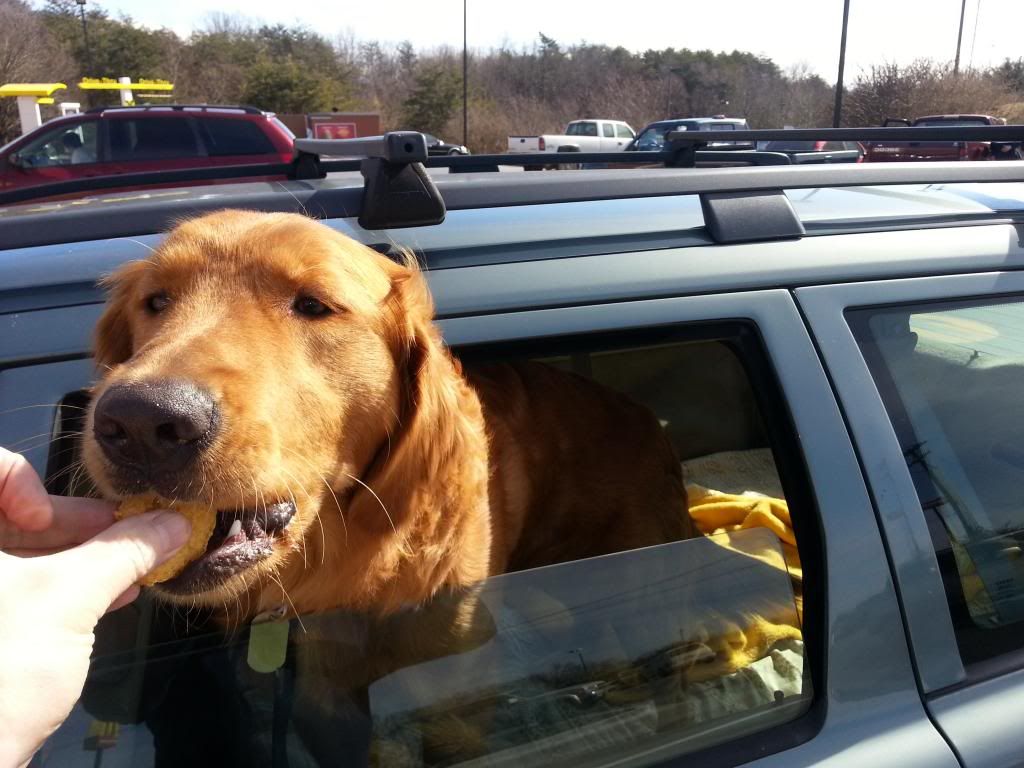 LIVE
:
Rudy is very comfortable here. As though he's lived here all his life:
Well, I'm over the moon, to say the least. He's licking my hand right now. I'd better go take this youngster for some play