·
Mom to Bailey & Burgundy
Discussion Starter
•
#1
•
Some of you may be familiar with Andy's thread -
http://www.goldenretrieverforum.com...cussion/107006-please-pray-andy-lymphoma.html
(Andy needs your continual positive thoughts and prayers so please visit his thread if you have not already done so
)
Anyway, Andy's dad Danny put it out there that he would potentially need to re-home Buddy, a dog he rescued. Buddy still has quite a bit of puppy in him, and Andy is going through 6 months of chemo so needs his parents undivided attention at this time. It just so happened that my mom lost her heart dog Echo last month, and I suggested she adopt Buddy. My mom and Danny got in contact via email and telephone and from the very beginning we realized that Buddy was meant to be my mom's dog.
I started this thread so Danny can share with you Buddy's entire story - and so my mom can periodically update everyone on Buddy's new life as a Canadian
Today we left home at 4 am to meet Danny and Buddy in Lima, Ohio. (Danny lives in Nashville and Lima is the mid-way point. He got a hotel room last night so we would have a warm place to meet and greet and have a visit
) Buddy is a VERY special little guy. My mom, sister and I instantly fell in love with him.
Buddy will have an AMAZING life with my mom - she not only lost all of her pets in the past few years but all of her kids have left home as well! Buddy will be her #1 love and we are all OK with that
Here are some pictures taken with cell phones today: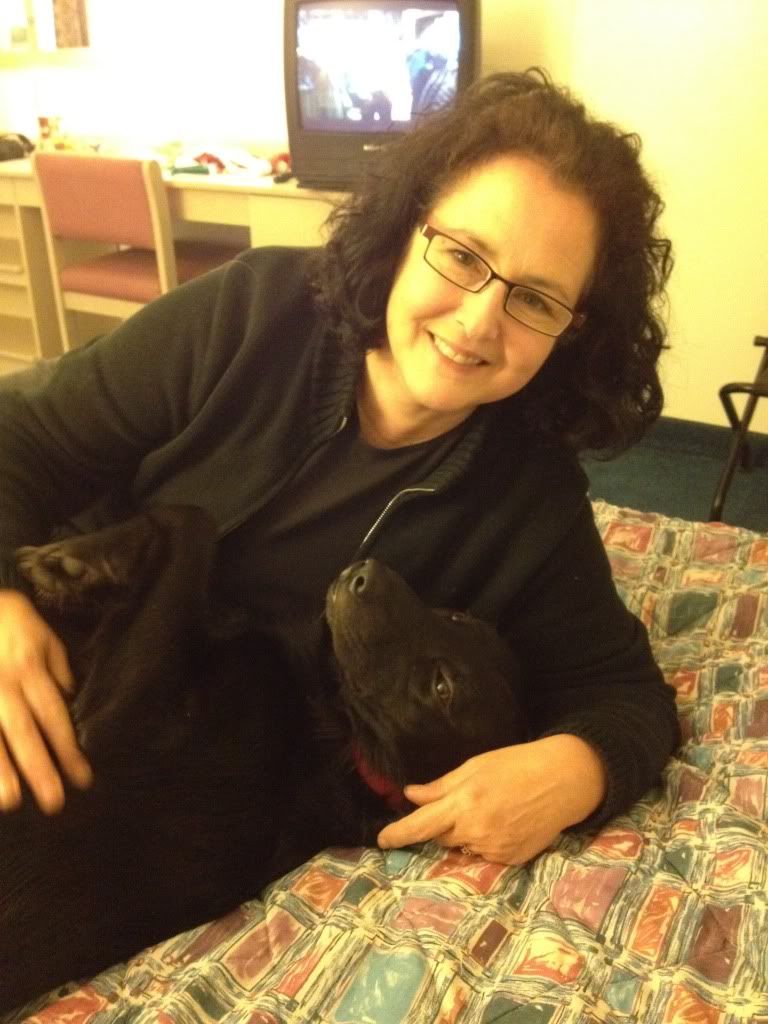 My mom and Buddy, moments after meeting
We were concerned that Buddy might have troubles on the long ride home, but he was FANTASTIC. Cuddled right up to my mom and slept the entire way home.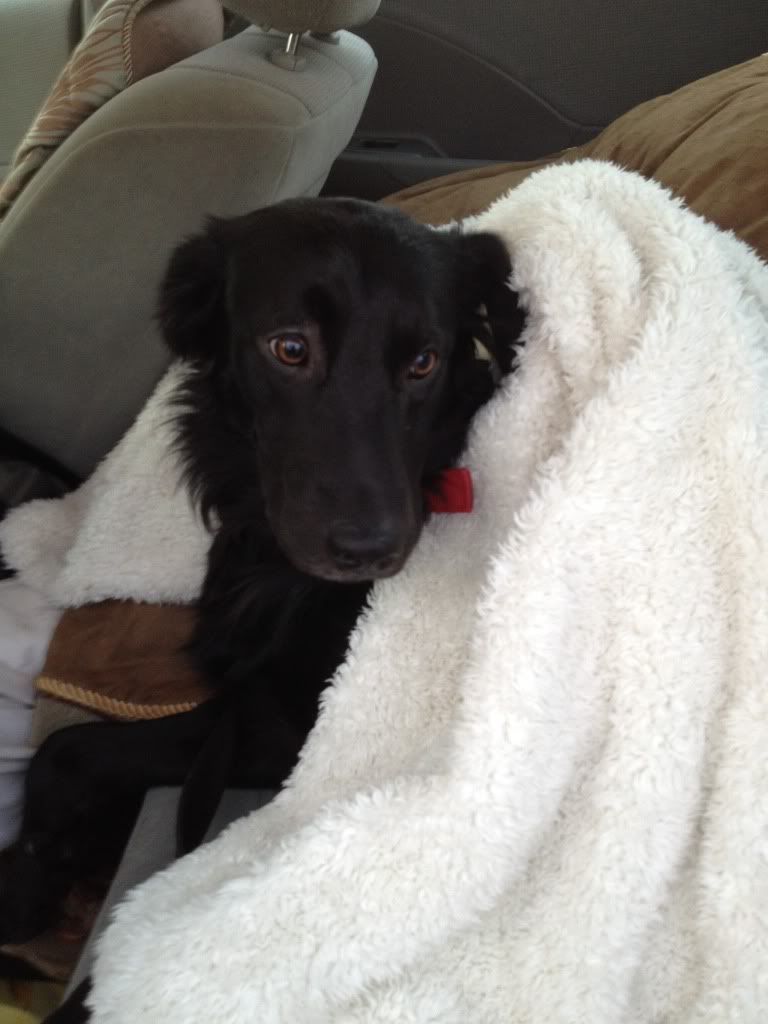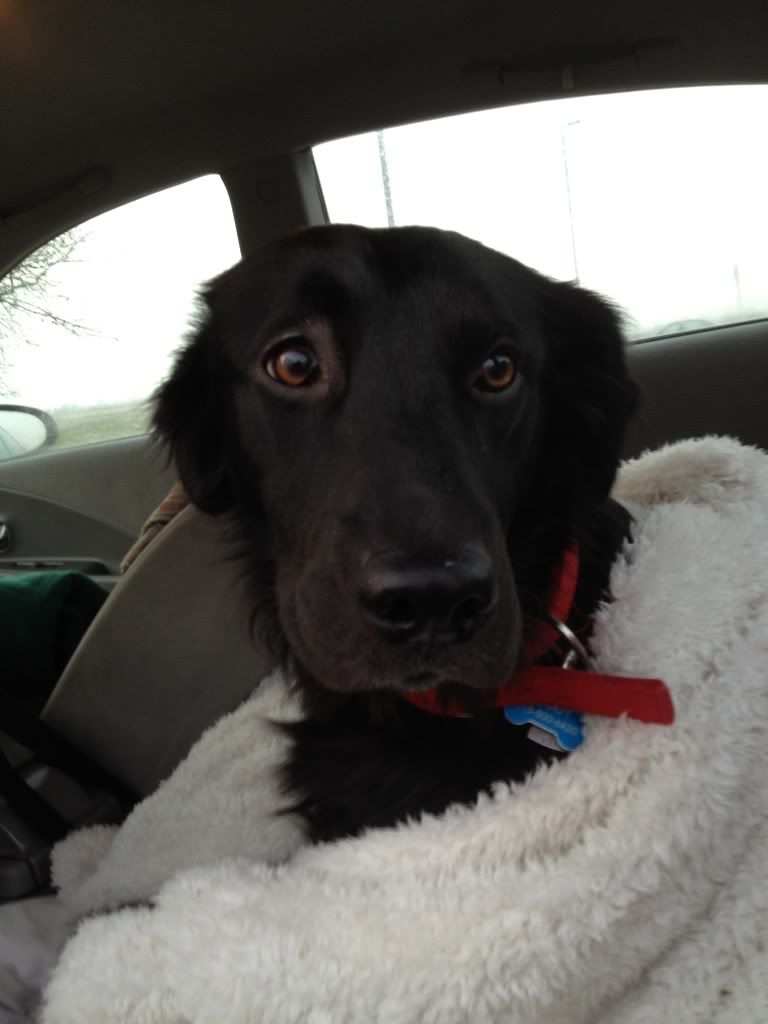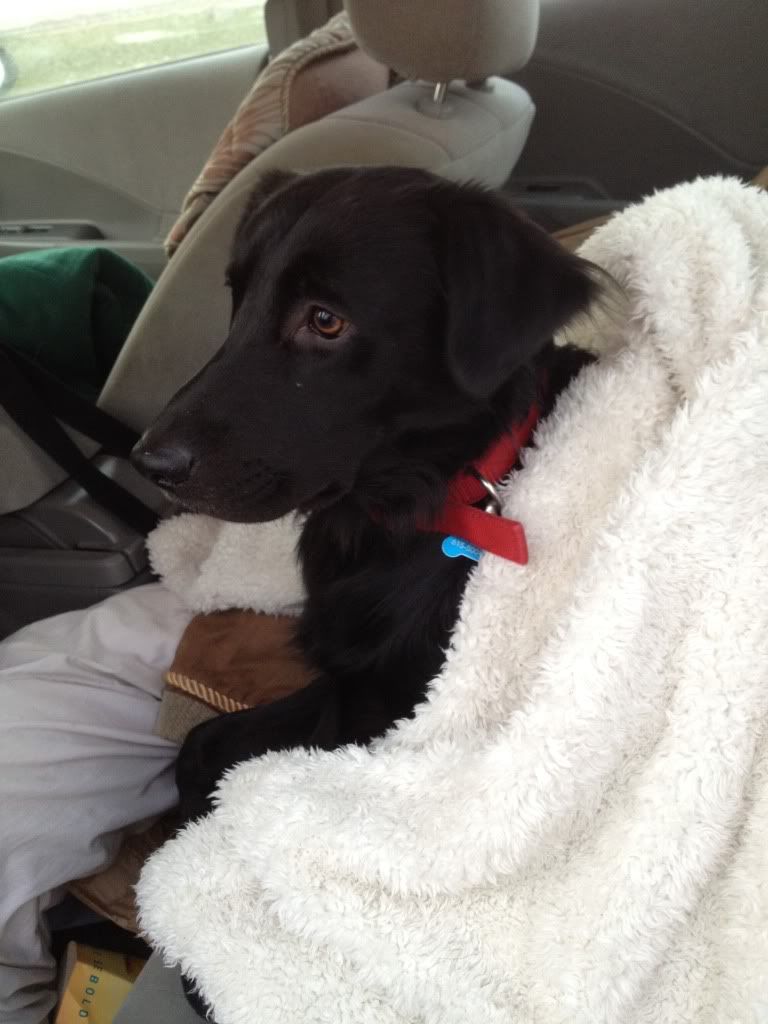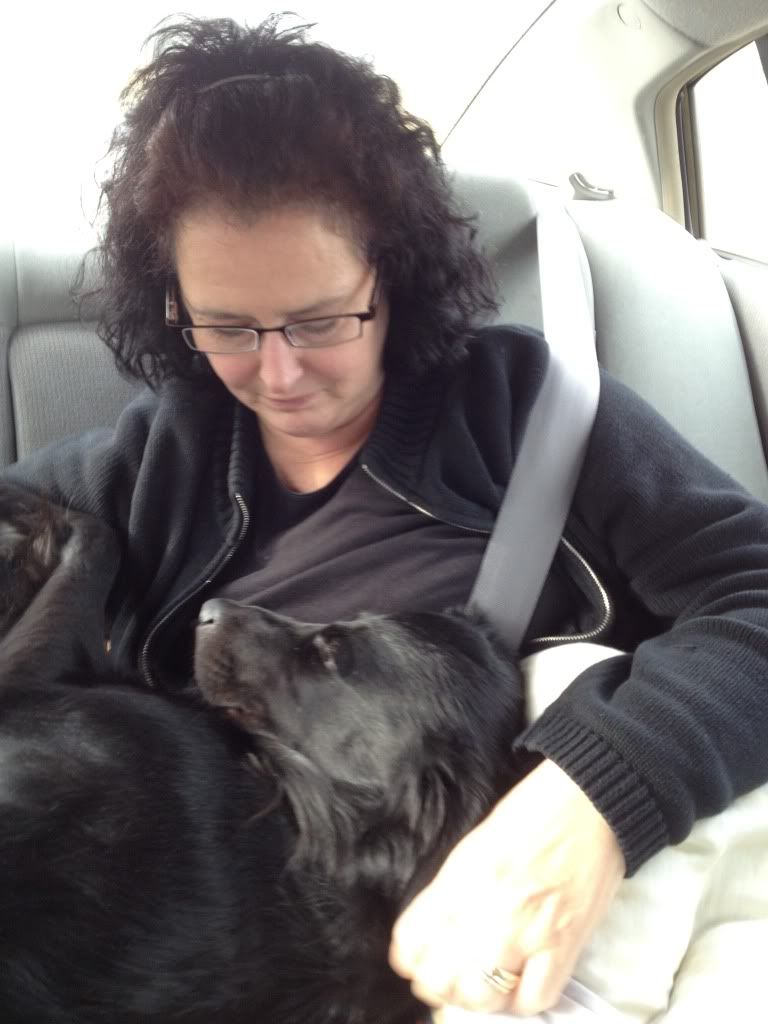 Once my turn driving was up, I got a bit of Buddy cuddle time too!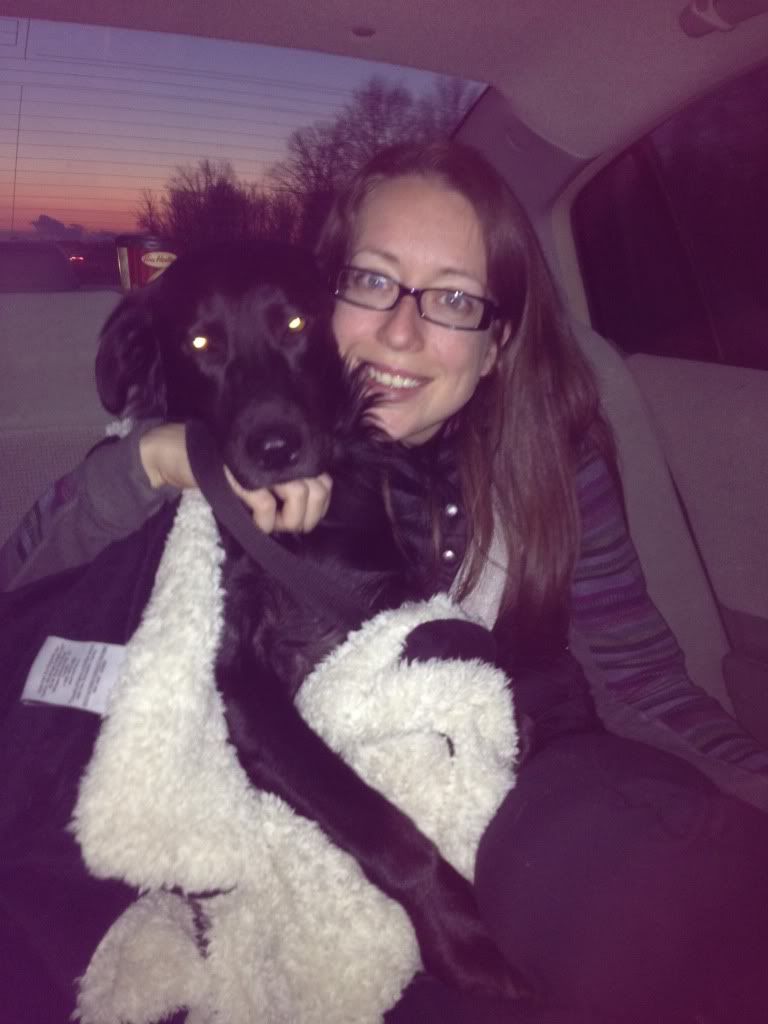 We first went to my house to introduce Buddy to Bailey, Burgundy and Sadie. Bailey and Buddy hit it off instantly (as we expected they would!) while Burgundy and Sadie will need a few days to get used to a new exuberant puppy. They all did great though, and Buddy seemed to be very happy to be with all of these other dogs
My husband feeding them some treats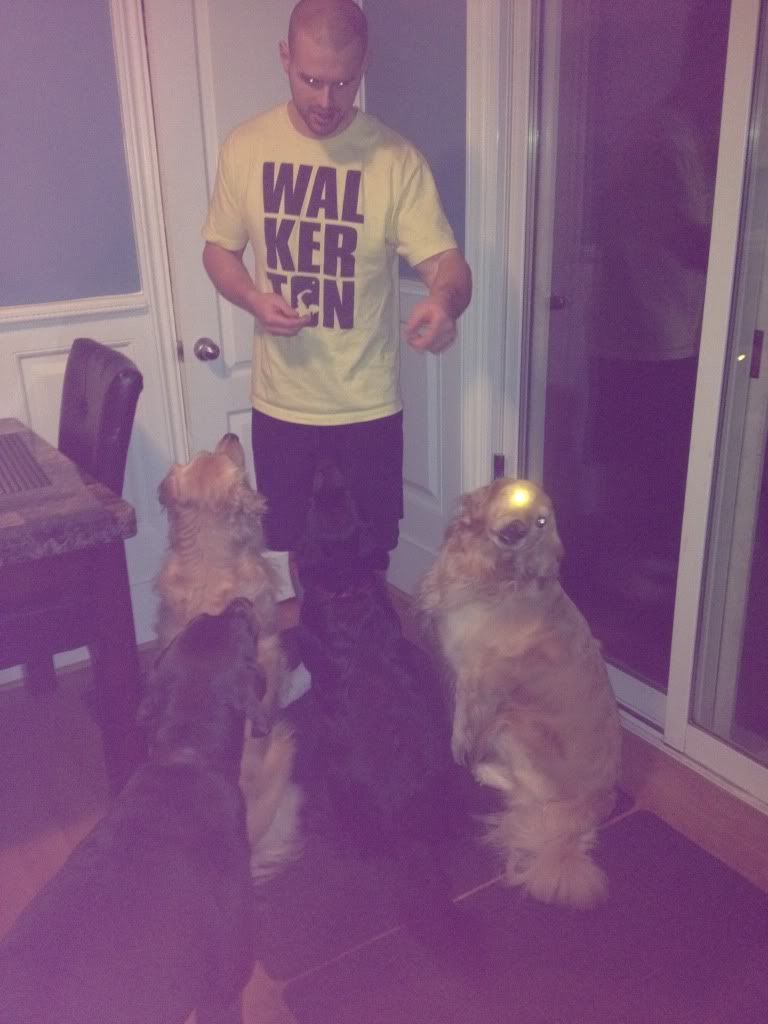 (Buddy instantly figured out where the treats were and kept going to the closet door - he REALLY enjoys his dehydrated beef lung!)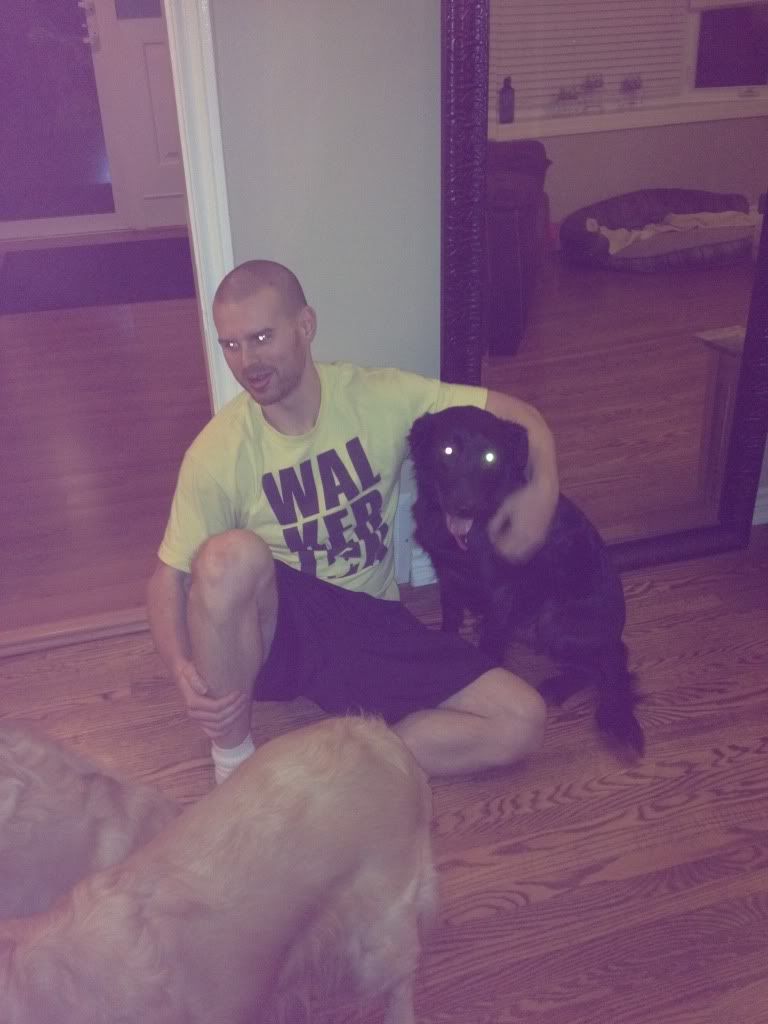 My mom just sent me this picture a few minutes ago...it seems that her and Buddy are fairly comfortable on the couch!