Discussion Starter
·
#1
·
The first thing we do in the morning is playing outside! And the weather is great today! We finally have some sunshine! So I brought the camera!
Enjoy!
Molly likes to start her morning play session with a little stretch and a good roll in the snow!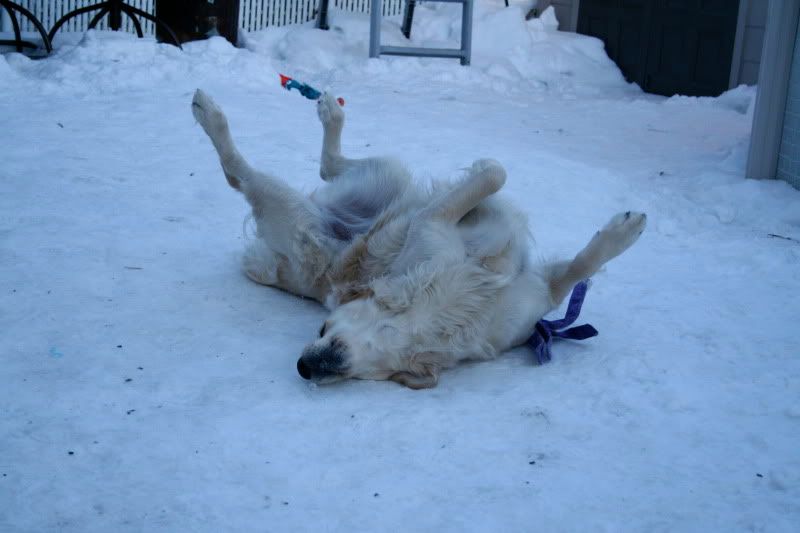 Here she is chewing on her duckie. Remember him? He looks pretty bad now doesn't he? :uhoh: All the stuff inside him is gone and he has one wing missing! :no: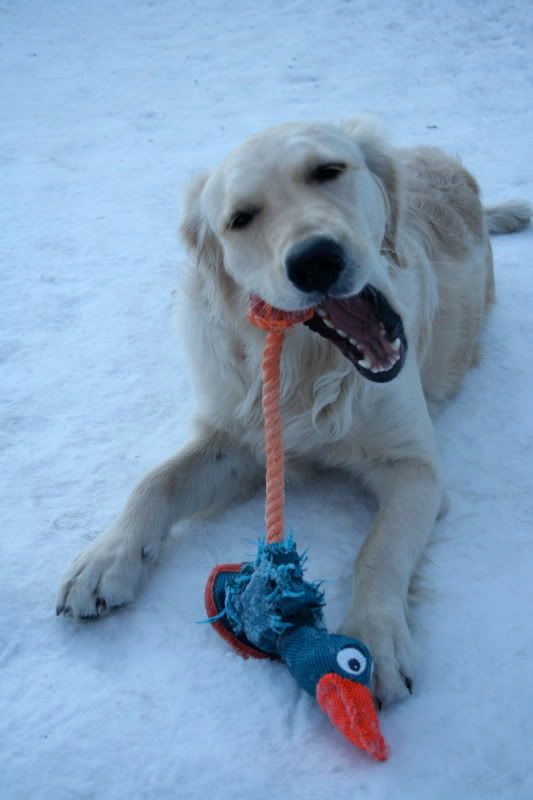 :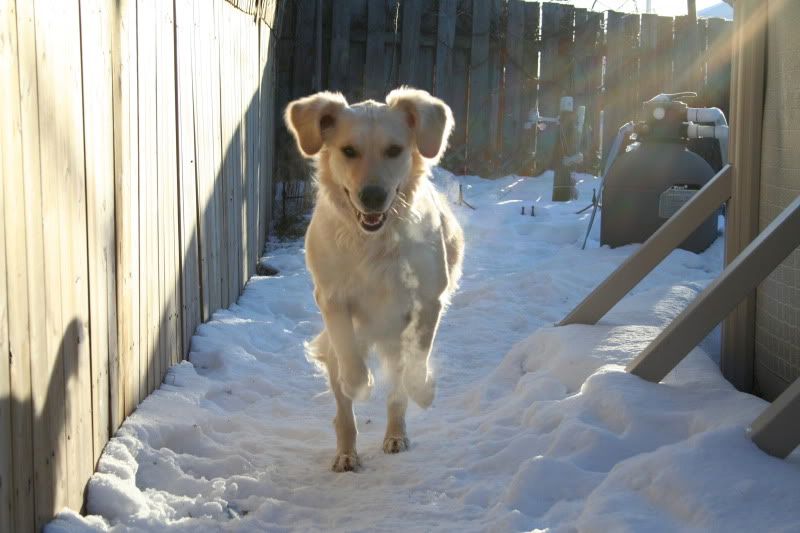 Here she takes a break for some poses...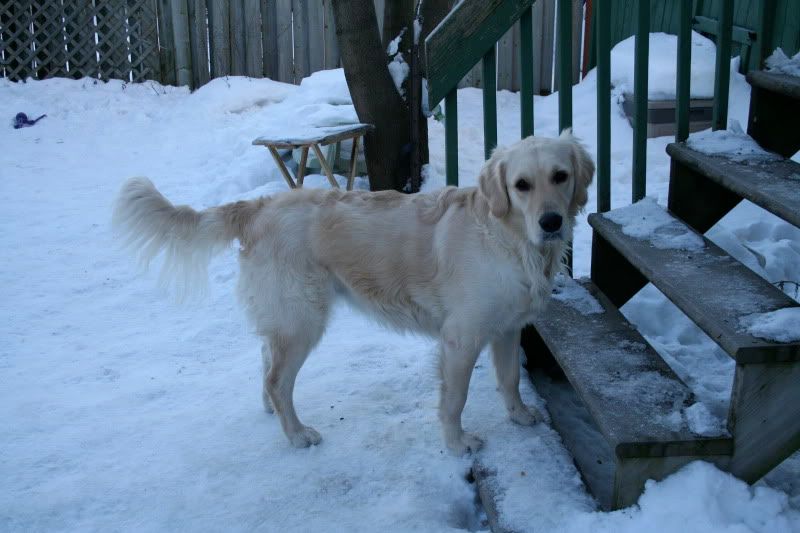 After that she had some serious zoomies! She ran at least 4 times around the pool! :bowl: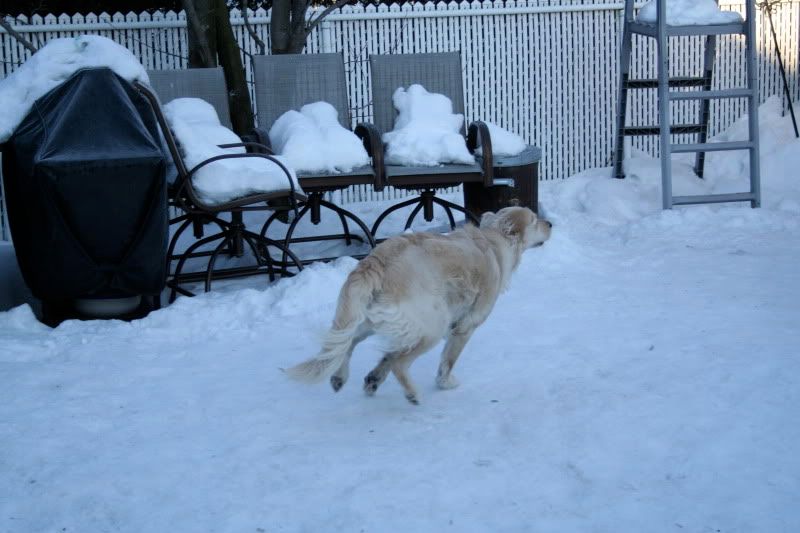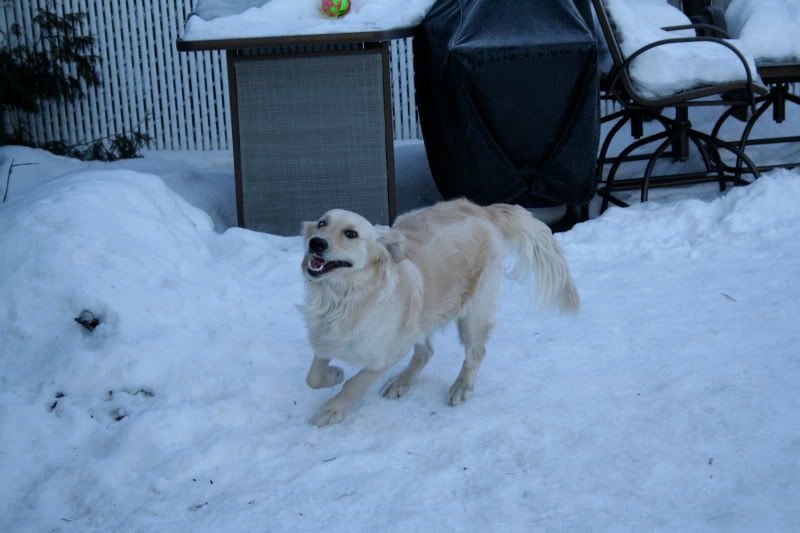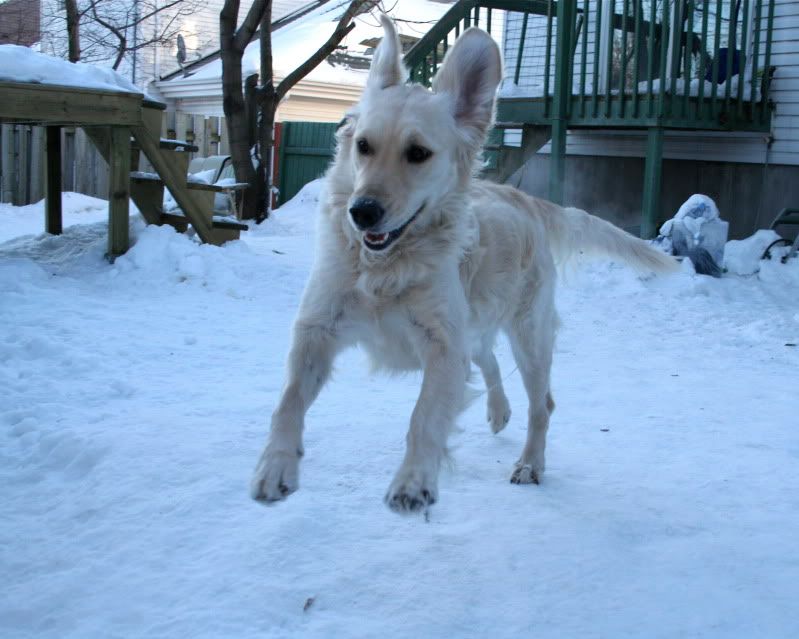 '' Ooofff! Okay I'm done! Can we go back inside for breakfast now?!"
:wavey: