Hey folks
Haven't even able to get on much, my work have filtered Internet forums now, the rascals.
Anyway, Bella is four months old now, training going quite well. Her stay is getting really good, recall is coming along slowly, lead walking is quite good also. Thought we'd cracked it with toilet training but after she went to a pet hotel while we were in Bruges for a few days she was totally set back, peeing anywhere she pleased and having a **** in the kitchen overnight most nights also. So we're right back to basics on that and clawing it back, starting to see nights with no accidents again.
She has calmed down brilliantly around the kids, no more jumping up and scaring them, she always sits to be petted instead which has relaxed our four year old which in turn keeps Bella calmer also, win win. Chewing on the rugs etc has stopped also, she seems to go mostly for toys but loves chewing her tail, working on that also.
Few pictures now
Bella with her brother Murphy, my friend has him.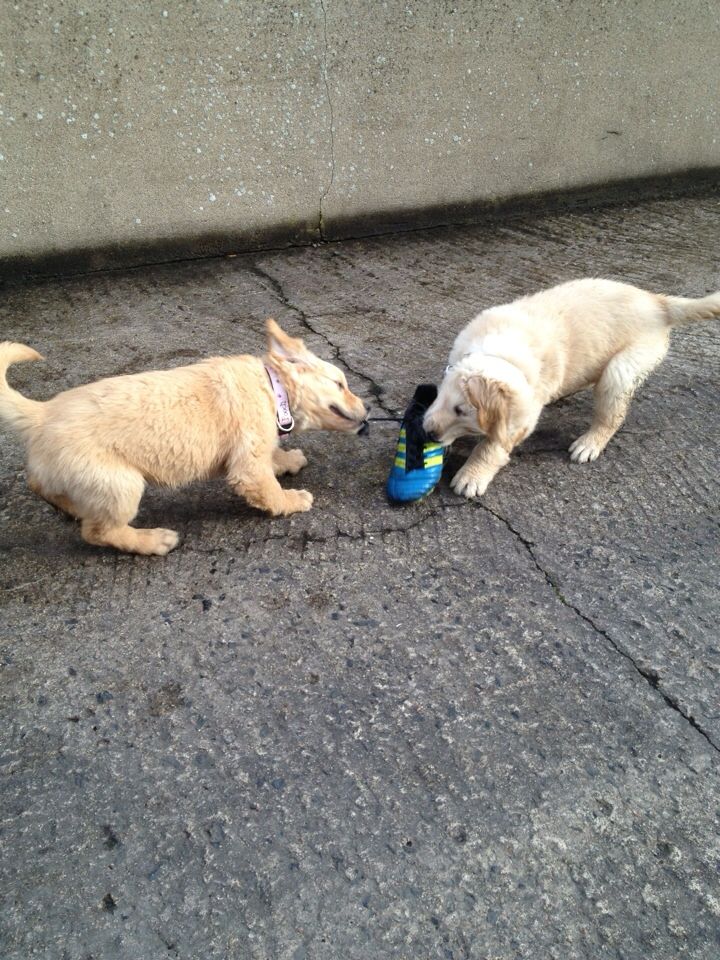 In the Christmas tree bucket.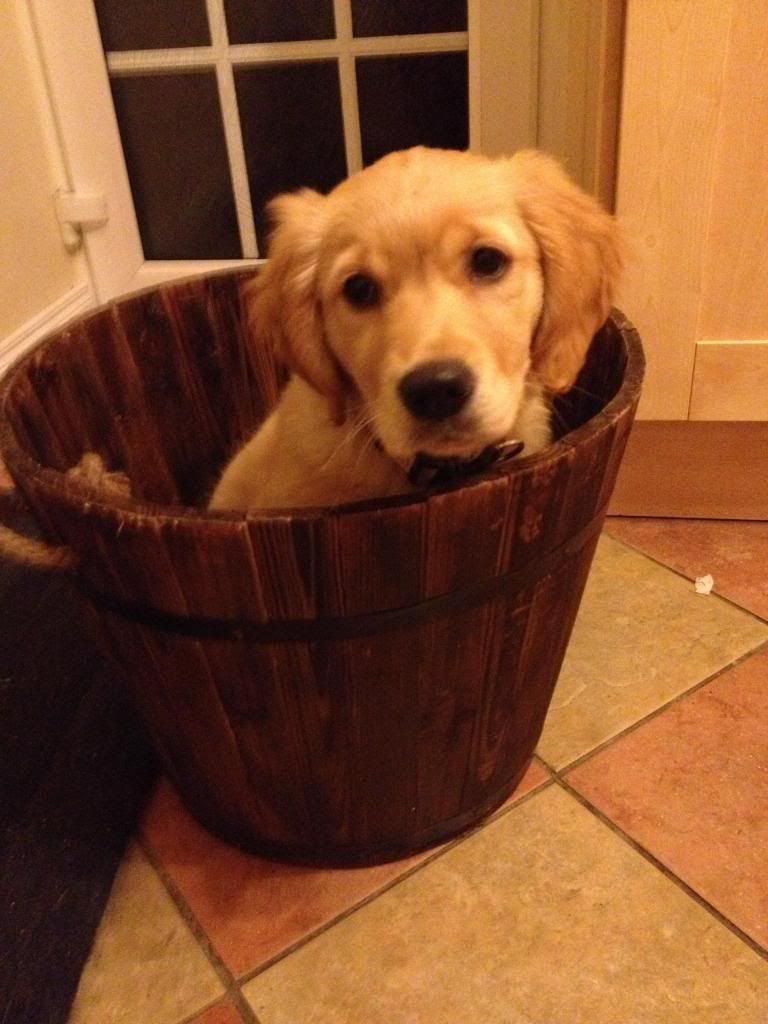 After enjoying the muddy orchard near our house.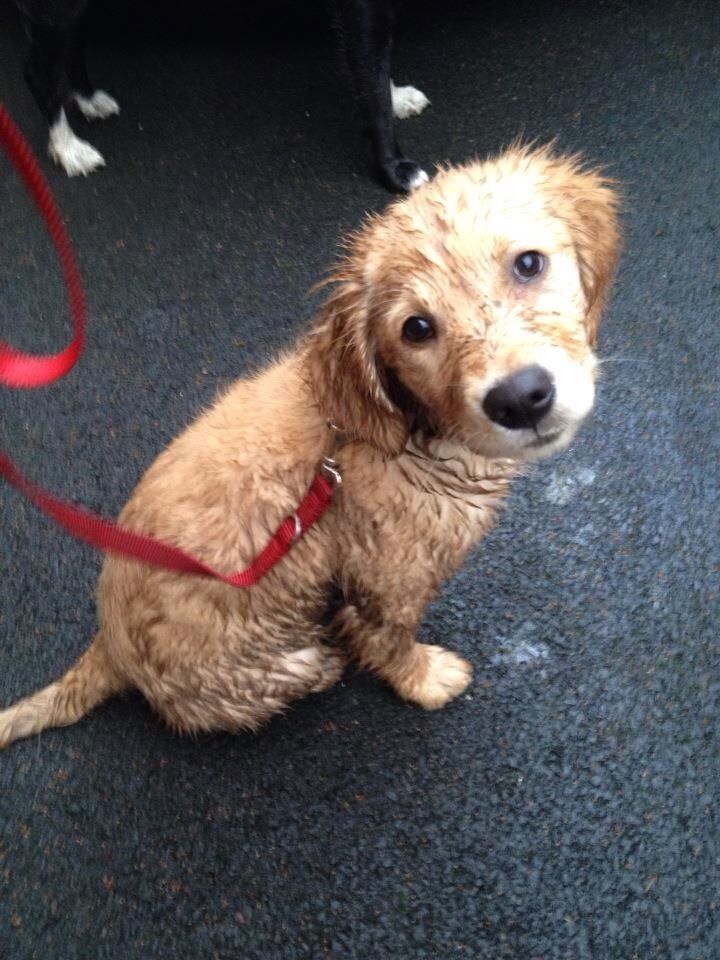 You can see the growth of her day by day, her coat seems to be getting quite coarse now and she's getting a lot darker. She will also have some new company in July as we're pregnant, so we'll see what she thinks about a baby in the house!