Staying home, as usual on New Year's Eve. Probably will watch a movie--maybe Bourne Legacy. May make it to midnight--only 7:30 pm here on the West Coast now.
Tuff and I are getting wild n crazy.....
Happy New Year everyone.
---
My Buddy TuffDog.
| | |
| --- | --- |
| The Following 4 Users Say Thank You to AlanK For This Useful Post: | |
Advanced Member
Join Date: Oct 2010
Location: Pennsylvania
Posts: 1,645
Mentioned: 0 Post(s)
Quoted: 0 Post(s)
Thanks: 449
Thanked 622 Times in 427 Posts
We went out for an early dinner at Texas Roadhouse (the diet starts tomorrow), then a video and short walk with Ben before the fireworks start. He hates fireworks. At least at New Years it's only one night, not the two weeks or so we get in July.
Supreme Member
Join Date: Dec 2007
Location: maine
Posts: 8,475
Mentioned: 0 Post(s)
Quoted: 1 Post(s)
Thanks: 3,316
Thanked 4,441 Times in 2,555 Posts
How is ranger and you?I miss you on here.
---
Kye & Coops Mom
Join Date: Aug 2011
Location: East Texas
Posts: 4,467
Mentioned: 0 Post(s)
Quoted: 0 Post(s)
Thanks: 6,421
Thanked 3,179 Times in 2,090 Posts
We didn't do a thing either. I honestly tried to stay awake until midnight but about 10:30 must have blinked out cause I woke up, still on the couch and it was 1:20. Wonder if the ball fell?? DH went to bed about 9. Did I ever say we were a party couple???

Hope by March I can remember to write 2013 instead of 2012!
---
Deb & My Golden Kids
Kye & Coop - the loves of my life
My little Biewer Yorkies - all 7 of them!
Sadie & Okey - my mini aussies
I want to surround myself with people who are "Cracked" for they are the ones that let the Sun Shine in.
| | |
| --- | --- |
| The Following User Says Thank You to Deber For This Useful Post: | |
Senior Member
Join Date: Apr 2011
Location: Pittsburgh
Posts: 4,767
Mentioned: 0 Post(s)
Quoted: 0 Post(s)
Thanks: 419
Thanked 2,576 Times in 1,672 Posts
We had a pretty fun New Years! We went to a yummy Mexican restaurant that makes the BEST frozen margaritas and then to a party and then rounded out the night at a really fun local bar. It was a lot of fun, but I think we left the bar literally at 12:03. We made it to midnight and then we were headed home!
Advanced Member
Join Date: Jan 2011
Posts: 2,075
Mentioned: 0 Post(s)
Quoted: 0 Post(s)
Thanks: 2,705
Thanked 1,580 Times in 780 Posts
Quote:
What's everyone up to tonight?

I was going to head out with a friend of a friend but the logistics of it were stupid, to be honest. We were supposed to meet at this girl's apartment at 2pm, then dinner at 7pm at a restaurant that was super expensive and had no vegan options (everything fried in duck fat). Then back to girl's apartment and then out dancing. Not to mention the annoyance of cab rides to and from, assuming we could even get a cab home at 2am. Of course, the worst thing was going to be leaving Ranger alone for more than ten hours.

So, I bailed. I took Ranger for a long walk this afternoon, made some mac and cheese, and now there's chocolate chip cookies in the oven! Ranger and I are now snuggled up on the couch watching Game of Thrones and are soooo happy we're spending the night in.

How about everyone else?
Sounds like my nye last year
This year I invited a friend, her daughter and her dog. We had some wine, chatted, the dogs played and her daughter played on the Wii. It was one of my favourite new years
Supreme Member
Join Date: Jul 2009
Location: Lake Charles, LA
Posts: 8,172
Mentioned: 0 Post(s)
Quoted: 41 Post(s)
Thanks: 950
Thanked 6,859 Times in 2,913 Posts
I try to stay in for New Years and 4th of July. So far my dogs are not bothered by fireworks, but if they ever do get into a panic about them I want to be here.
---
Jodie

Sunfire's Flying Head Over Heels UD BN RE JH WC (Flip)
Sunsplash Especially For Me (Jackson)

AJ's Maiden By the Sea CDX RE (Annabel) 2003-2016
Mud E Paws UDX OM2 RE OBHF (Conner) 2004-2015
Sunfire's Ashes To Gold CD PCD BN RN WC (Phoenix) 2013-2016 - Forever my baby angel
Banned
Join Date: Oct 2011
Location: Ontario, Canada
Posts: 2,662
Mentioned: 0 Post(s)
Quoted: 0 Post(s)
Thanks: 30
Thanked 603 Times in 429 Posts
I havent gone out in a few years. So I drove down the whopping 2 minute to Niagara Falls to see the ball drop and listen to some music.
Heres some pics
Niagara Skywheel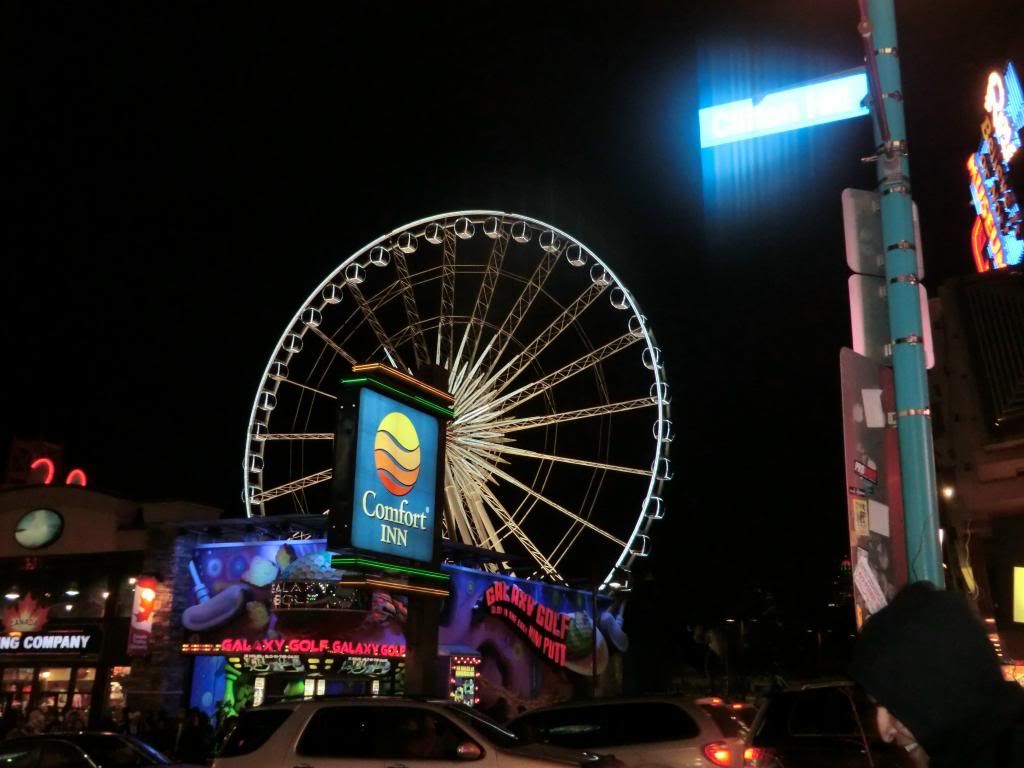 Getting closer...lots of cops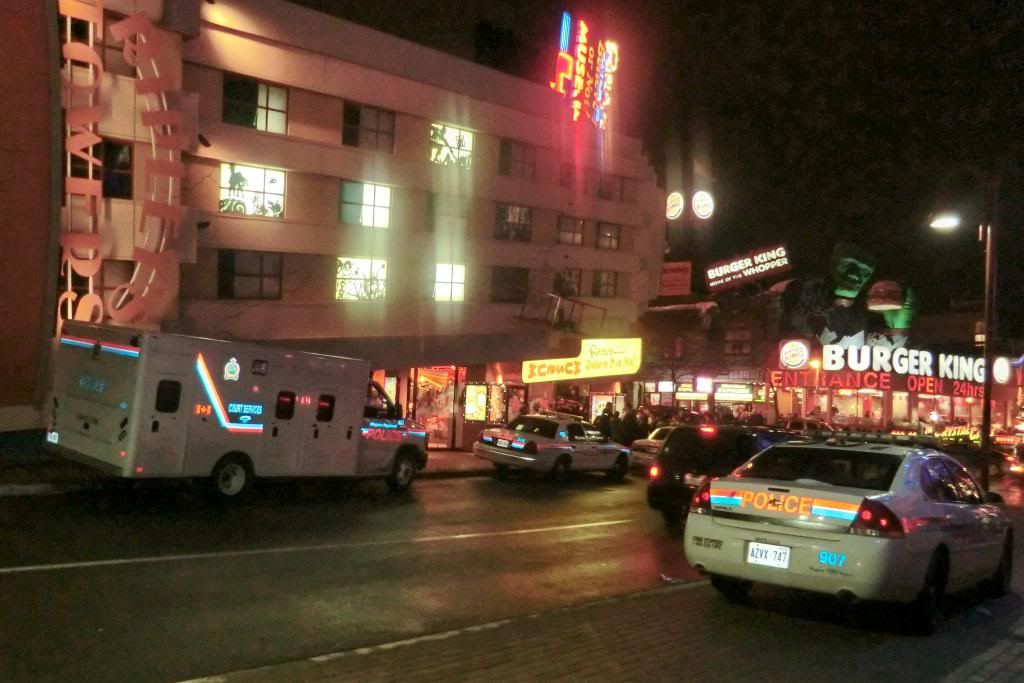 Concert where Nelly Furtado (sp?), Hedley and Dragonette played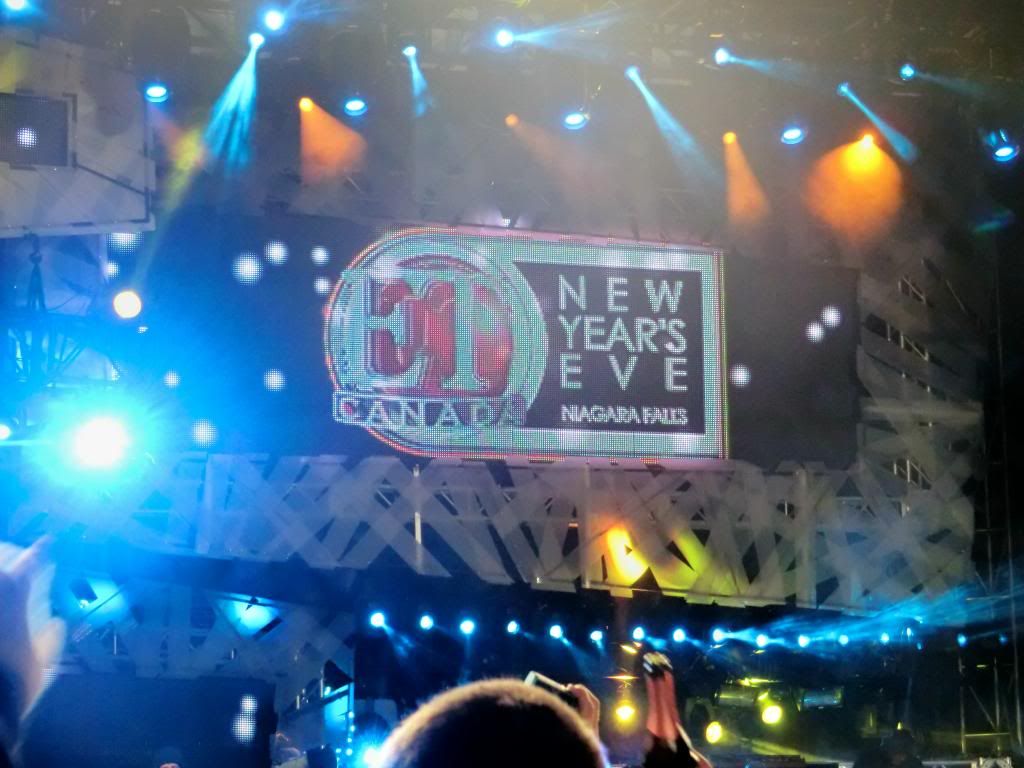 Only a sliver of the crowd
The snowman had some fun to!!!
I didnt drink, just wanted to go enjoy a night out...did get a laugh out of watching people drink more then they can handle though